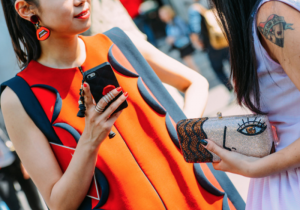 See street photography from Paris' Couture Fashion Week along with Leandra Medine's thoughts on the whole shabang on Man Repeller.
Refinery 29 gives a thought provoking review of Leighton Meester's Huffington Post op-ed – this and the article itself are both must reads.
Why do designers keep shedding their household brand names? On I-D Magazine.
Kate Spade is coming out with a new swimwear line and, true to form, it is going to be flirty, feminine and fabulous. On Fashionista.
15 hairstyles that are guaranteed to keep you sweat-free this summer. On Style.com.
Photo Credit: Tommy Ton