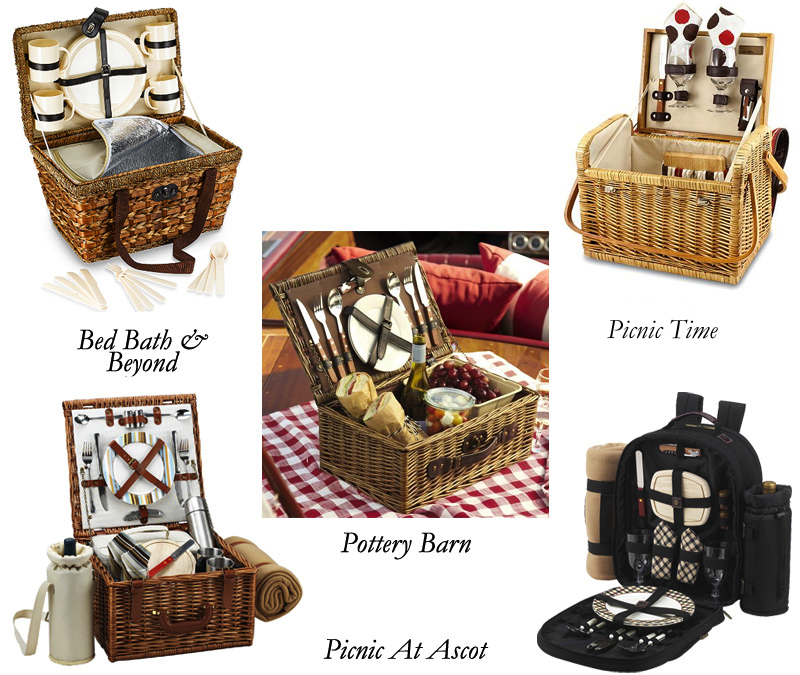 You sit at your dining room table all winter long. Now that summer is in full swing, why not enjoy a meal with a view instead? Pack for a romantic, moonlit picnic for your loved one, an afternoon with girlfriends in the park, or a family getaway to the beach. Just don't do it with some sad paper bag or tiny carrier. Not everyone bothers to invest in a picnic-specific basket, but once you travel with one of these, you'll wonder why you waited so long to get it!
Bed Bath & Beyond Bamboo 21-Piece Insulated Picnic Basket: Eco-friendly bamboo gives this a rustic feel, but with an insulated interior, it's completely modern. At Bed Bath & Beyond for $39.99.
Picnic Time Kabrio Moka Picnic Basket:
A picnic basket that doubles as a table…what more could you ask for? The table even has holders to keep your wine glasses protected. At Macy's for $125.
Pottery Barn Rattan Picnic Basket for 2: This briefcase-style "basket" will make you the envy of every other picnic party on the grass! At Pottery Barn for $99.
Picnic at Ascot Chesire Basket for Two with Coffee Set & Blanket in Santa Cruz: This is the holy grail. All of the cutlery and accoutrements you could need, plus an insulated carrier for your wine and a blanket. On Wayfair for $204.30.
Picnic at Ascot London Backpack with Blanket and Two Place Settings: For those hikes when carrying around a basket would be too unwieldy! On Wayfair for $81.09.