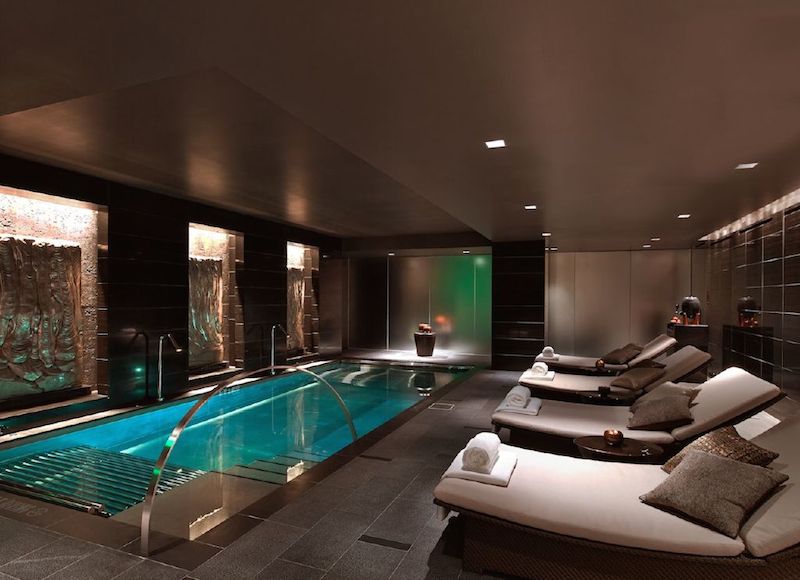 This may sound crazy, but in Asia, most women visit the spa daily. The amenities are so grand and luxurious! I've rarely found comparable services or facilities in the US, which makes the discovery of ESPA all the more thrilling. I visited ESPA at the Joule in Dallas, and with over 350 spas in 55 countries, there's a good chance you can find one in your area too!
When I stepped inside, a sense of zen-like calm washed over me. Normally I would never put my phone away. My masseuse and facialist have come to expect that I will text/conference during services. On this day, though, my cell actually went unchecked for three full hours. That's just what a Cool Jade & Volcanic Stone Massage will do to you! In the 80-minute treatment, jade crystals are used to relax your mind, while stones relieve muscle tension. And if that isn't enough, your whole body gets nourished with ESPA's Triserum ($75), an aromatherapeutic body serum that fuses plant and marine extracts with essential oils like Omegas 3, 6, and 9. It's just what summer sun-dried skin needs!
What I love about this spa is that they work around your schedule. If you only have two hours to spare, ask them to tailor an experience for you. I was having such a good time that two hours turned into three! Granted, my customized facial started out with one of those scary close-up mirrors. It's turns out I was not the fairest of all as I'd thought, but by the end, my skin was clear and I had a glass of Ruinart bubbly to celebrate. At that point, it was all I could do to keep from begging to spend the night there! Anyone else for a spa sleepover?