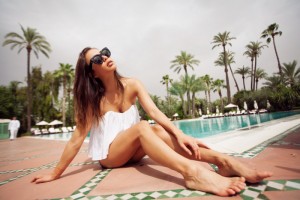 Rumi Neely has outdone herself yet again with a magical and artistic Moroccan photo diary. On Fashion Toast.
Classic looks may never go out of style, but designers are leaning towards revamping, instead of repeating, typical trends for fall anyways. On Lyst.
Indian photographer Raj Shetye sparked public outrage over a fashion shoot that glamorizes rape. On The Business of Fashion.
New York features iconic movie fashions recreated with modern pieces in their Fall Fashion Issue. On The Cut.
You've heard the hype, now get the lowdown on the new denim line the fashion industry is wary of embracing. On Fashionista.
Photo Credit: Fashion Toast