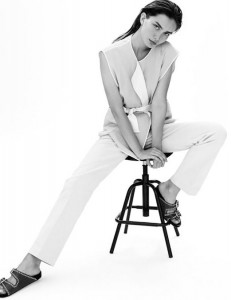 Isabel Marant has jumped onto the Birkenstock bandwagon, and other noteworthy tidbits from Fashionista.
The Coveteur is determined to find out: Why do fashion industry superstars flock to Ibiza on the reg?
Trend Alert: Cue the falling leaves – camel coats are happening! On Honestly WTF.
Style Bistro wants you to follow these designers for the upcoming NYFW.
Kickstart your fall wardrobe with these 25 pieces on sale now! On The Cut.
Photo Credit: Josh Olins