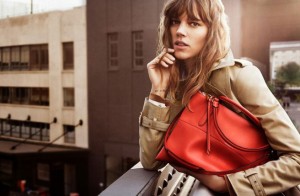 The Business of Fashion on Coach's struggling brand and what it needs to do to revive itself in the handbag industry.
Vanity Fair predicts fall denim trends you won't want to miss out on.
Expert advice on body contouring that won't leave you looking orange. On The Coveteur.
Fashionista answers the age old question: What do you wear when it's hot and rainy?
The Cut interviews Reuben Reuel, a small Brooklyn designer who already has one very famous client.
Photo Credit: Coach