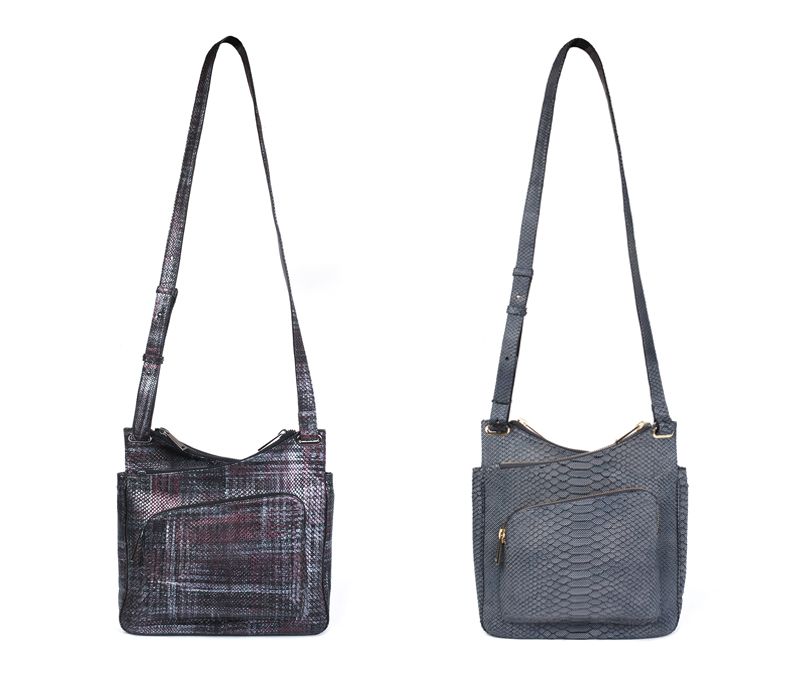 I knew it was only a matter of time until my girl Jill Haber was going to wow and woo me again, but here is something unexpected. This go-round, she has come out of evening, and she's now shining in the bright light of the sun with day bags. As much as we adore all things precious and dainty, there are moments (particularly during the day) when functionality reigns supreme. Thankfully with a bag like the Maximus, there is no need to leave top-notch style behind.
This ingeniously engineered crossbody has multiple layers and angles with pockets galore, all wrapped up in an effortlessly streamlined package. Which gorgeous python version do you prefer? Plaid always has a strong showing come fall, and when it's done in unexpected ways, it suddenly feels fresh all over again. Jill's "ruby plaid" is so beautiful; I love it more than I ever thought I could appreciate plaid. Her hand-painted treatment on the exotic skin is both artful and decadent.
But it's a tough call. The charcoal matte Kevlar is finished in such a way, it breathes new life into python, so much so it almost feels like a brand-new medium. The best part: Kevlar is super-durable. Either way, you can't lose with this perfectly maxed-out day bag. At Jill Haber for $2,800.
Pair with: Something else both decadent and practical, like this pair of boots from Jimmy Choo. A wedge heel makes walking (relatively) easy, while inky navy-blue suede up to your knees is instant autumnal luxury. On NET-A-PORTER
for $1,395.