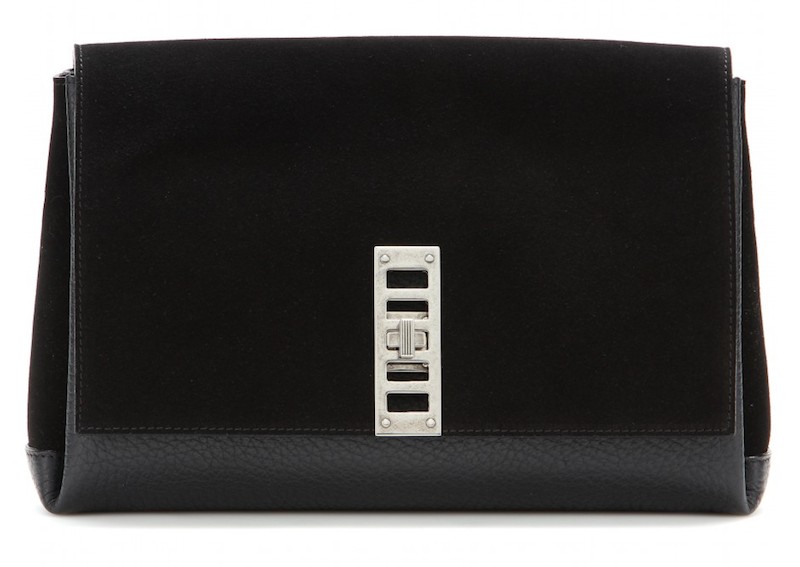 A bag like this is the epitome of elegant, refined cool. No surprise it's brought to us by the boys at Proenza Schouler. Likely named as a playful nod to famed poet T.S. Eliot, the soft fold-over PS Eliot clutch is quintessential Jack and Lazaro, just all grown up.
Just because they've grown up doesn't mean they've lost their edge. The hardware, which is subtly distressed to project a hint of beaten-up downtown cool, is obviously meant to be the main focus, and it is. But it's the subtle contrast of suede and leather that makes this special for me. It's a combination that's lush yet laidback, unfussy, and just uncommon enough to make you look twice. Essentially, the PS Elliot is timeless, and it's guaranteed to never fail you when you need a day or night clutch. And if you're anything like me, that's pretty often. Proenza Schouler clutch on My Theresa
for $1,220.
Pair with: Embrace the power of one with a denim jumpsuit, like this medium-wash one by Aries, that can be dressed up, down, and all around. On MATCHESFASHION.com
for $501.