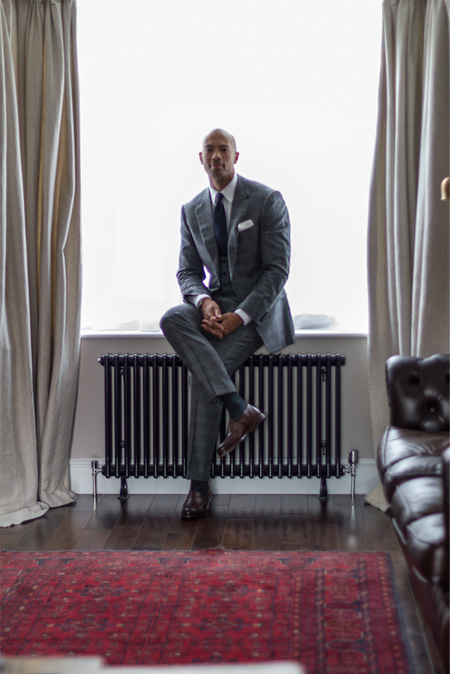 Most men are perplexed by the ordeal of buying a suit. What looks good? What is appropriate? How formal should it be? What's a vent? If my husband is any indication, these quandaries paralyze the process to the point they that make most men avoid it all together. Having a basic understanding of the makings of a suit can ease the process and hopefully get them to buy and wear more suits. To get guidance and answers on how to buy a suit, I went to the premiere expert on the subject, Alex Edwards of Milan Style (picture above). Not only is he handsome and sweet, he is basically the ultimate Suit Snob. Here he answers basic questions to help men navigate the world of suits.
What is a vent?
A vent is the 'split' that is in the bottom of the suit's jacket to the rear. A suit will either have one or two vents, if two vents it forms a "flap" on the rear. If it's one vent it will be right in the centre of the rear.
In fine British and European tailoring, jackets normally have two vents. American tailors usually have one central vent. If you like the more sophisticated style you should choose a two-vent jacket which is more classic. If you want a more casual suit or sporty jacket, choose one vent.
What are the different types of collars?
There are several different types of collar on a suit, each has a different level of formality.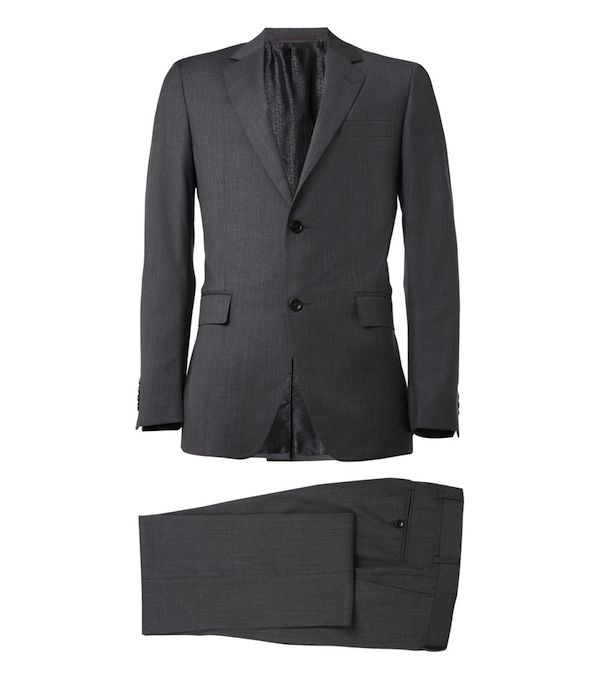 A notch collar is the most common collar type on a lounge suit. A lounge suit is what we'd call a business suit today and is the least formal suit type. Gucci Grey Brera Slim-Fit Wool Suit on Mr Porter
for $1,900.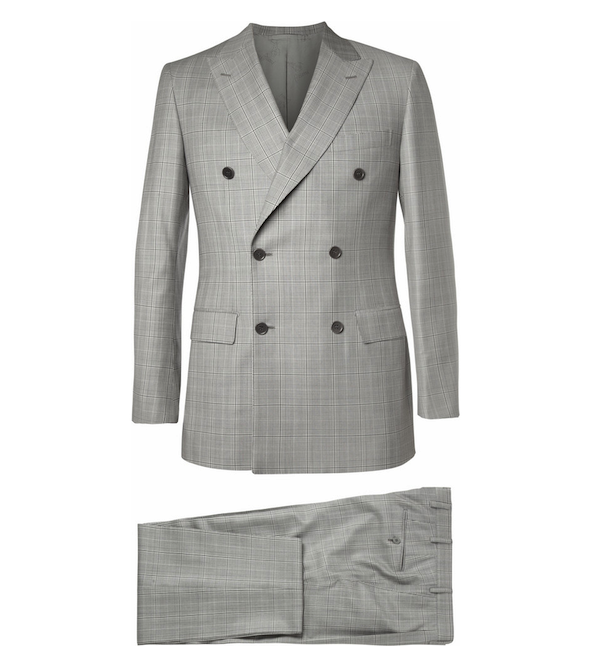 A peak collar is the type that was commonly associated with ceremonial clothing in the past. So for example, wedding suits today still often have one. It is more dramatic and makes more of a statement in your suit. Classic double breasted suits typically have a peak lapel. You can find this type of collar on a lot of "lounge suits" today, and they definitely make more a visual impact on the suit. You will probably have more eyes drawn to you when you walk into the room! Brioni Grey Prince of Wales Check Wool Suit on Mr Porter
for $6,180.
Lastly, there is the shawl lapel. This you will only find on a dinner suit (tuxedo, or black tie suit) although you can also have dinner suits with peak and notch collars, which are also correct. A shawl collar is very classical and is rounded all over, presenting a sleek and sophisticated cut to the jacket, distinctively marking it out as "evening wear" in a way that a peak lapel or notch lapel doesn't. For example, actors at the Oscars receiving awards commonly wear "black tie" suits with a shawl lapel, as does James Bond, because they are very elegant. Saint Laurent Black Slim-Fit Wool Tuxedo on Mr Porter
for $3,590.
What type of suit (formal vs. sport coat) would have what type of details?
Nowadays, the distinctions and "rules" of suits are largely gone. You can wear any type of collar and jacket, and as long as it fits well and the pattern and color are appropriate for the environment, you can look great. The only exception to this is you would never find an "everyday" business or casual suit with a shawl collar because it just doesn't look good.