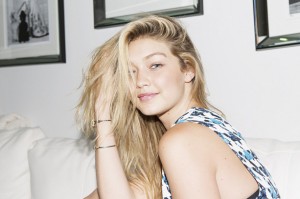 Gigi Hadid shares beauty, career and lifestyle tips with Into the Gloss.
Are bare legs out of style? On The Man Repeller.
Harper's Bazaar discusses: Are there real friends in the fashion industry?
Cara Delevingne wears her craziest look yet. On The Cut.
Finally, an answer to the question on everyone's minds: Why does Taylor Swift always look so fashionable when she leaves the gym? On Fashionista.
Photo Credit: Tom Newton