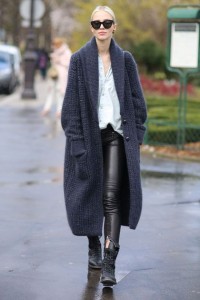 Cardigans are fall fashion staples, but avoid looking drab by following trends from chic decades past. On Fashionista.
Rebecca Minkoff turns your bracelet into a cell phone charger. Get details on The Cut.
With sales continuing to drop, Abercrombie does the unthinkable and makes plans to remove labels from future clothing – honestly, it was about time. On BOF.
Gwyneth Paltrow is being sued – and apparently Goop is the culprit! On New York Post.
Upgrade your jewelry game this autumn with pieces that will always be relevant. On Lyst.
Photo Credit: Teen Vogue