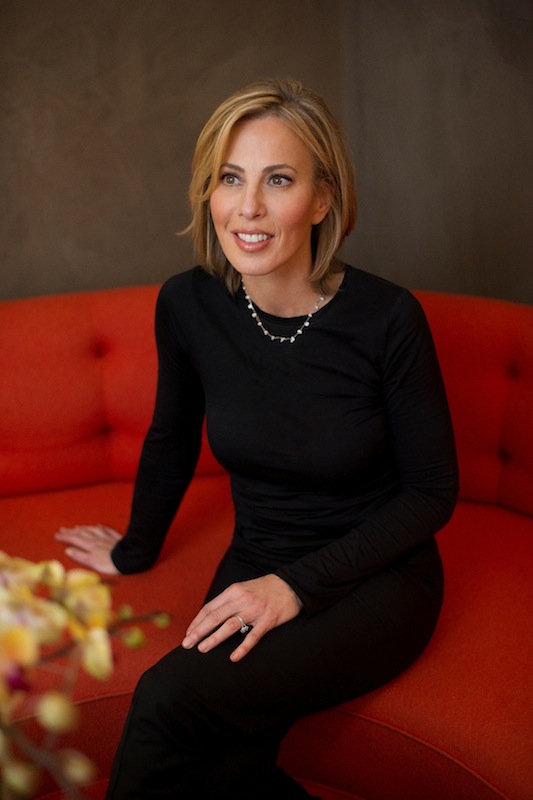 When it comes to protecting our hair color most of us know the basics – use shampoos and conditioners made specifically for colored hair and protect your hair with at least one UV protecting product during the summer. I also use a gloss regularly, opt for an in-salon gloss treatment about every five to six weeks, and if I go for a swim I always splash my hair with water first to protect my color from possibly turning green. For more on how we can all protect our hair color year round I asked hair colorist Sharon Dorram, owner of Sharon Dorram Color at Sally Hershberger, for her expert tips. See what she has to say below!
* One of the best ways to protect hair color throughout the year is to use a primer before styling the hair. I like Nuance Salma Hayek Soy Protein Primer Spray. It protects the hair by evening the porosity. I also like to use vitamin E on very damaged hair. I apply it directly to dry hair and leave on as long as possible (even overnight). The hair will soak it up. Vitamin E brings back the elasticity and feeds dry, damaged hair.
* For hair exposed to the elements: sun; ocean or chlorine pools, I like to protect hair with a mask. Johnson and Johnson's cream baby oil is an effective, inexpensive mask.
* Protect hair color from fading by washing hair less. Shampoos will strip and dull hair color. Rinse hair without shampooing at least every other time.
* The single best way to protect hair color during warm, sunny months is to wear a hat. When in doubt cover the head with a wide brim.