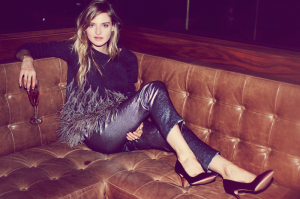 Holiday party style advice, brought to you by the NY Times.
The thought process of eating a Thanksgiving dinner, according to the Man Repeller.
The Coveteur takes a look inside the life–and closet– of stylist, publisher and creative director Imogene Barron.
Jackets aren't the only pieces getting the fur treatment this season. On Who What Wear.
Elle editors pick their favorite spas around the world.
Photo Credit: Anna Palma