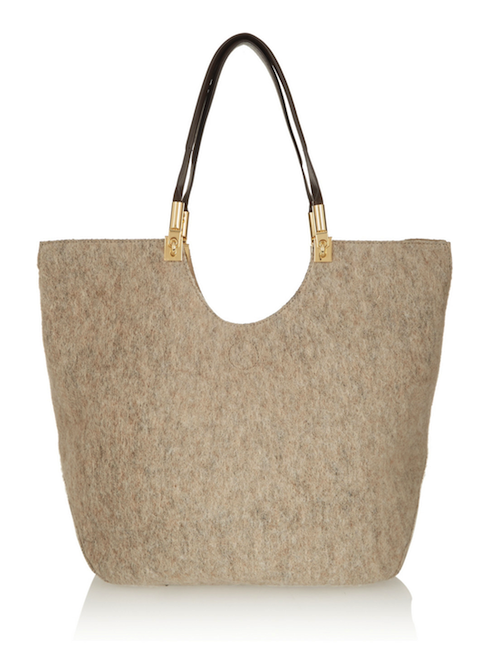 Simple, elegant, and just what the early-transitional season calls for: Elizabeth and James continue to up their bag game with yet another great style and an accessible price tag to match. The Cynnie tote is perfectly minimal (which helps it appear more expensive than it is), but it's the punctuating hardware that gives the oatmeal-colored, wool-felt fabric that refining touch. Without the jolt of golden metal, connecting the chocolate leather handles, you would essentially just have a knitting bag.
This tote wins extra points for the shoulder-strap option, though you have to carry it by the top handle to showcase the curved cutout detail, which sets the shape apart just a bit. Either way, when you hear the words "wool" and "felt," you might want to hit the snooze button, but this sophisticated result is anything but frumpy. Elizabeth and James Cynnie on NET-A-PORTER
for $545.
Pair with: Bounce through the day with Opening Ceremony's slip-on sneakers. The flat-form elevates, while the pale-pink shade sweetens things up. On My Theresa
for $261.