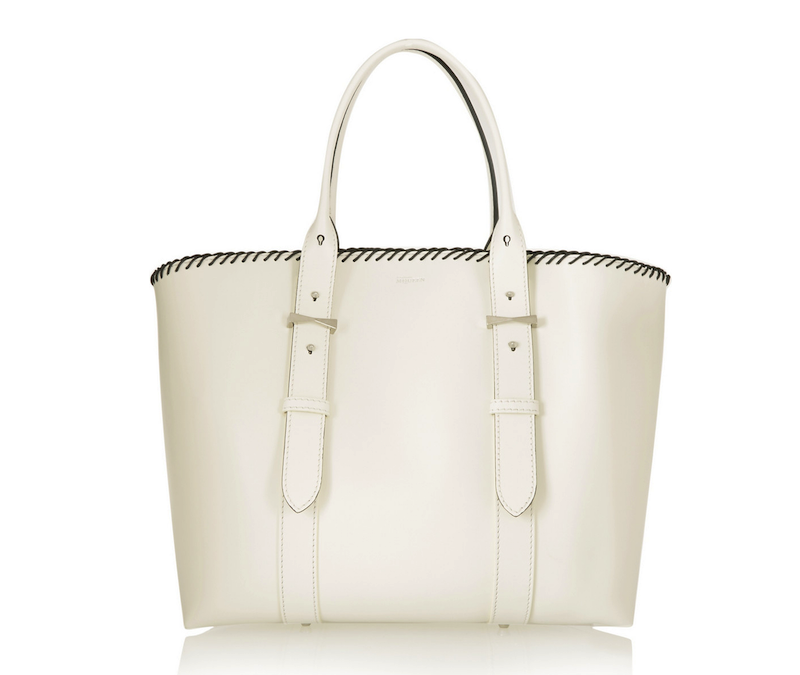 There's a reason this Alexander McQueen style is named the Legend. A tote like this is in it for the long haul. We've already loved in it graphic floral-printed form, as well as a more structured and shapely incarnation, but it's this newest edition that has me staring. Classic simplicity is easy (and common) to come by, so real allure is all in the details. Whipstitched trim and buckled straps with serious punch add up to a daily tote that leaves plenty of room to showcase your true personality. Actually, this spacious tote leaves plenty of room, period.
Like any great detail, the straps aren't strictly here for looks. With your choice of three push-tabs, they are adjustable – which is so genius because figuring out the perfect drop is almost always a problem. One size does not fit all. Plus, with options, you can also switch it up and determine the right length for carrying the bag top-handle or slinging it comfortably over the shoulder.
Usually, these big, lightweight totes are designed to just stay open (which means you also have to keep your eyes open, to avoid losing stuff), but here the interior comes with two tabs that cinch the sides and then snap shut. It also comes with a removable pouch, a total bonus when you need one to toss in other bags. Obviously, I'm already loving a nice shade of white for the season, though best of all, this is truly an all-season white. Alexander McQueen Legend on NET-A-PORTER
for $2,695.
Wear with: Top off your day look with Tomas Maier's Jean striped hat, in summery raffia punctuated with black trim and a sprinkling of gold-tone metal studs. On MATCHESFASHION.com
for $460.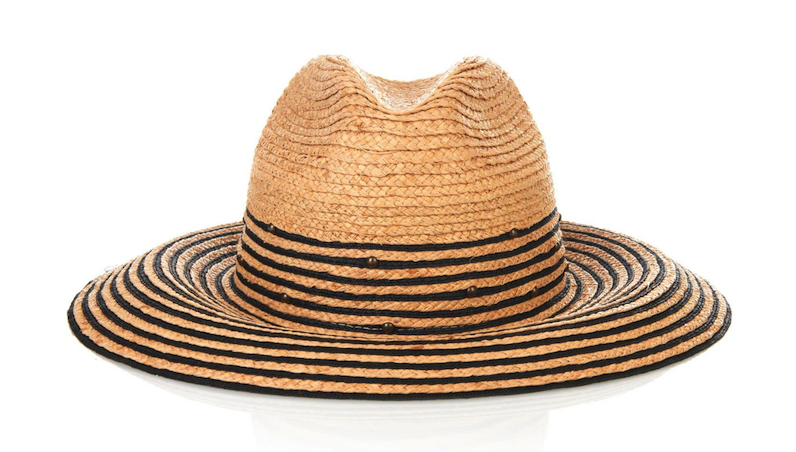 This post is also available in: Chinese (Simplified) Chinese (Traditional)