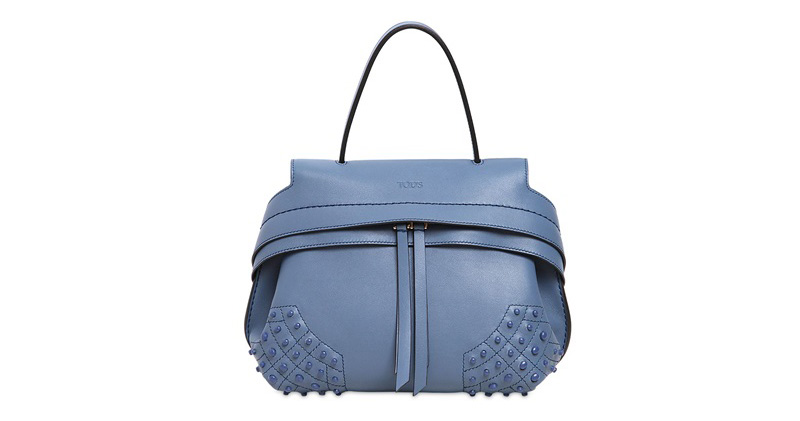 This Tod's bag is so very interesting, but I'm not sure that's entirely a good thing. Interesting doesn't necessarily mean perfectly gorgeous. I do love the plump, rounded shape, but with the rounded flap to go with it and the rubber gommini (if it looks familiar, that's because it's what's on the brand's famed driving loafers) outfitting the corners, this kind of looks more like an armadillo than a chic bag. But don't get me wrong! It's still cute and quite charming, and the strangeness has its own unique appeal.
So does the name of the bag, so don't let it deceive you. The "shark-leather" description has more to do with the smooth texture of the leather, rather than the actual material. This is 100% calf-leather. If this is a silhouette and style that appeals to your sensibility, then expect to get plenty of wear. With a slide-in back pocket, shoulder strap and top handle options, and lots of space, this may have a funky look but it's all functionality on the inside. On Luisa via Roma
for $1,995.
Wear with: Manolo Blahnik's classic slim ankle boots feel fresh right about now, and in lush gray suede, the Rubio makes for a nice color and texture combination with Tod's blue leather. At Bergdorf Goodman for $1,155.