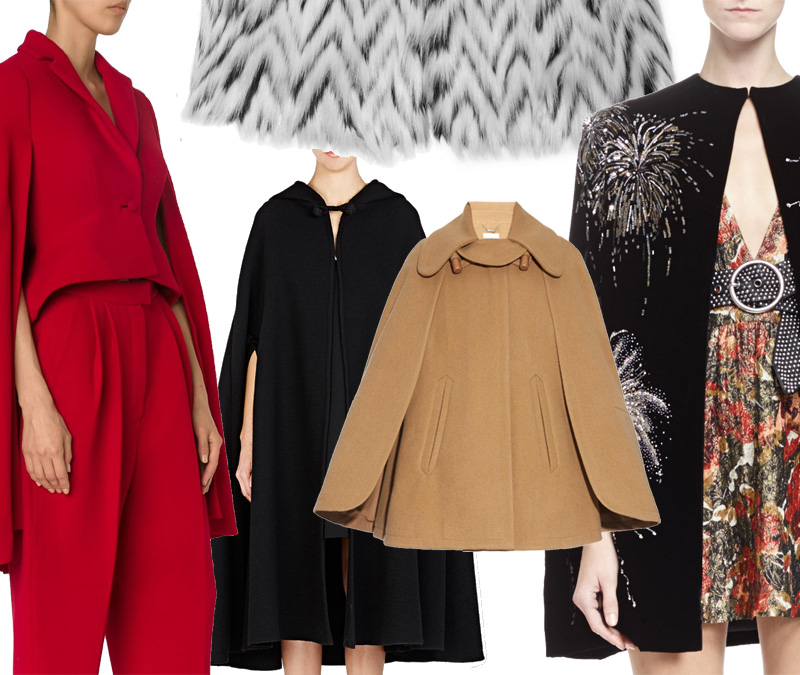 Personally, I can't get enough of the cape trend. I understand that for the reluctant fashionista, a design this bold can be quite daunting, but give it a try. The look has been up and down the runways this Fashion Month, so as you see more styles making their way onto the street, you'll be more comfortable sporting a cape yourself – and there is one for every occasion. My favorite way to wear mine is over a dress. You never want to pair a nice gown with a coat; it would be like wearing a corduroy jacket over your Halloween costume. A cape guarantees that you remain regal, polished, and most importantly, chic as ever!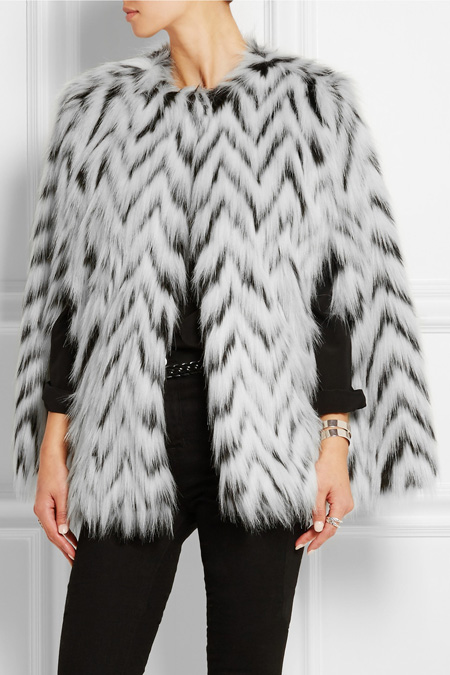 MICHAEL Michael Kors Herringbone Faux Fur Cape: There is a fur girl inside all of us; some just happen to embrace it more than others (Rachel Zoe comes to mind). This may seem daring, but with the neutral color palette, you can wear it over pretty much anything. At NET-A-PORTER for $350.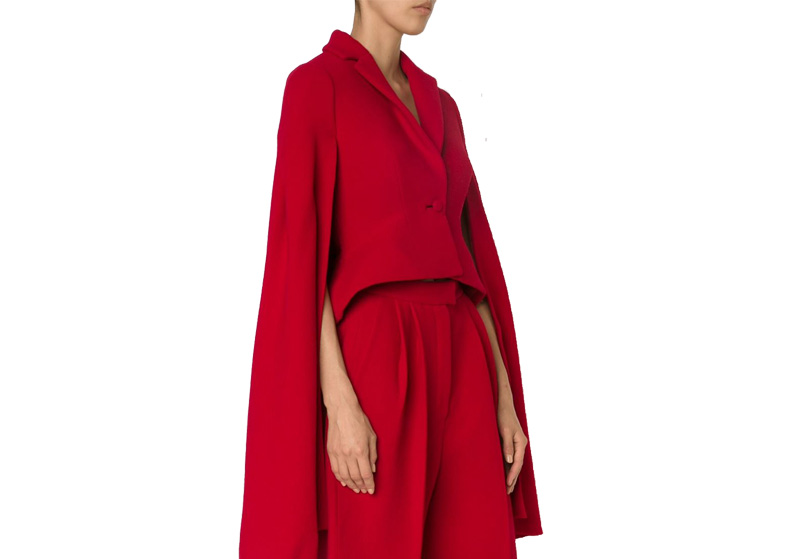 Delpozo Crepe High-Low Cape Jacket:
The simplest way to ensure that you never enter a room without making a fuss – or feeling like a superhero. At Farfetch for $3,186.01.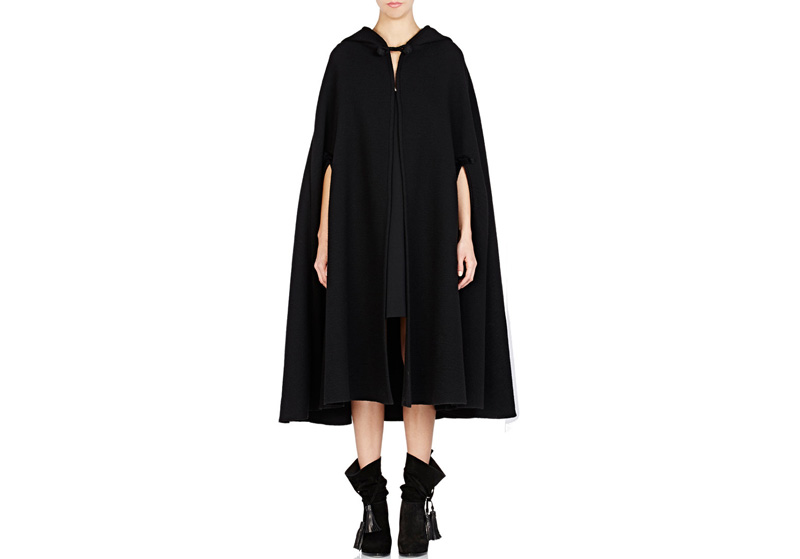 Lanvin Cord-Trimmed Hooded Cape: This is like something out of a fairy tale. In red, you would be Little Red Riding Hood, but in black, you're the belle of the ball. It's for the Stevie Nicks-types out there, who would enter the room with a twirl and throw this off with panache (as her date quickly catches it before it hits the ground because…Lanvin!). At Barneys New York for $3,365.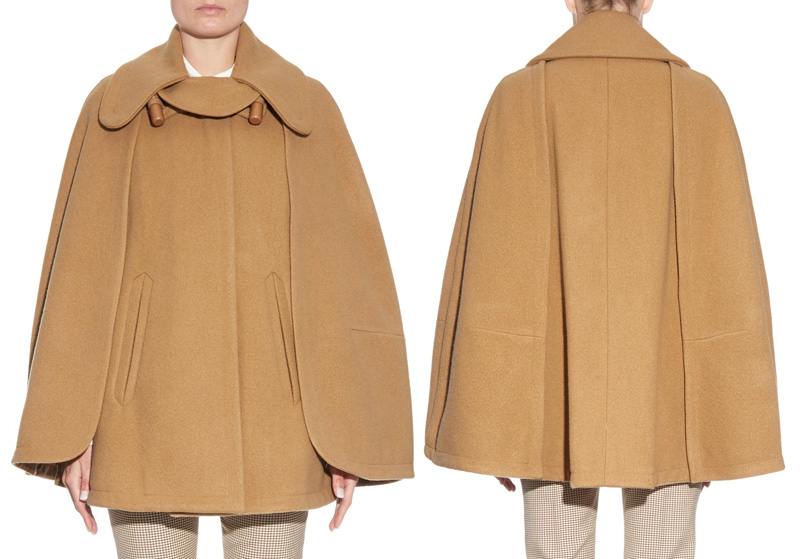 Chloé Point-Collar Wool-Blend Cape: Your everyday coat just got a whole lot cooler and more comfortable. Conservatives rejoice! You don't want drama in your life or wardrobe, but Chloé has you covered – literally – in a style that suits your personality. At MATCHESFASHION.com for $2,628.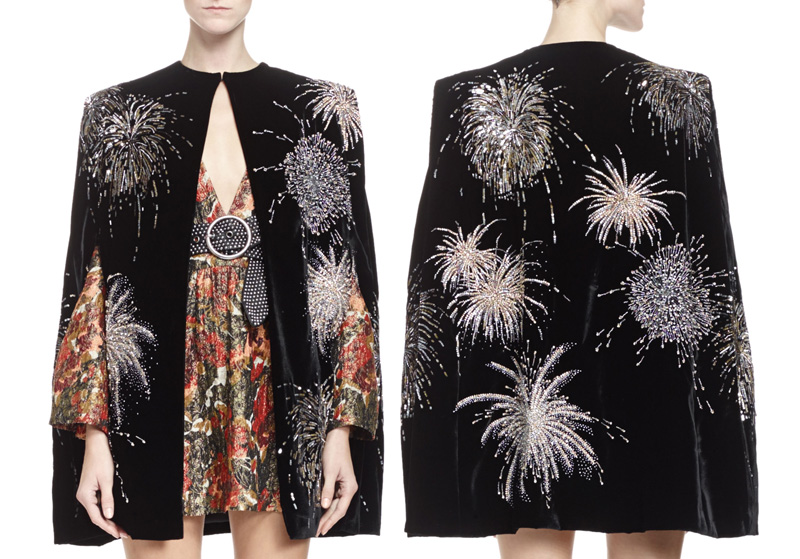 Saint Laurent Velvet Cape With Allover Embroidery: This cape says, "I have flair, but it's best appreciated up-close." It's the kind of piece that will be passed down for generations, and that's not an exaggeration – it even looks like something from the later seasons of Downton Abbey. At Neiman Marcus for $12,790.