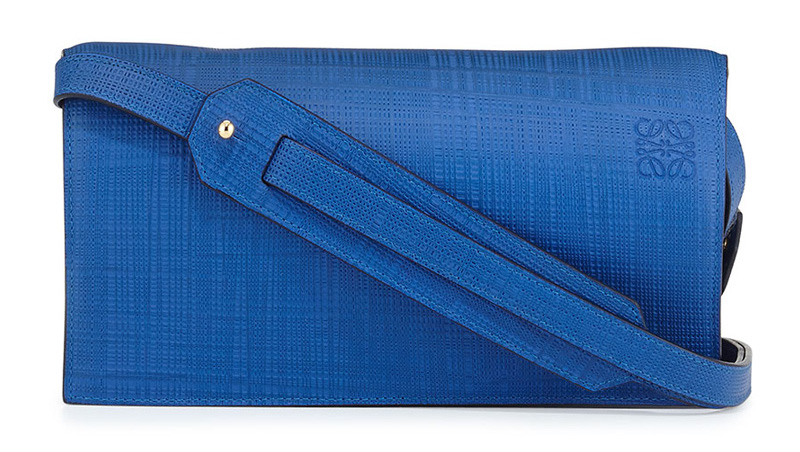 This may look like nothing more than a nothing bag, but sometimes barely anything can translate to a whole lot of wear. There isn't much going on, but the simplicity is the story here – and therein lies the appeal. The details of a Loewe bag can only be appreciated when things aren't too complicated. The linen-like texture of the calfskin, perfectly painted edges, precise stitching: These are the hallmarks of a brand that is all about their leathers.
Then there's the color. In my mind, electric-blue is, without fail, a showstopper on it's own. Even if you can overlook the quiet details, you cannot ignore the fact that this is the kind of practical bag that will live with you. With a magnetic flap that hides a zipper opening, you can keep it closed for security or leave it open for convenience, and the padded shoulder strap is removable, converting it into a fully functional clutch. You also can't ignore the price. This is an insanely good value for a lush calfskin bag, one that doesn't come around every day. Loewe bag at Neiman Marcus for $990.
Wear with: A little bit of prep feels right this time of year, and Elizabeth and James' collared layers of black and white silk translate to both day and night. Elizabeth and James silk top
 at Shopbop for $295.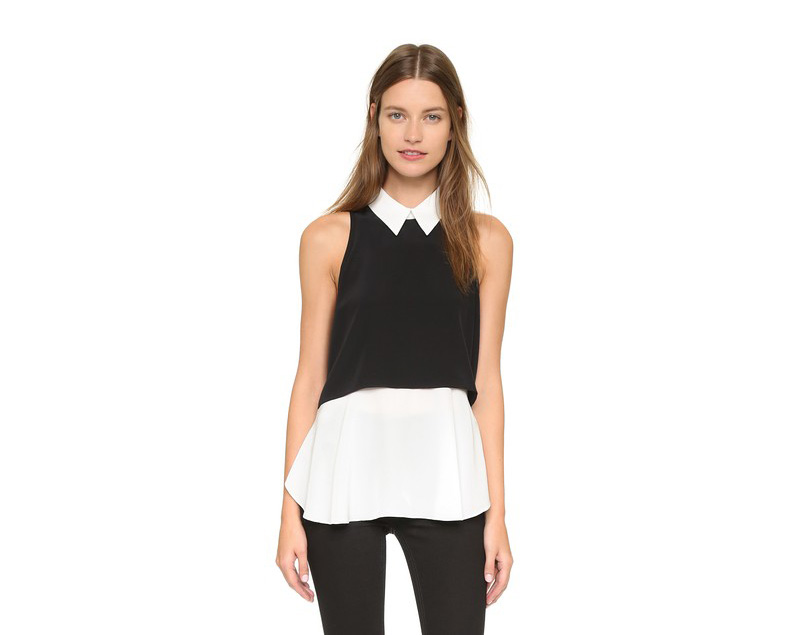 This post is also available in: Chinese (Simplified) Chinese (Traditional)