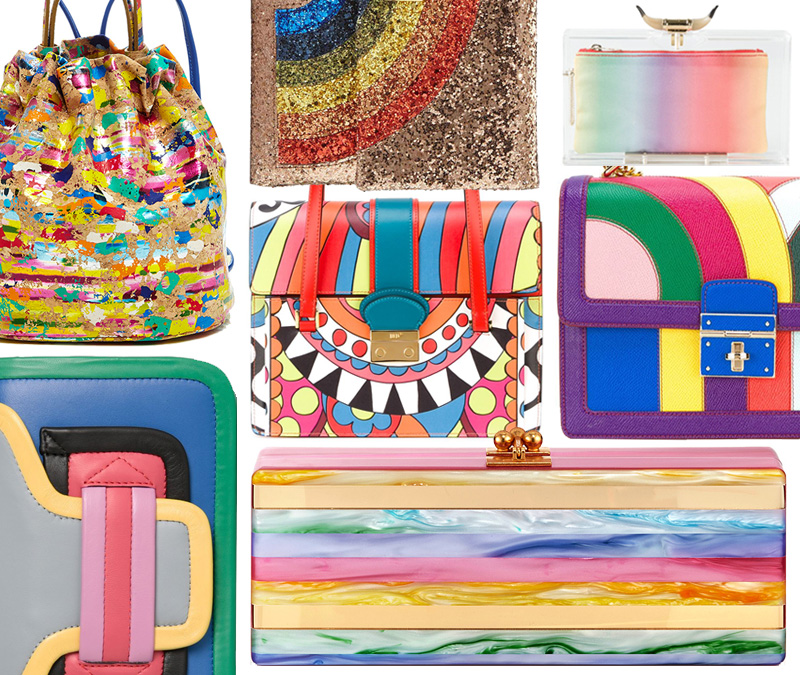 Shorter, colder days mean more time indoors and less sunshine, but let's look on the bright side. Just when the gloom of fall has settled upon us, we get a burst of gorgeous rainbow-bright bags to cheer us up. The best thing about rainbows, besides the mood-boosting factor? They literally go with everything. When all the shades of the spectrum are included in your bag, it will pick up whichever you want. So don't hesitate to take the color plunge.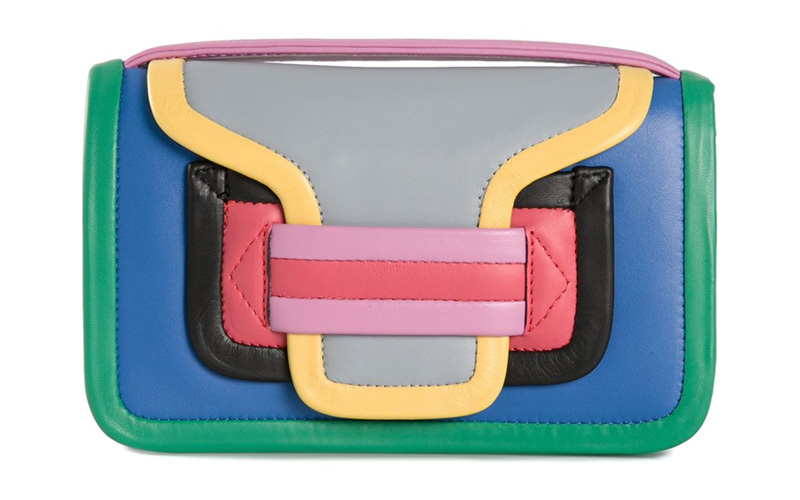 1. Pierre Hardy Bag 61 Clutch: This piped and striped style is a longtime classic from Pierre Hardy, and in a baby size, it packs a fun little punch. On Farfetch for $1,188.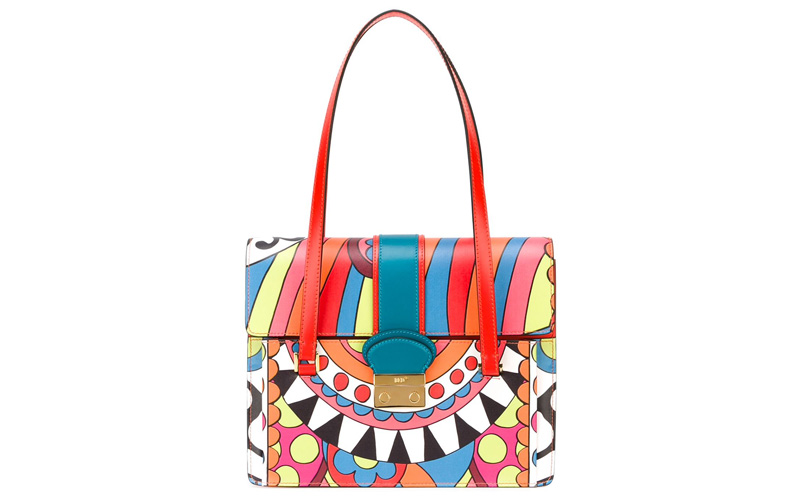 2. RED Valentino Flower Print Tote: A kaleidoscope of carnival-rich hues and retro print will energize the most neutral of fall outfits, stat. On Farfetch for $1,104.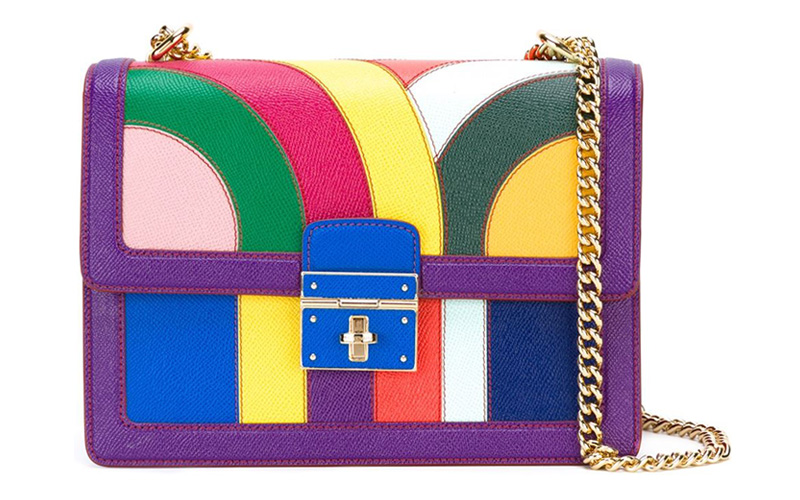 3. Dolce & Gabbana Rosalia Shoulder Bag: This shoulder bag proves that a happy-go-lucky color palette can translate to ladylike style for the best of both worlds. On Farfetch for $1,910.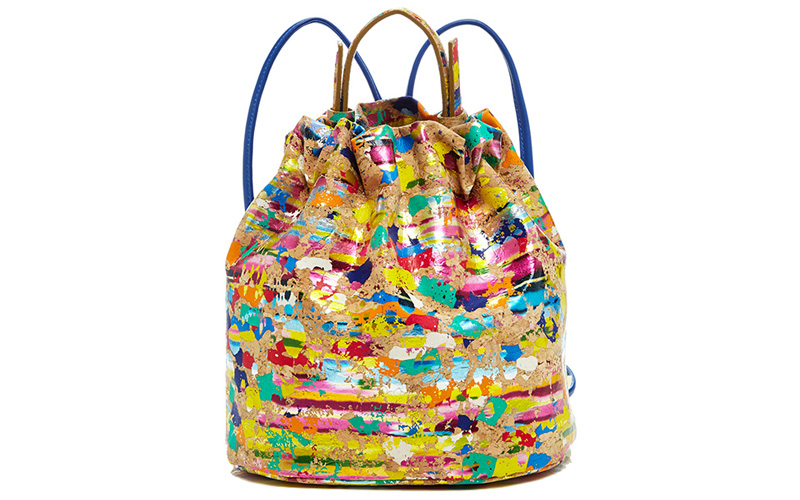 4. Jill Haber M'O Exclusive Rainbow Cork Sammy Backpack: Paint-splattered cork sounds like a recipe for mayhem, but this casual backpack makes for a most beautiful mess. Exclusively on Moda Operandi for $477 (from $795).
5. Anya Hindmarch Georgiana Rainbow Glitter Clutch Bag: This sparkly clutch brings to mind the bedazzled stickers of childhood – and I don't see anything wrong with that. At Neiman Marcus for $750.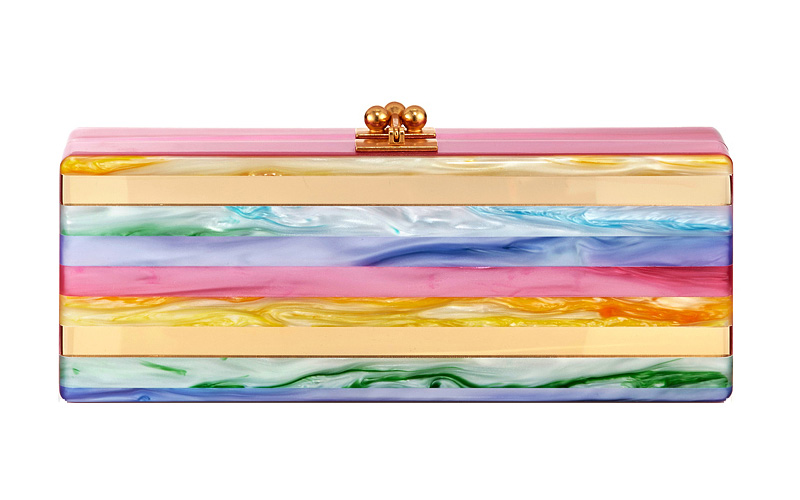 6. Edie Parker Flavia Acrylic Striped Clutch: Strips of confectionary color make this the most delicious Flavia yet. On Moda Operandi for $1,495.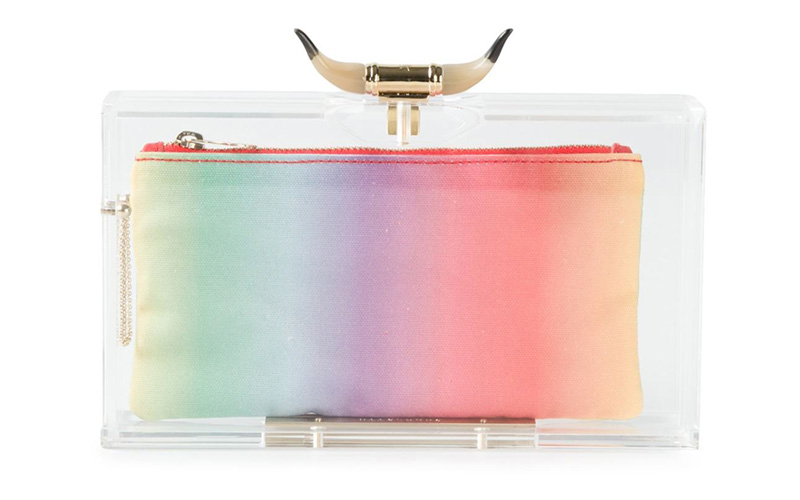 7. Charlotte Olympia Pandora Clutch: Put your love of all things ROYGBIV on display in Charlotte's beloved perspex Pandora. On Farfetch for $813 (from $1,161.50).