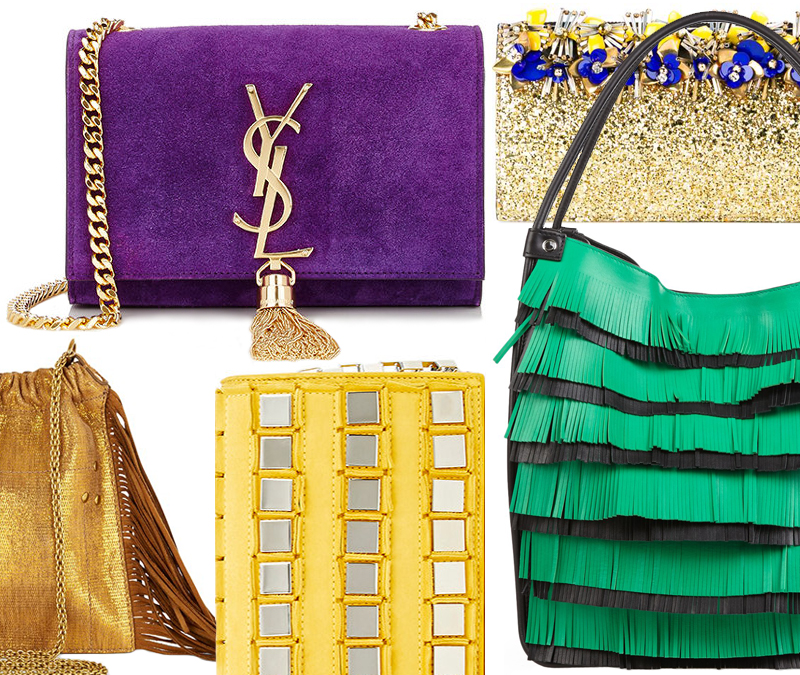 Happy Fat Tuesday! I don't know about you, but any holiday that encourages you to indulge in decadent foods (Did you know Mardi Gras was originally a binging festival so people could stock up, so to speak, on fatty foods ahead of giving up their favorite treats for Lent?), wear anything and everything flashy, and let loose in the streets gets my support. Maybe you're storming the French Quarter as we speak or maybe you didn't even realize beads were being tossed around with reckless abandon today. Either way, it's a great excuse to indulge in another way, courtesy of a bag that's the life of the party.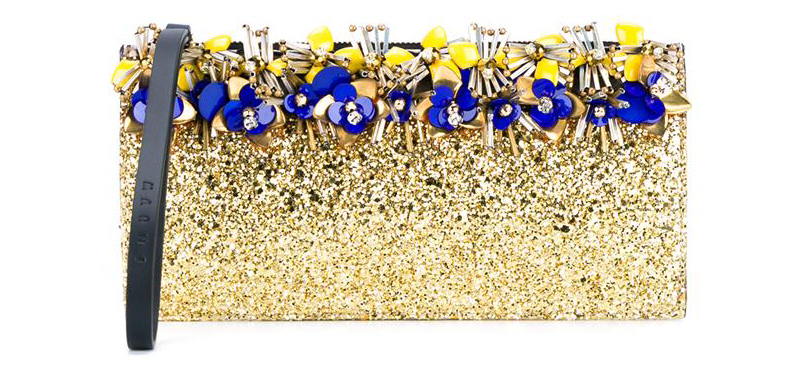 1. Marni Glitter Clutch Bag: Throw some sparkle around without getting messy. Marni's clutch beams with allover gold glitter, along with crystal and resin floral appliqués. At Browns for $905.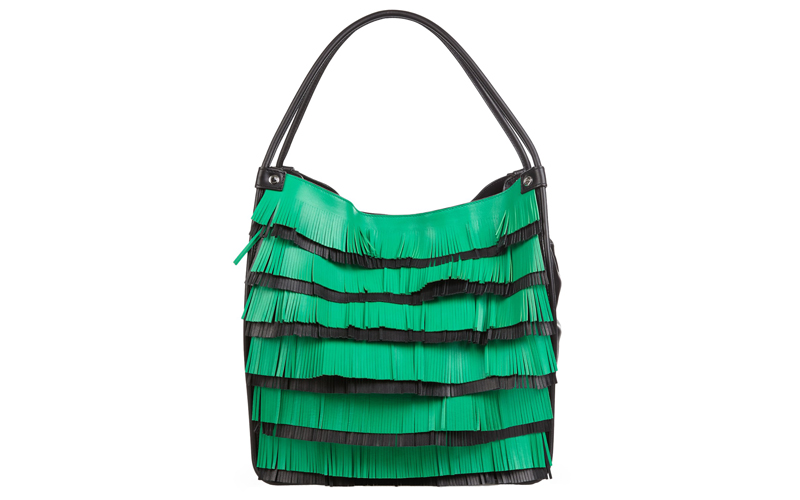 2. Proenza Schouler Fringe Bi-Color Shoulder Bag: If you don't want to sacrifice size for festive style, Proenza's structured hobo is the way to go. Kelly green fringe will get you noticed – and you can stash a bottle of wine in here if you want to BYOB. On MATCHESFASHION.com for $1,867.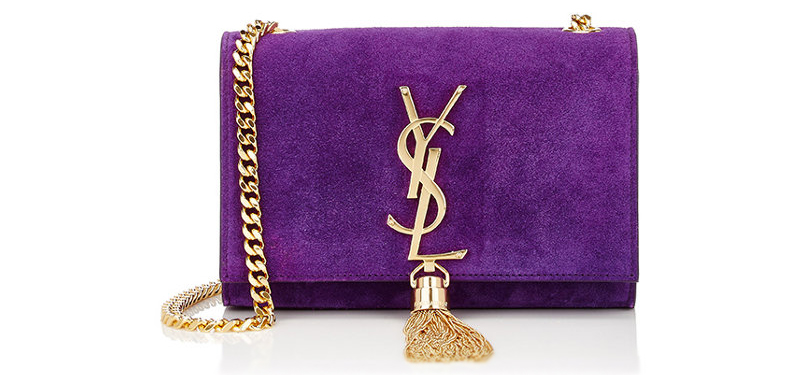 3. Saint Laurent Monogram Small Crossbody Bag: No color spells New Orleans royalty like bright, rich purple, and Saint Laurent's tassel-topped baby bag is the right size for getting down. At Barneys New York for $1,890.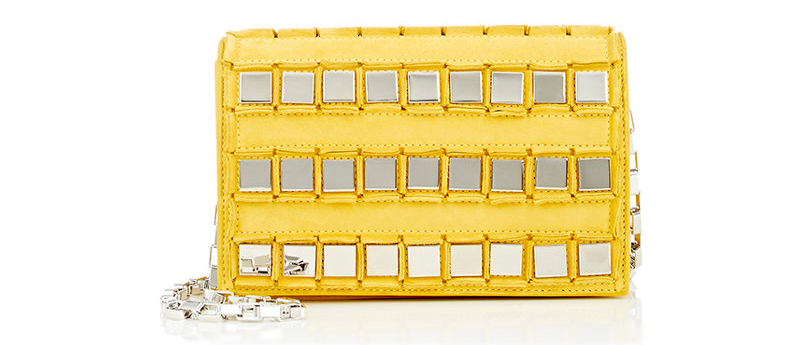 4. Tomasini Paris Studded Shoulder Bag: Take some high energy with your shine. Yellow looks far from mellow when it's been adorned with mosaic-style stripes of mirrored studs. At Barneys New York for $1,985.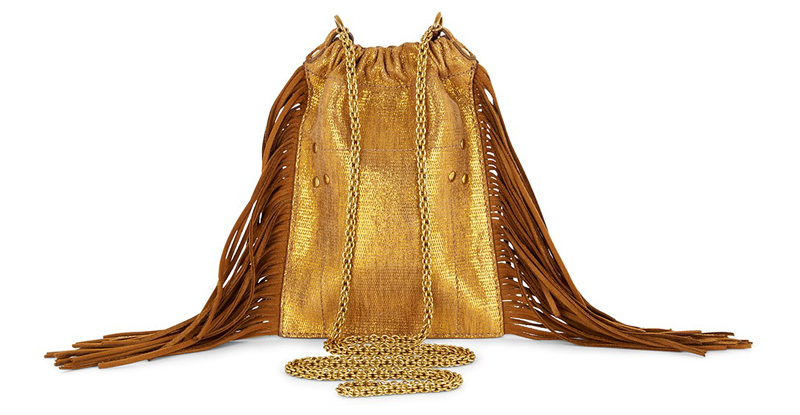 5. Jérôme Dreyfuss Gold Leather Small Gary Bag: A shimmering pouch and free-flowing fringe suggests that easy-going, up-for-anything attitude that Mardi Gras is all about. On Avenue 32 for $440.
This post is also available in: Chinese (Simplified) Chinese (Traditional)