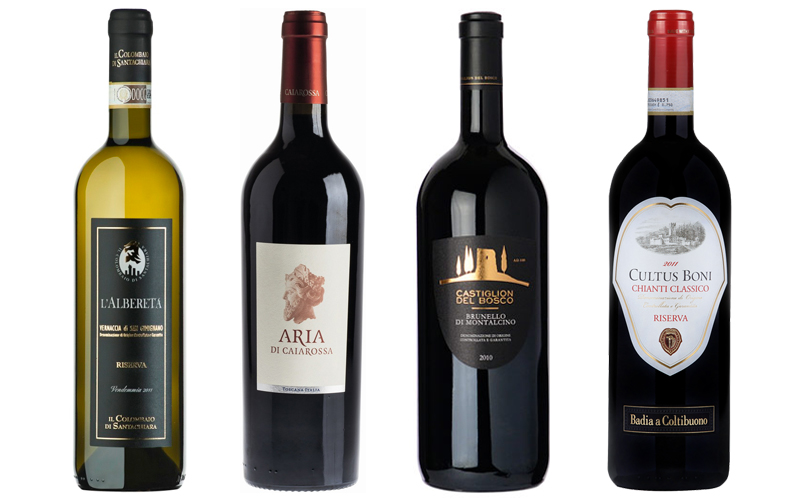 The best part about getting to know wines from a particular country (other than the actual drinking of them, of course) is the underlying acquaintance with the culture. Italian wines, like Italian people, are true free spirits. This is by no means a comprehensive guide to Italian wines, though, which are notorious for being confusing and hard to categorize. This is a tip-of-the-iceberg overview. It's not even the CliffsNotes; think of these as the margin notes on your CliffsNotes. My attempt is to cover the specifics, so you can start to get a deeper understanding by doing the fun part: drinking wine!
History is boring, so I will only give you the highlights. These will give you a big picture of what went on in Italy and why it is where it is now. Italians, unlike the French, do not have strict classification of their wines because when the Merchants of Bordeaux created the delineation of appellations (basically, the regions where grapes are grown) in 1855, Italy was not yet a unified country.
There was no regulation until 1963 when the Denominazione di Origine Controllata (DOC) system was created, which was modeled after the French Appellation d'Origin Contrôlée (AOC). At this point, Italy needed to commercialize their wines for economic reasons, which meant mass production. As I said, the Italians are free spirits, and although they love to make regulations, they don't always follow them. The DOC system was not strictly adhered to, and thus another complicated layer was added to the existing disorganization. So then the IGT was created for wines that weren't in the existing DOC, and when those wine makers who felt their wines were strictly adhering to the DOC wanted new classification that guaranteed their status, the DOC(G) was created. This only added to the unfortunate turn of events that gave Italian wines a bad reputation for a very long time.
But when you go further back in history, you will see that Italy is truly glorious in its ability to produce fantastic wines. Ancient Greeks called Italy, Oenotria ("land of wines"). If you think of Romans, your mental image is of people in draped column dresses lying around drinking wine. They knew what they were doing! The long history and their vast varietals of grapes make everything hard to understand, but there are only a few things you need to know to fully appreciate Italian wine, and I will try to break them down for you.
There are a total of 20 regions in Italy, but there are only three that you need to know up front: Tuscany, Veneto, and Piedmont. I will do each of these in a three-part series. This map shows all the regions and the major wines that come from each.
I will start with Tuscany because everyone loves Tuscany. It is physically at the center of Italy and figuratively at the heart of Italian wines. Tuscany is known for Florence, which, if you ask me, is the best city in the world, as well as for the most well-known wine, Chianti. The one grape varietal you need to associate with Tuscany is the Sangiovese, which is the main grape in Chianti. In the '70s and '80s, Chianti was made in mass quantities and became a huge business. This was the table wine with the straw basket around it (called the "fiasco," which is kind of ironic) that you get at your local red-checkered plastic tablecloth pizza joint, and it was bad. There was a major shift starting in the '80s that changed the industry and the culture of wine-making, though. Replanting, changes in the fermentation process, and regulations about excess planting all contributed to Chianti's return to a seat of prestige.
There have been so many improvements made to Chianti; to all Italian wines in general, but none as much as to Chianti. The problem had been, in part, due to the fact that the requirements to be a Chianti kept changing over time. They are hard to keep track of; at one point, the wine needed to include up to 30% white grapes. In 1996, a new discipline was prescribed for Chianti and Chianti Classico, which is 75-100% Sangiovese, up to 10% Canaiolo, and up to 20% approved red grapes (Cabernet Sauvignon, Merlot, or Syrah). White grapes are no longer allowed.
Like all wines, the quality can vary widely, but for Chianti, the differences can be pretty extreme. A Chianti can be absolute swill or be the most beautiful drink in the world. The Chianti regions were originally between Florence and Siena, but got stretched. Now there are 42,000 acres that produce the wine, though only 17,000 are in the original zone. The ones from the historical zone are called Chianti Classico. Chianti Classico and Chianti Classico Superiore DOCGs are the real deal. Then there are the Chianti Riservas, which are at the top of the game. Be prepared to pay top dollar for these, but you can turn them into investments because of the higher quality (Chiantis can be stored for up to 20 years). The main characteristics are robustness, a high tannin count, and acidity. This is one of those wines that goes well with anything you're eating, which is why it's so popular.
Another Tuscan wine you need to drink and know is the Super Tuscan, a blend of Sangiovese, Cabernet, and Merlot. With the 1996 decree, it is now technically a Chianti, but it should be known as its own wine. It was created as a reaction to the downhill ride of Chianti in the '70s. "For so long our wine country was based on quantity not quality," said Marchese Piero Antinori, the head of one of Tuscany's noble families. In the '70s, he went against establishment and came up with his own formula for Chianti by adding Cabernet Sauvignon to Sangiovese and created Tagnanello (80% Sangiovese and 20% Cabernet). But it could not be called Chianti. There were others who followed his lead; some added Merlot, and these wines came to be known as Super Tuscans. Some labeled as Super Tuscans were actually 100% Sangiovese, but at the time Chianti had to be a blend. It's just so fascinating to know the provenance of the Super Tuscan because to me it is a descriptor for the big bold wine that it is, even though, in fact, it is a pronouncement of superiority to set itself apart from the rest.
While Chianti may be the most famous, in my opinion, that's not why Tuscany is so important in the wine world; it is because of the Brunello di Montalcino, the best wine from Italy. Sure, it's my opinion, but it's a popular one. It is made from 100% Sangiovese grapes, however, the difference between a Chianti and a Brunello di Montalcino is like comparing H&M to Hermès. I've never had a bad Brunello; just like there's nothing in Hermès that is horrible. Montalcino is in southern Tuscany. It has a hot Mediterranean climate and sandy soil. This results in bigger, bolder grapes, which translate to bigger taste from the robust fruit. The characteristics are denseness, a full body, and less acidity.
Here are some spectacular wines from the Slow Wine Italian Tour I went to last month. Slow Wine
is a publication dedicated to wines that are clean, good, and fair. It's about how they are produced and how they impact the lives of the producers and those who consume them, as well as the environment that's affected by the production. You can get a lot of great information on specific wines from the Slow Wine book. Also read Vino Italiano: The Regional Wines of Italy
. It is a wonderful, fun-to-read resource where a lot of my information came from.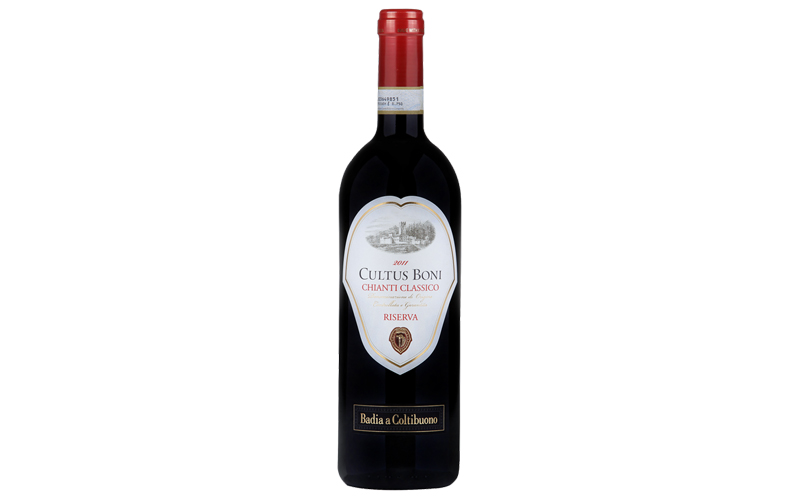 Badia a Coltibuono Cultus Boni Chianti Classico Riserva 2011
This is a super blend dedicated to the history of Chianti. It has an interesting nose; it almost smells like skunk, but the drink is smooth with a wonderfully-balanced blend.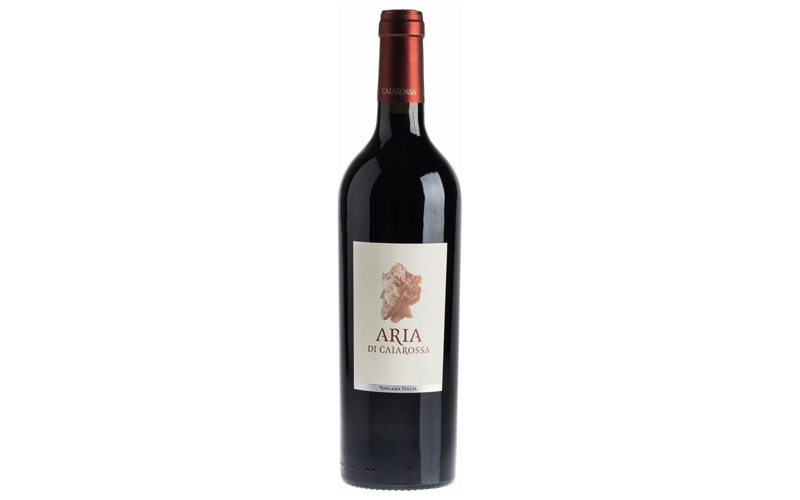 This is an IGT-classified wine because it does not fit in the discipline of either a Chianti or Super Tuscan. It is a super blend of Cabernet Franc, Cabernet Sauvignon, Merlot, and Syrah, and it is delicious! This is one of my favorite wines from the Slow Wine event. It has the most amazing cherry nose and a complex variety of floral notes. While all of the Caiarossa wines were great, this was by far the best for its complexity and richness.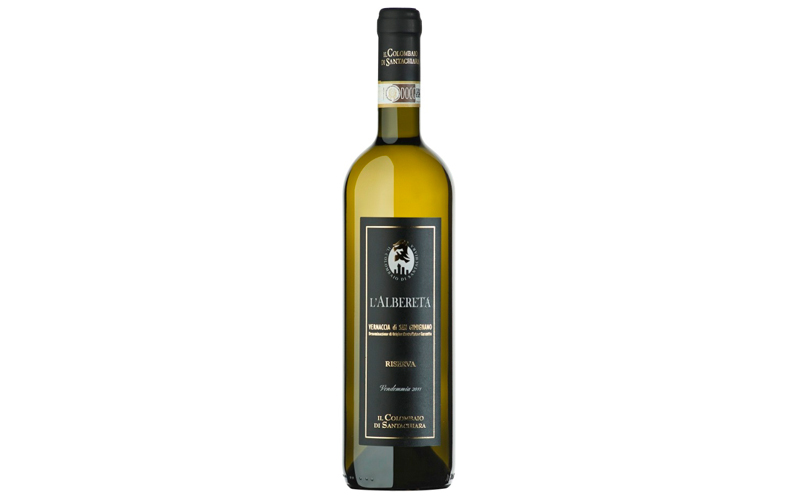 Il Colombaio di Santa Chiara Vernaccia di San Gimignao 2013
I am biased toward red wines, but when I meet a good white, I don't discriminate. This is an exceptional white made from the Vernaccia grape. If you ever visit Tuscany, you must go to San Gimignano. It's super touristy but so fantastic. San Gimignano is an enclosed fortress city with these big, amazing towers. This elegant white from the tiny area is so yummy, in a way that's like candy; very well-rounded and completely smooth on the tongue with such an elegant finish that you just can't help but fall in love.
Other Tuscan favorites: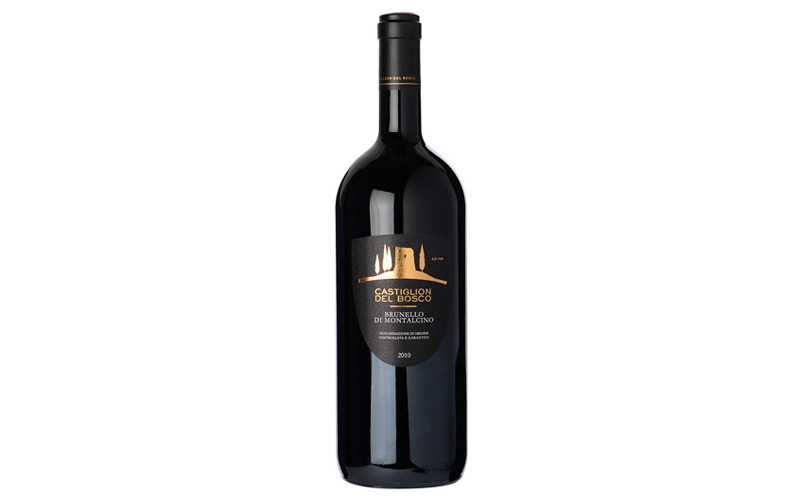 Castiglion del Bosco Brunello di Montalcino 2010
I was upset that the Slow Wine Italian tour did NOT have any Brunello on hand to taste. But that was easily remedied by a trip to Costco. Believe it or not, they have some really incredible treasures in their wine stash. I got this bottle for $45 at Costco; unfortunately they ran out, so I tried to replenish online, only to find it's $99.99! Crazy, but that is the nature of buying wine and also sometimes the added fun of bargain finds. Though it was given 94 points by both Robert Parker and Wine Spectator, I'll still give you my humble opinion. The wine needs some time to breath, but once it opens, you will enjoy all the miracles a great Brunello di Montalcino has to offer. So many interesting flavors of fruit and spice, it has a smoky quality that lingers.
Check back next week when I cover the Veneto region!