Want to impress your guests without exerting much effort? Serve your summer cocktails from a garden-inspired ice bucket and swim in compliments all night as if you're the next Martha Stewart. All you need is a clear two-liter soda bottle, a pair of sharp scissors, leafy cuttings from your garden, and lemons or limes. And a 750 ml bottle of your favorite vodka (mine is Tito's)! It's the easiest DIY project ever. See for yourself in the video tutorial above!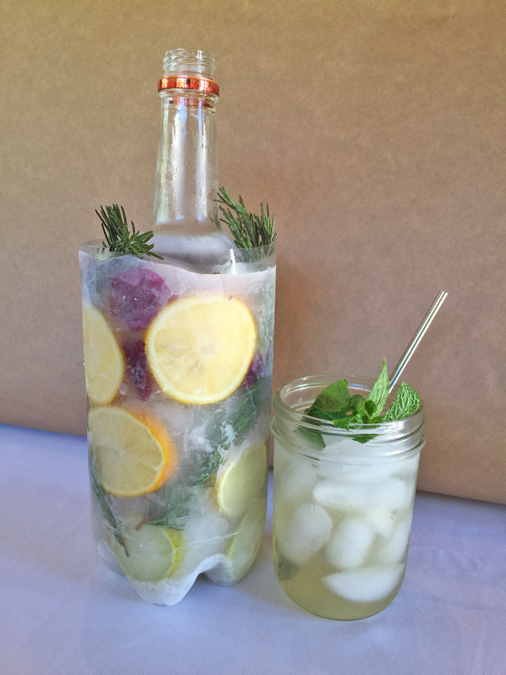 My favorite summer cocktail is the Basil Lime Sparkler. When I held a dinner party recently, everyone had four or more of these. That's how good they are.
• 1 tablespoon of fresh lime juice
• 2 basil leaves
• 1 shot of iced vodka (from your garden cooler, of course)
• A tiny pinch of sea salt (don't skip the salt; it's a game changer)
• Bundaberg Lemon, Lime & Bitters Soda
Fill the cocktail shaker with ice; add basil leaves, lime juice, vodka, and sea salt; and shake vigorously. Pour everything out, remove the big basil leaves, and top with the lemon, lime & bitters soda. If you can't find the Bundaberg soda, I suggest you try harder because it truly makes the drink. If you really can't get a pack, artisanal ginger ale and a splash of bitters still makes for a delicious cocktail.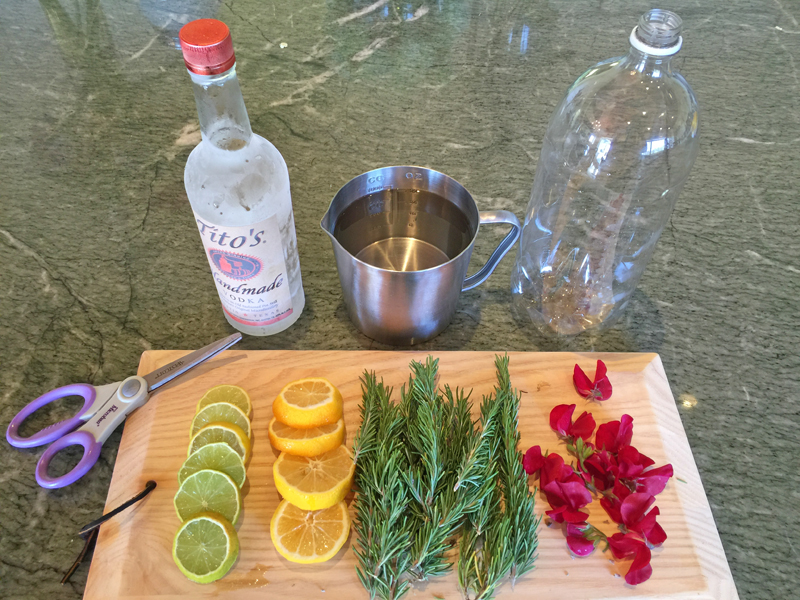 The ice bucket components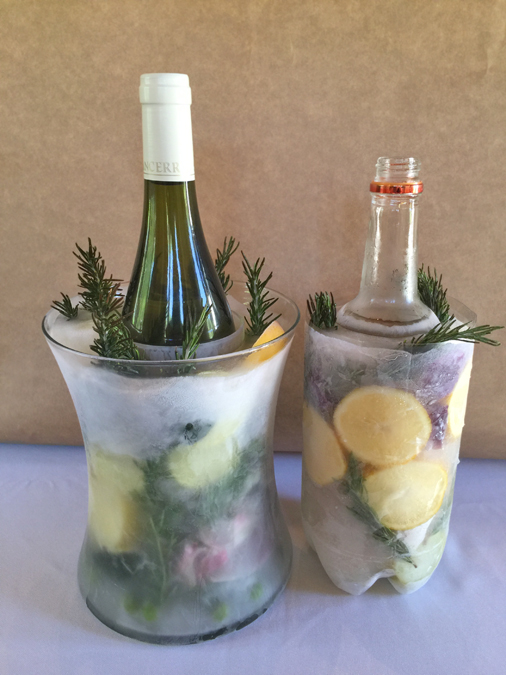 The final product!