Author Archive
Wed 11.12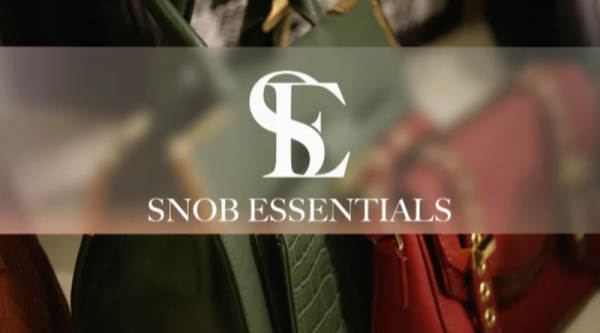 Tina and Kelly will be launching their Snob Essentials Holiday 2015 bag collection tomorrow on HSN!
Fri 09.05
Take your lunch break with Jason Wu! His Spring/Summer '15 show is livestreaming at 1 pm EST, and I have a feeling it's just the thing you need to get through that Friday afternoon slump. Tina's there covering, so don't forget to check back later for her review! Catch the main event here…
Wed 06.25
It's sales on sales over on Shopbop!
Wed 05.28
Kittens, Chanel, and fine jewelry…what more could a Snob want?
Wed 05.21
Check out how Tina and Kelly celebrated the launch of the Snob Essentials bag line!
Wed 05.14
This is the week! The ladies will be launching the Snob Essentials bag collection on HSN this Thursday at 9 p.m. EST. See how they've been prepping for the big day…
Wed 05.07
The Snobs are in NYC! See what they're up to in the Big Apple, and more importantly, which bags they're carrying…
Tue 04.29
It's best to know what you're looking for in a Shopbop sale because there are always thousands of pieces to choose from (not exaggerating – 3,508 items, to be exact).
Thu 03.27
Congratulations are in order for our very own Tina Craig! She's taken on a new role as Contributing Editor at Vogue Taiwan, sharing tips (in Chinese!) on how to make it in the fashion industry. Check out her interview here…