Author Archive
Thu 11.20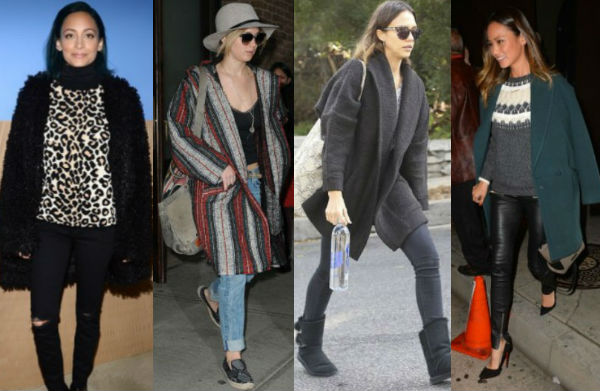 Given most of the US is being hit with cold weather, it seems there's no better time to do a celebrity coat round-up to get you thinking of what to put on your Christmas list. There are many styles to choose from and layers to work with. Depending on where you live, you may want to go with a little or a lot…
Wed 11.19
Taylor Swift looked Topshop chic as the weather turned in New York this past weekend…
Mon 11.10
Fall is in full swing and there's nothing better than a good pair of boots to carry you through the colder weather.
Fri 11.07
Sometimes, less is more. On the subject of color, this can be true, especially this time of year when everything is being toned down from the brights of summer. Fall/winter is the perfect time to go all in with a simple shade to pack a coordinated punch from head to toe.
Wed 10.22
Sometimes, pumps are just too much; especially when you want to relax in something warm and casual for the fall season. If boots are too heavy for a look, try on a pair of sneakers for size!
Wed 10.22
Thought ripped jeans were part of the past? Think again. They are back and more shredded than ever and celebs have been spotted all over in denim distress lately.
Fri 10.17
Check out our Snob Essentials Jewel Box bag on SJP! That and other celebrity news in today's Web Snob…
Wed 10.15
Designers have made it easier to go from yoga to brunch and beyond. Check out some "street-friendly" styles that will have you looking and feeling pumped up. Workouts never looked so good!
Tue 10.14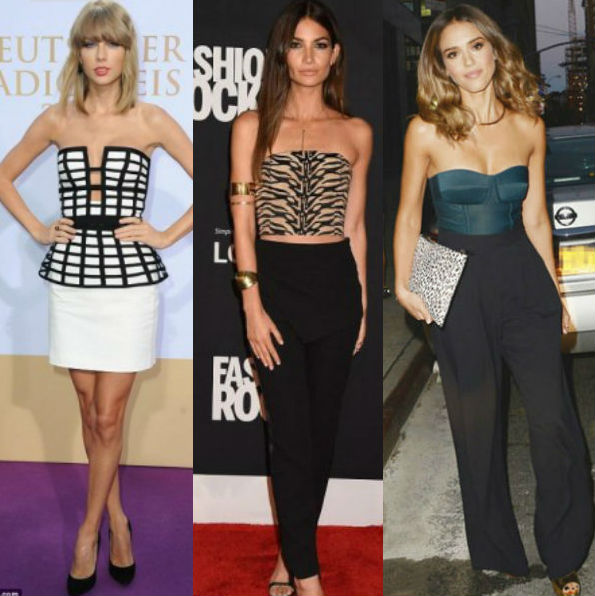 Bustier tops were spotted all over the runways at NYFW this year, and stars have already been spotted sporting this trend in all shapes and patterns.