Author Archive
Fri 10.17
Check out our Snob Essentials Jewel Box bag on SJP! That and other celebrity news in today's Web Snob…
Wed 10.15
Designers have made it easier to go from yoga to brunch and beyond. Check out some "street-friendly" styles that will have you looking and feeling pumped up. Workouts never looked so good!
Tue 10.14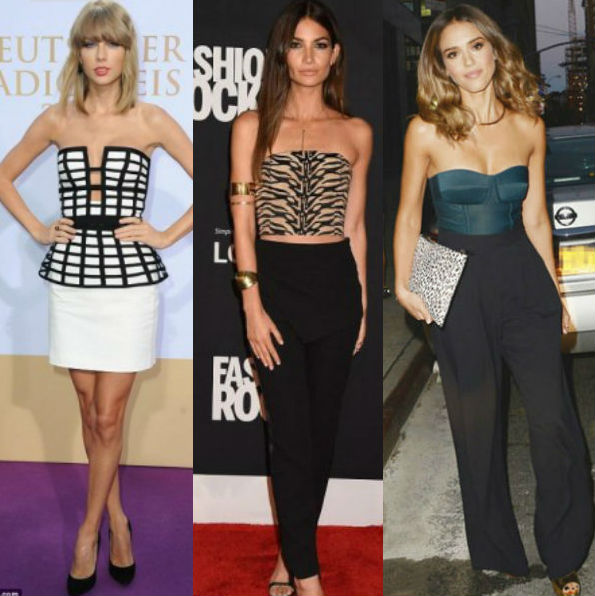 Bustier tops were spotted all over the runways at NYFW this year, and stars have already been spotted sporting this trend in all shapes and patterns.
Wed 10.08
Denim jumpsuits have been spotted since spring in different forms but have now gained speed in the fall, having been seen on the streets and on celebs alike. But are these Snob or Slob?
Wed 10.08
Vanessa Hudgens nailed the fall frock look with this For Love and Lemons Bo Peep dress recently while sporting wine-colored ombre hair – the perfect autumn look down to the tips! She paired the dress with some sweet fall boots and a Made for Pearl Come Back clutch.
Wed 09.17
From the beaches to the streets of fashion week, flash tats have exploded since Beyoncé has been seen decorated with the metallic body adornments. How long is too long to keep the temporary tats on?
Wed 09.17
This outfit makes me want to go pick a few pumpkins, then go sip on an appletini while curling up next to a fire. Is it just me? Rihanna is wearing the coziest outfit ever, draped in a Stella McCartney Long-Sleeve V-Neck Chunky Sweaterdressicon and carrying the corresponding Stella McCartney Crossbody Bag (they're sold together!).
Thu 09.11
Wide-brimmed fedoras will be all the rage for fall, and celebrities agree.
Wed 09.10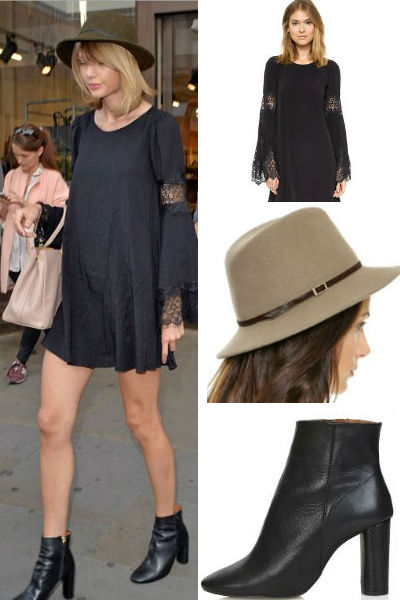 Fall is (almost) officially upon us. For those who love the hippie chic look of summer and aren't ready to let it go with the warm weather, try on Taylor's look.