Author Archive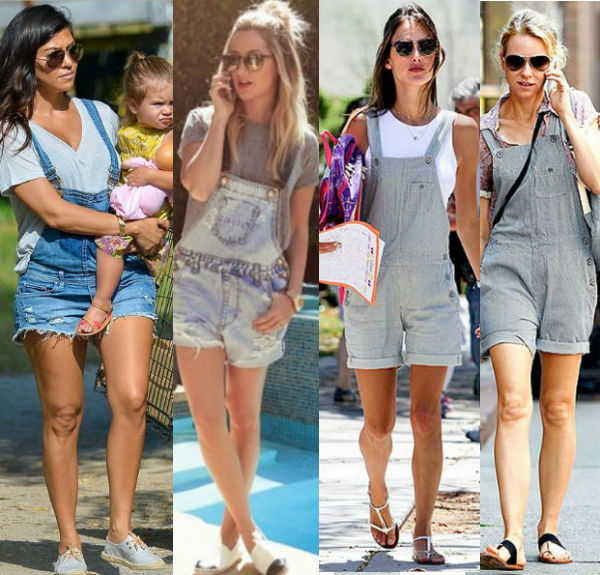 I told you they were coming…and here they are…cut to your liking. All the different lengths and colors a girl could dream of. I have to admit, I want to hate this look, but part of me can't tear away from these carefully put-together "carefree" looks. I mean, they are easy to throw on and go run errands in, and they are insanely comfortable as long as you don't go for the Daisy Duke version.
READ MORE >
Summer's in full-force. It's time to stay cool and look hot with summer whites.
READ MORE >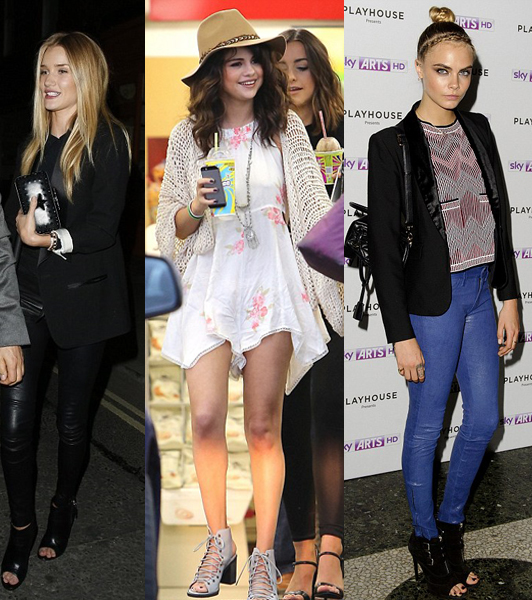 Itching for summer when it barely feels like spring? Pick up a pair of these hybrid shoe-booties to get you through the transition months in in-between style.
READ MORE >
Denim on denim at one point used to be a fashion faux-pas. The Canadian tuxedo seems to be becoming a celeb trend as the weather warms up…is it cutting-edge snob or still Slob? You decide.
READ MORE >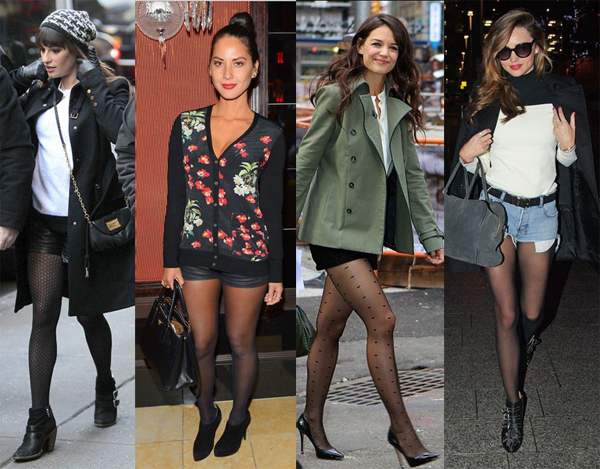 Shorts can be summers best friend or your worst enemy. But what about in winter? Do you dare to throw on a pair of tights and brave the elements in the name of half-pants? You decide.
READ MORE >
Ah, the overalls. The staple item of the early 90's has been trying to make a quiet comeback for the past year or so, and it's slowly catching on. The laid-back, boyfriend-ish cut style and low maintenance wear-ability makes them tempting for Saturday errands; just throw on a white tee underneath and go.
READ MORE >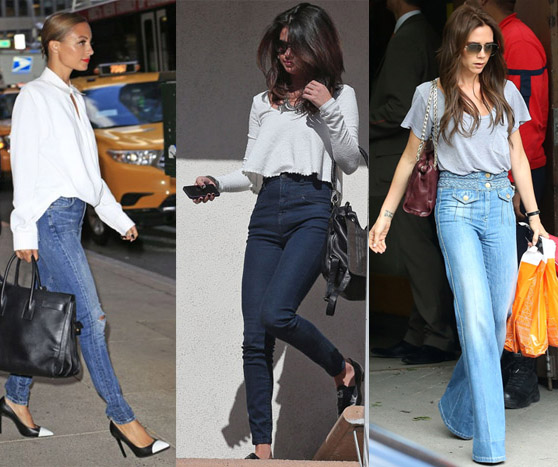 High-waisted jeans or "mom jeans" can be an intimidating trend to try (remember the horrible backlash Jessica Simpson endured after wearing a pair during a 2009 performance?.. yikes). Nonetheless, the trend is still alive and well, and can be pulled off with the right tips.
READ MORE >
Slouch boots are a great way to stay warm and trendy in the last months of winter, yet can be worn all the way into summer.
READ MORE >
Don't be left in the cold when the next Snowpocalypse hits! Pick up some sweet and stylish Sorel boots and don't fight the weather, work with it. A celeb favorite, Sorel makes a variety of boots that are water-proof and look winter-fab.
READ MORE >