Author Archive
Wed 08.27
The Wednesday blues getting you down? Fight them off with some cure-all shopping! Kirna Zabete has marked down its sale items up to 75% off, making it 100% guilt-free. Stock up on last-minute summer essentials, or ready your wardrobe for fall with blazers, jewels, and form-fitting Roland Mourets.
Wed 08.27
As soon as I saw these unapologetically gold boots, my first thought was, buy now! Every season I get a new pair of booties, and it's not the first time that Saint Laurent's Paris have been the ones…
Tue 08.26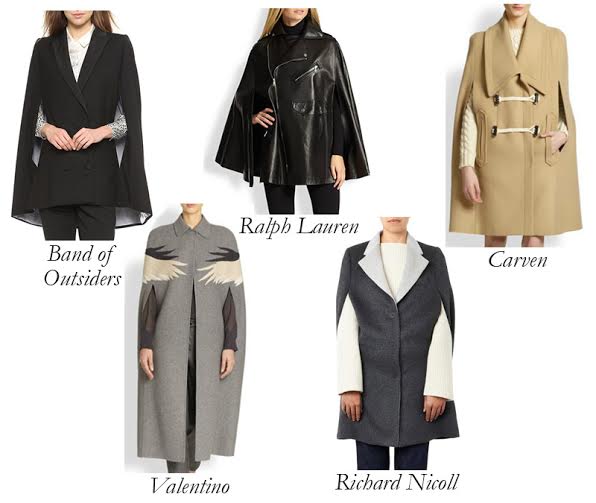 Capes are for superheroes. And of course, all women qualify as those. The cape has been a thing for a few seasons now but this Fall, it is a must. The best thing about the style is, it doesn't matter what you wear underneath. Well, at least it doesn't matter as much…
Tue 08.26
Have you entered to win our latest giveaway? With the help of sponsors Edie Parker and Spring, we have not one, but two customized Flavia #Hashtag clutches – one in pearlescent white and another in navy!
Tue 08.26
Some bags make more of a whisper than a shout – but a whisper can be just as effective, and sometimes even more so. Just look to Bottega Veneta for a prime example of a softly beguiling creation. Sure, the design may not be earth-shattering or revolutionary; it is just a shopper tote, after all.
Mon 08.25
I am so proud of our Magazine Tote. The design perfectly fits our needs and speaks to our aesthetics so harmoniously. We wanted a bigger tote for days when we have that need, but it's not without the details that take our breath away like the front pocket with a removable pouch.
Mon 08.25
"Floss daily," says your dentist. How many of us actually obey? It's not that I don't agree with the benefits. Having healthy gums is actually more important than having healthy teeth because it's easier to fix your teeth. Once your gums recede and deteriorate, all your teeth fall out. Sorry to scare you…
Fri 08.22
I talk a lot about layering cuffs and bracelets, but Joyo cuffs need no accompaniment. The laser cut jewelry is handmade by designer Jenn Liddiard from walnut and birchwood, layered over either silver or black aluminum, depending on your tastes.