Author Archive
Can't keep up with who's designing for which brand? In the high fashion world's ongoing game of musical chairs, it can be overwhelming to keep track of the creative minds behind the brands.
It's the holy grail. "Genius" and "perfect" are words you don't throw around too often – at least I don't when it comes to talking about a bag as a whole – but this is a genius, perfect bag. Starting with the most striking detail, look carefully at the front pouch…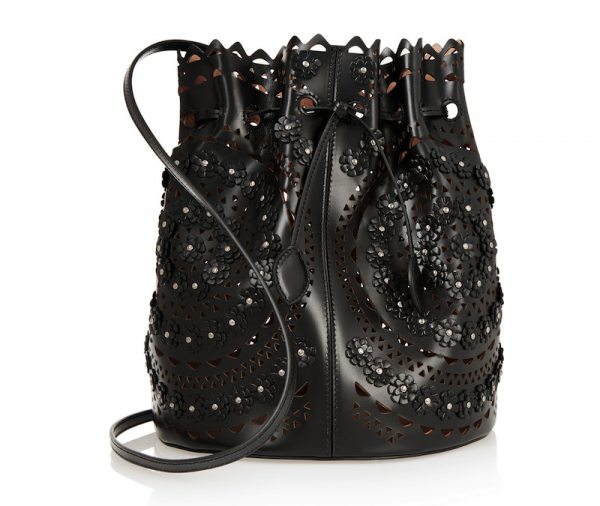 Thank you, Alaïa! Just when you think bucket bags are getting boring, one comes along that reinvigorates the love of the trend. Credit all their trademark laser-cut handiwork. These intricate details are insane!
Milli Millu founder and designer, Mireia Llusa-Lindh, is one of my favorite gals who knows her bags. Like me, looks are absolutely important to her, but the perfect bag also has details for conveniences.
Even if you're a true pragmatist when it comes to your bags, the holiday season is the time for you to veer off and adopt a festive attitude. I'm talking all-out frivolous with bags that are pure fun.
Personally, I can't get enough of the cape trend. I understand that for the reluctant fashionista, a design this bold can be quite daunting, but give it a try. The look has been up and down the runways this Fashion Month, so as you see more and more styles making their way onto the street…
Years ago, we fell in love with DL1961 denim and went on to collaborate with the company on a half a dozen stretchy styles, so when the time came to curate our 10th anniversary collection, the decision to work with DL again was a no-brainer. They make the best distressed jeans in the world.
Lanvin bags often tend to lean towards the prettier, more traditionally feminine side. Now it looks like they've switched gears for the time being, from their recent braided and tassel shoulder style to this latest riff on all-over studs. The brand is full of attitude this season…
When it comes to makeup, liquid eyeliner is the one thing I use the most, even more so than mascara. It defines the eyes, and more importantly, makes them pop in photos – and we all know how important that is (beauty brands are even formulating their makeup with selfies in mind now).