Author Archive
Fri 09.19
This Puma collaboration is crazy – as in, crazy good. When you think of the darkly romantic designs of McQueen, sneakers are certainly not the first pieces that come to mind, but with the runway sneaker boom in full swing, it's not altogether surprising.
Thu 09.18
Now through the 21st, Forzieri is offering 20% off shoes, and not just any shoes – the new Fall '14 collections. It's hard enough to resist a sale to begin with, but when the pieces are from the current season, I click over in double time.
Thu 09.18
We're on to our third Forzieri giveaway bag, and we think you're going to like it. No, not like – love. I make no secret of my Marni obsession, and Tina was equally enamored with Consuelo Castiglioni's colorblocked Trunk back in April. Now we're giving away the bike culture-inspired bag in black!
Thu 09.18
Anti-aging is an eternal quest but if you find the right products that can halt the dreaded trauma in your life, it is a true miracle. I started preventing aging before I actually started aging. I am that obsessed. But once I turned 40, you can only imagine how that ramped up to a fever pitch.
Thu 09.18
Every once in a while you've got to ignore the visual noise and go back to basics, and electing a simple, elegant bag is never a bad idea. You're never going to regret investing in something classic. And Carven's structured frame is as classic as silhouettes come, so much so that it feels almost vintage…
Wed 09.17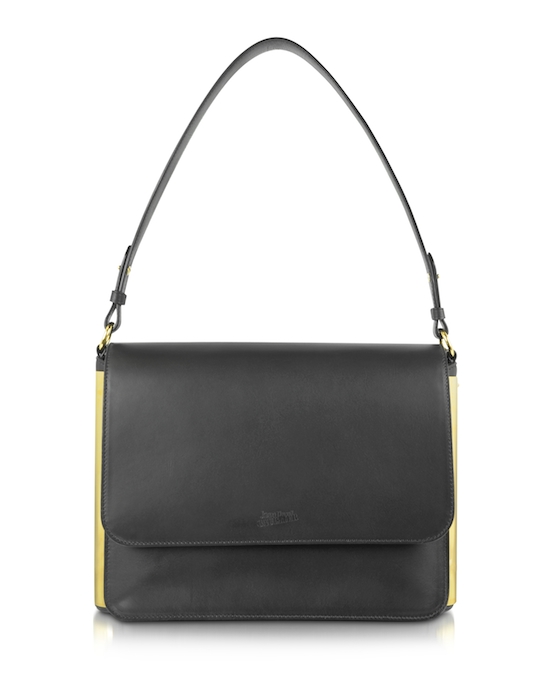 Now that Jean Paul Gaultier has announced the house is shutting down all operations except for haute couture, perfume, and some collaborations, this bag will soon be a collector's item.
Wed 09.17
NYFW has officially wrapped, but Fashion Month has only just begun! Prep for the madness by testing your knowledge of everything from model stats to runway mishaps to over-the-top show sets (three words: Chanel Shopping Center). Will you know enough to earn a front row in Paris or will you get left behind in the […]
Tue 09.16
I love everything about this simple, easy clutch. It's got the pared-down unfussiness of a pouch, but with high levels of detailing, it instantly feels like so much more.