Author Archive
Tue 09.23
It's almost time to start bundling up! Are you ready?
Tue 09.23
Lately, NET-A-PORTER's top-notch buyers have been amassing and curating their favorite uncommon brands and unexpected items from around the globe, a.k.a. the Finds collection, and this clutch from Hong Kong-based brand MATTER MATTERS is a prime example.
Mon 09.22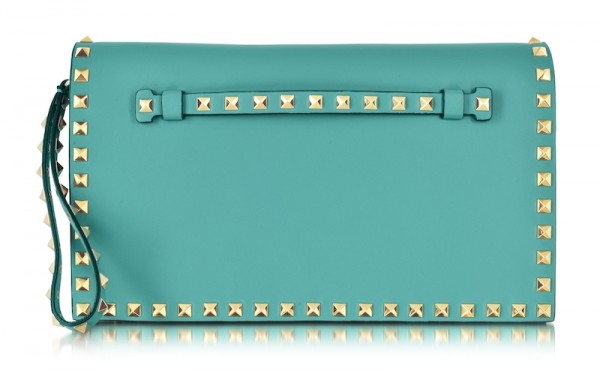 We've been ringing in autumn all month long with giveaway after giveaway from Forzieri, but today is the first official day of fall and in honor of the equinox, we're finishing off the series with a bang – courtesy of Valentino Rockstuds!
Mon 09.22
Love! This is an Alexander Wang bag I can get behind wholeheartedly: sophisticated, cool, functional, and gimmick-free. A gorgeous toned-down tote to carry every day? I'm all in.
Fri 09.19
This Puma collaboration is crazy – as in, crazy good. When you think of the darkly romantic designs of McQueen, sneakers are certainly not the first pieces that come to mind, but with the runway sneaker boom in full swing, it's not altogether surprising.
Thu 09.18
Now through the 21st, Forzieri is offering 20% off shoes, and not just any shoes – the new Fall '14 collections. It's hard enough to resist a sale to begin with, but when the pieces are from the current season, I click over in double time.
Thu 09.18
We're on to our third Forzieri giveaway bag, and we think you're going to like it. No, not like – love. I make no secret of my Marni obsession, and Tina was equally enamored with Consuelo Castiglioni's colorblocked Trunk back in April. Now we're giving away the bike culture-inspired bag in black!
Thu 09.18
Anti-aging is an eternal quest but if you find the right products that can halt the dreaded trauma in your life, it is a true miracle. I started preventing aging before I actually started aging. I am that obsessed. But once I turned 40, you can only imagine how that ramped up to a fever pitch.