Author Archive
Tue 03.31
There is nothing better than the annual spring bloom. You know what I mean: that first sunny day when you look around and see colorful blossoms have sprung and the foliage is suddenly verdant again.
Mon 03.30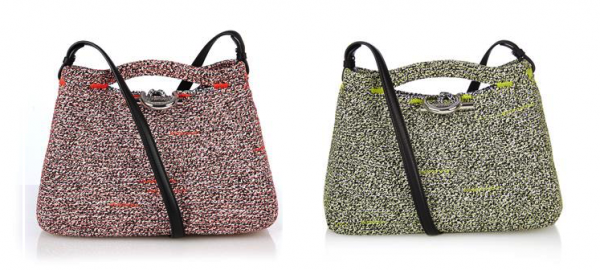 As groundbreaking as it is likely to remind you of your favorite sweater, I have mixed feelings about Alexander Wang's latest release for Balenciaga…
Fri 03.27
You may be taking a cute, little clutch out on the town tonight, but come tomorrow, you're going to want a bag with function and the latest from 3.1 Phillip Lim offers all the ease and space you need on top of a look that you would normally never associate with utility.
Fri 03.27
It's been a minute since we've seen a bona fide winner that's fit for constant use from Saint Laurent, so it feels especially satisfying to say I love this new daily shoulder bag.
Tue 03.24
Ahh springtime is officially here! Pastels are in full bloom in our closets, but no matter how enthusiastic we are to show our appreciation for the warmer-weather months, there are just some outfits that demand less candy coating and more neutrality.
Fri 03.20
Feeling like going to the spa but not willing to foot the bill? Have your own treatment at home with Aesop's geranium leaf body scrub! The aromatherapy will leave your shower smelling heavenly and your body feeling renewed.
Wed 03.18
It's just about time to put those chunky knit scarves away, but that doesn't mean you need to abandon scarves altogether. These light, airy strips of silk and crystal-embellished organza will give you the look without the winter weather bulk
Mon 03.16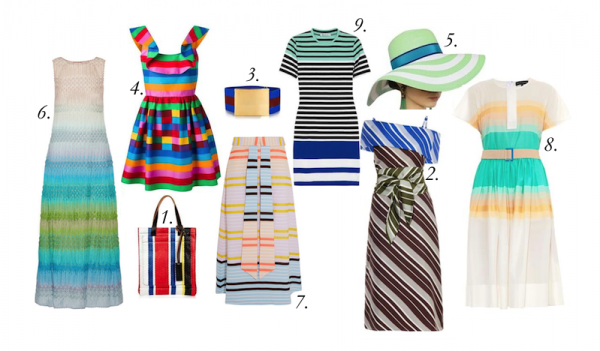 Nautical by nature, stripes are always a sign of warm weather, but those that feature the colors of the rainbow are the ones that turn up the heat. Casual days are instantly uplifted with colorful stripes, while black and white are too stark to bring high energy.
Fri 03.13
This new style from Adriana Castro is your new best all-day tote, one that will go to work, then travel and even play with you. Clean yet luxuriant, the Alys showcases a subtle design, and that's what I love about it.