Author Archive
Fri 11.28
You know when something's a no-brainer? Like when a sale gets so good, like doubly discounted good, that it would just be dumb to pass up? Today marks one of those happy situations. Our exclusive code gives you an extra 20% off all already reduced sale items on Luisa via Roma
Wed 11.26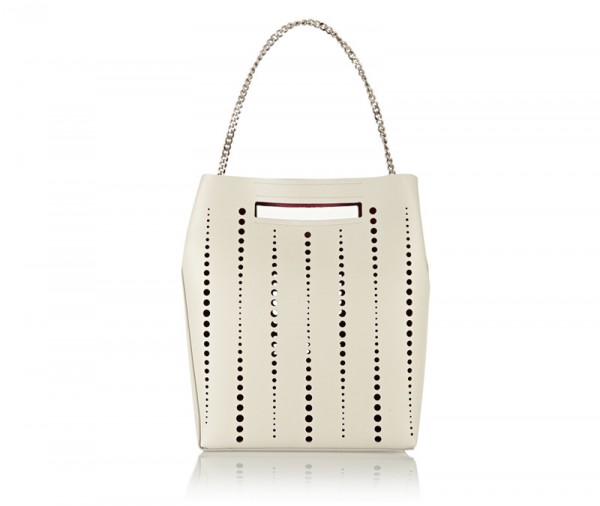 But just look at it! The irregular, bubble-style laser cuts are so fun, yet the motif manages to remain sophisticated. Round, punched-out dots make for a total '60s-retro feel, while with the lean north-south shape and, yes, minimal design, it's also a hundred-percent modern.
Tue 11.25
This structured Bertoni top handle tote possesses a great classic shape and features a cool trio of three-dimensional stripes, but that's not what got me hooked here. I'm really interested in the bag's most unique and amazing closure.
Tue 11.25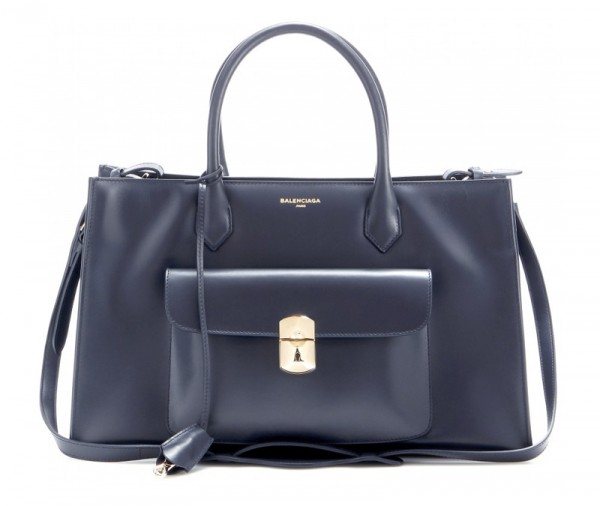 From ordinary to extraordinary: your average tote, the one featuring an oversized pocket on the front, has just become a covetable, eye-popping bag that's just as great for work as it is for play. Practical as it may look, the front pocket is usually mostly decorative, meant for nothing than frivolous things you don't mind getting lost. But Balenciaga's open tote has the reverse situation going on.
Mon 11.24
This latest Nancy Gonzalez satchel is a unique treasure to behold. The intricate lace pattern that lies over both sides, reminiscent of a Victorian wrought-iron fence, has a cool retro vibe.
Fri 11.21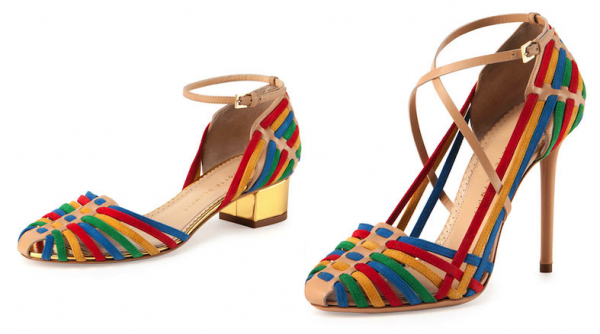 Just as wearable as they are exciting, these rainbow woven sandals from Charlotte Olympia speaks to my fun spirited side while being serious enough for daily wear. It's a perfect time of year to bring in some color but these will transition seamlessly for resort and of course when Spring comes you will be prepared.
Thu 11.20
When it comes to holiday dressing, nothing is more fun than piling on jewels, so in honor of the season of giving, we'll be giving away five special pieces, courtesy of the lovely Lele Sadoughi!
Thu 11.20
With a sporty feel enhanced by a coolly polished chunky chain strap, Miu Miu's slick, winter-white shoulder bag has all the elements I'm craving at the moment. It's ready to be dressed up or down in equal measures, so be prepared to wear this one with a variety of different outfits.
Wed 11.19
This is so fun and ridiculous…a true must-have given the price! A fluffy, bubble gum pink shoulder bag is the kind of cute, frivolous thing you'd have expected to see Alicia Silverstone dangling off her arm in Clueless. Is it functional? Well, let's just say this isn't meant for the sensible Snob, but you could probably already tell that.