Author Archive
Tue 04.22
What better way to celebrate Earth Day than with eco-friendly FEED totes? They're the perfect summer beach bags, and better yet, the purchase of just one of these provides meals for between 25 and 50 school kids.
Tue 04.22
We all obsess over bright shoes come springtime, but this Loubie is so much more. The abstract print is like a painting or even a colorful Rorschach test. I see trees, rainbows…and yet in spite of the whimsy, the kaleidoscopic look is nothing short of sophisticated on the pointed Decollete style.
Tue 04.22
For those of you (and by that I mean me) who love Chloé's Baylee bagicon but just can't get over that double-zipper pull (and the inconvenience that comes with it), here is a new rendition that's a total problem-solver. The smooth-leather tote version offers the same look, but the double-zipper detail has been implemented in a way that's easier and more functional by leaps and bounds.
Mon 04.21
This is it! It's your last chance to win one of our gorgeous April giveaways, and to cap off a great month, we have a show-stopping Valentino Rockstud Trapeze bag in cool ocean blue.
Mon 04.21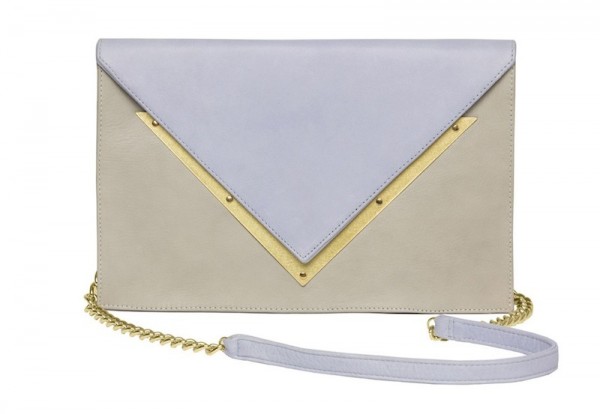 My gorgeous friend Dareen Hakim has charmed me once again with a bag as original as it is sensible, two often-dueling qualities that she's managed to make a trademark of hers. Ever-inspired by architecture, Dareen has named her latest style after France's famed royal palace, but there's nothing old-fashioned or even Rococo about it.
Fri 04.18
Welcome back! It's so wonderful to see Tod's on my radar again, thanks to this perfect summer tote. It's nothing revolutionary, but the bag definitely has some majorly covetable details.
Fri 04.18
I'm on a crossbody kick right now. No bag is more essential during the summer months than this one, and Marc by Marc Jacobs is the go-to brand for Frugal Snob options. With a total of four pockets inside and out (including the must-have exterior compartment for your phone), this messenger is very practical, but you wouldn't know it from the fun, citrusy colorblocking.
Fri 04.18
There's nothing like the look of just-colored hair – the vibrant color and slick shine are hard to replicate, to the point that you wish you could get it done on a regular basis! Of course that would damage your locks, which is why I'm loving the new John Frieda Colour Refreshing Gloss.
Thu 04.17
Just another bucket bag? Not so fast. A basic black tote? It's not that simple! Marni presents a wise variation on the bucket style that we've been seeing so much of lately, yet again. But unlike the typical hard-to-access, hand-biting bucket (I'm not big on drawstrings), this one opens up like a friendly tote.