Author Archive
Fri 04.11
An Italian shoe line just launched at Nordstrom, and believe me, this is a name you're going to want to remember – Paolo Bentini. He's a fifth generation shoemaker who ensures that every last sandal is handmade by skilled craftsman using the finest soft leathers. Sounds like they must be pretty expensive, right? Surprisingly, no! All of the sandals are under $100.
Fri 04.11
Recently I was preparing to leave for a trip to New York when I realized that my grays were showing (yes, that's my current reality!). Without time for a salon appointment, I popped on over to Duane Reade to pick up the TouchBack pen. This is a temporary solution just like dry shampoo, but sometimes you've gotta do what you've gotta do!
Fri 04.11
I'm sorry, but this must be a case of mistaken identity. Is this really you, Givenchy? People ask me all the time, "What is the current 'it' bag?" Though seeing that every editor has Givenchy in their hands makes it an easy question to answer, this python sandal has me taking back my words.
Thu 04.10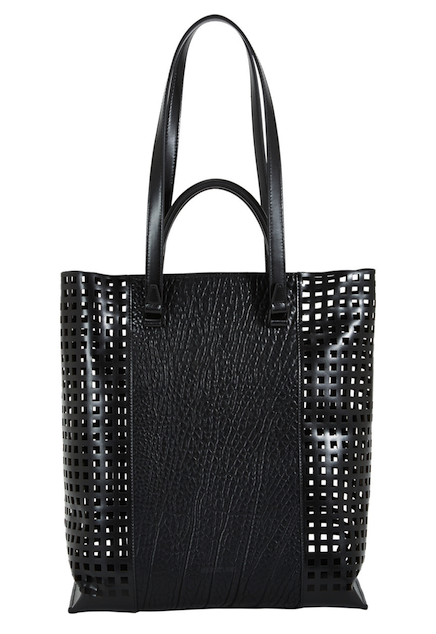 There's nothing like a good peek-a-boo bag for summer. Suddenly, you're showing a bit more skin, and it feels right that your bag gets in on the airy, revealing action, too. But like with your sundress and shorts, you don't want to show too much. The best bags merely hint at being bare, without giving it all away.
Wed 04.09
Danish designer, artist, and architect Verner Panton blurs the lines between art and furniture with his Living Tower. This is modern design at its best (or rather, mid-century modern design at its best, as this was dreamt up back in 1968). It's like an indoor tree house, only much more chic and comfortable. The upholstery coats soft foam, so this isn't some inaccessible piece of art – it truly is furniture.
Wed 04.09
Balenciaga just got serious. The words that come to mind upon first impression of this top-handle tote? Incredible. Beautiful. Classic. Decadent. This is, of course, Balenciaga's big answer to the Birkin, but knockoff or tawdry imitation it isn't. Thanks to their signature tube-shaped hardware, it's merely a dutiful nod to the holy grail of bags, one that shows nothing but respect.
Tue 04.08
Whether you're going totally casual or out for a luxurious evening, pale gray is color to be in right now – and it's not going anywhere anytime soon. The right shade of gray is always chic and exact. There is such a sense of polish and clarity in wearing steely gray, especially when you do it with utmost confidence. For the warmer months, you ought to consider it your ultimate neutral.
Mon 04.07
Working pastels into your repertoire is an obvious necessity come spring, but that doesn't mean you necessarily feel like you need a round bag right about now. If you're unsure, I'll make it easy for you to decide: the answer is YES.
Mon 04.07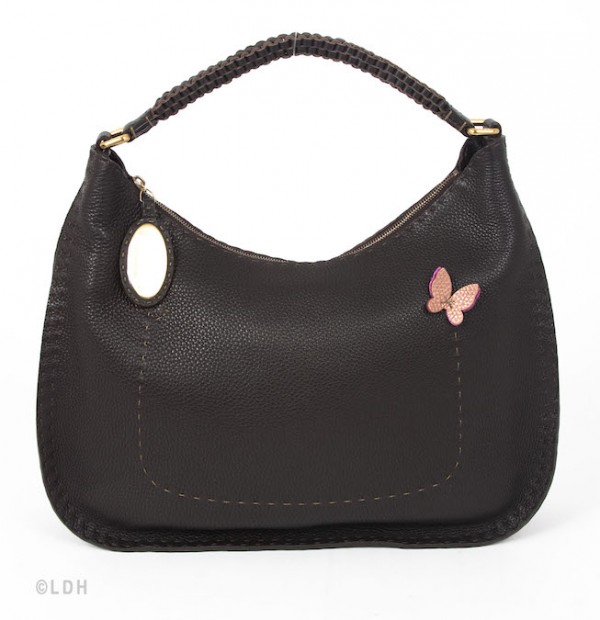 Round two of our LUXE DH giveaway has begun, and this week the object of our affection is a pebbled leather Fendi Selleria hobo! With a petal pink butterfly appliqué, the bag offers a delicate touch of spring to contrast its basic black backdrop. This is perfect for Snobs who want to give a nod to the new season without getting too frou-frou or flowery.