Author Archive
Tue 03.04
Face it – you've become permanently attached to your smart phone, tablet, and laptop. And by you, I mean me! It feels like my life would fall apart if any one of these things were to disappear or be damaged. Just like you would with anything that is so precious in your life, you make sure it's safe and snuggled up in the most fabulous coverings.
Mon 03.03
Excuse me! When did Ferragamo get this good? Actually, forget good. It really doesn't get much better than this, as far as I'm concerned.
Sun 03.02
See who made the cut on our best and worst dressed lists!
Fri 02.28
With all the luxe salts I buy, my love of baths has recently been turning into a financial liability. Before someone decided to stage an intervention, I took matters into my own hands and tried the DIY route. It doesn't require a chemistry degree or anything too complicated – just your sense of smell!
Thu 02.27
Did anyone else just catch that balmy breeze in the air? What a delightfully fresh summer bag! Sometimes a bag is all it takes to make you feel like a new season is finally in effect, and for me, Viktor & Rolf's eyelet-inspired creation is it.
Thu 02.27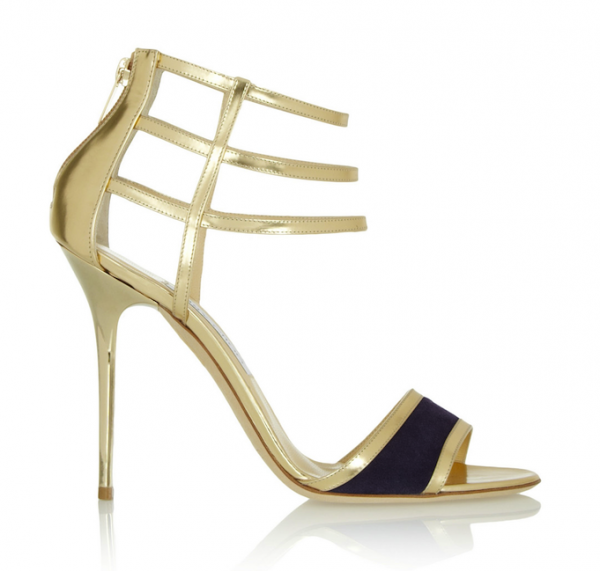 One of the best things about the end of winter is that it heralds in the arrival of a wide variety of covetable strappy sandals. My pick is a little navy number from Jimmy Choo – blue shoes are as versatile as jeans, and with these golden straps, the Tolka will go from day to night without skipping a beat.
Thu 02.27
While you might think that this black Marni tote was designed for super organized Snobs, I'm a complete mess and feel like it was made for me! Not because the bag encourages tidiness (though having three pockets to throw odds and ends in that would otherwise fall to the bottom of the tote is hardly a bad thing), but because it's so playful.
Wed 02.26
I make it a point to visit a spa in each city I travel to, which is a goal rarely achieved on New York Fashion Week trips. When my flight home was postponed due to a snow day, I knew I would finally have a chance to indulge. My girlfriend and I made lemonade out of lemons by scheduling services at NYC's best and most luxurious hideaway – the Spa at the Mandarin Oriental New York.
Wed 02.26
When it comes to classic-cool style amped up by a thousand percent, Phillip Lim puts other designers to shame. He has an eternally fresh sensibility, something you just can't fake. Once again, Phillip has brought his downtown-with-a-hint-of-uptown aesthetic together in a flawless manner: the result is an amazingly edgy shoulder bag.