Author Archive
Quick, easy cooking hacks for summer!
This may surprise you, but I do not own a single black suitcase. I only buy standout pieces, so I know they won't get lost in the shuffle of the carrousel. When your bag is unique, people are less likely to mistake yours for their own.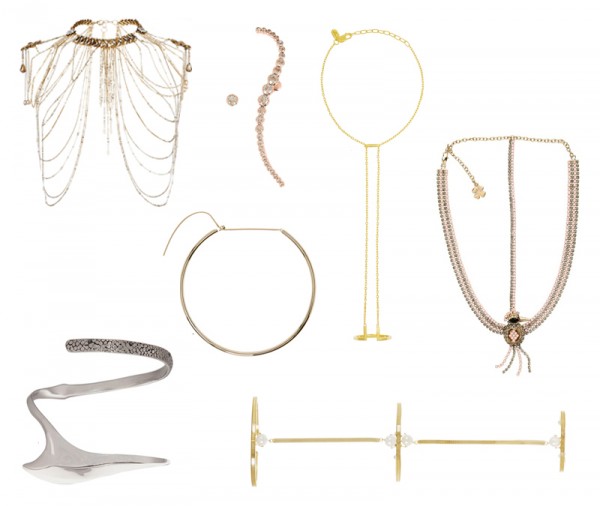 Rings that just sit on one finger are so passé. A plain, dainty anklet is old news. And what's a stud earring without an accompanying cuff?! Okay, I'm kidding, but the point is: There's a genuinely new shift in motion. Jewels have gone the way of the unconventional…
I love Tom Ford's version of the classic Hermès Kelly top-handle tote. A riff on the quintessential style, the Icon is still infused with his signature details, like an oversized zipper and well-placed, high-impact hardware.
It's a Monday in August, and if you ask me, that's barely a Monday at all. Except try telling that to yourself now that you're sitting at your desk dragging yourself back from a weekend beach jaunt…
I love a bag with some mystery to it. This Inge Christopher clutch feels like something you picked up while on an exotic vacation, but – surprise! – you can buy it without picking up a plane ticket, and for under $200, no less. Rich-looking, smooth yet textural, and as discreet as can be, the wood panels are striking and unique. Not to mention fully versatile.
Last week I covered artistic heels that have zero regard to comfort. Well, it's Friday now, and I'm past the point in the week when I'm going out of my way to impress people! It's time to find the best of both worlds.
Pushing the envelope is a must. As a designer, you should always strive to create something unique and personality-driven. But it's possible to push the envelope past the point of no return. And as a designer, you should also know when to stop.
I love this casual clutch with just the perfect amount of embellishment. While Tina's partial to its fraternal-twin sister, more rugged in brown suede with a chain strap, I'm all about this sleeker, hand-held option.