Author Archive
Thu 01.29
This season's Firenze4Ever theme was Obsessions. As women, we're overly obsessed with so many things that our lives sometimes end up paralyzed by the ridiculous standards society places upon us; yet even more paralyzing are the unobtainable standards we place upon ourselves…
Wed 01.28
Here's a trend I can fully commit to! I love print and while I usually don't like wallpaper florals, what appeals is all about timing. And right now this look just feels right. Speaking of timing, spring is the annual age of newness, so consider opting for something that's out of your comfort zone…
Tue 01.27
From the half-moon cutout handle to the lean, triangular lines, J.W. Anderson's Moon tote and its audaciously architectural shape is striking and brilliant.
Tue 01.20
Feeling frisky? We all need to let loose every now and then, or we at least crave a bag that knows how to have a little fun on our behalf. Jimmy Choo is feeling the mood right now, as exhibited by two of their new shoulder bags.
Mon 01.19
Lately, I've kind of made a return to more neutral bags, but sometimes you want some boldness to complement the neutrality. This Jil Sander tote allows for both in equal measures, which I really appreciate.
Mon 01.19
For a long time, Mary Kate and Ashley were known for their oversized bags (and oversized dresses, sunglasses…you know), but it seems they know how to pare down just as well as they know how to go big.
Fri 01.16
Sometimes you see something fab, but then again, you feel like it's probably way too specific to make it a reality in your life. Take Esteban Cortazar's cape-like, flowing chiffon top: When you first see it, you might think "one-night stand," but this is a piece that's down for some commitment.
Thu 01.15
I am so loving Nina Ricci's current bag renaissance. My little baby Marche is so cute and perfect for day and night, and it's quite liberating to being able to pack more than just the basics when going out at night. This shoulder style, which easily converts into an oversized clutch, happens to be just as good.
Thu 01.15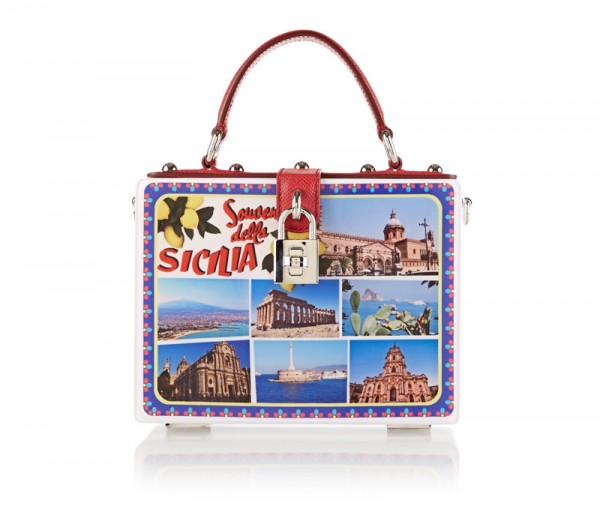 You know when you're going on a trip, and your friend says, "Pick me up a souvenir"? Well, here is the Italian souvenir to trump all others. Coming in at just about $2,800, this is one serious piece of silly, fanciful kitsch. Is it cute? Of course? Worth a smile? For sure. Guaranteed to spur at least a couple conversations each time you to take it for an outing? No doubt about it. But you also need to be a deeply dedicated fan of Stefano and Domenico, as well as an enthusiast of the region of Sicily in order to justify such a purchase.