Author Archive
Wed 11.05
You gotta love a good belt bag. Emphasis on good. Not all or just any belt bag will do because when you're wearing your essentials around your waist, you can bet what's holding them needs to be stylish – and flattering, too. Elizabeth and James gets theirs right.
Tue 11.04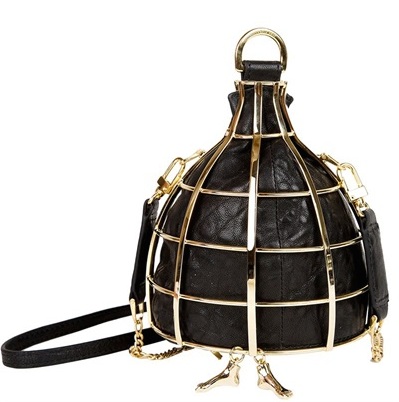 Conversation piece, anyone? This is such an undeniably weird bag, it would be altogether wrong if it didn't completely pique my interest. So mission accomplished, Ines Figaredo. You've got me looking!
Mon 11.03
Give yourself a moment to take it all in – the autumnal mix of mustard, forest green, and cream; the rich feel of python; the itty-bitty shape…That's right. We're giving away a Céline Nano Luggage bag ($4,900)!
Mon 11.03
Here's a fun, easy tote that's equally great for travel and the gym. I just wish it was priced for such casual activities. Coming in at just over a grand, the price of Balenciaga's new Cabas tote still isn't bad for what it is, but obviously I'm not going to toss sweaty gym shoes in here.
Mon 11.03
Life seems pretty drab filtered through dreary winter weather. Look at how much gloomier afternoons in the U.S. feel now that the sun is setting at 4:30 pm; most people aren't even out of work by then! The little things are what will keep us sane…little fur ears, to be more specific. That's Eugenia Kim's approach.
Fri 10.31
Wing jewelry can feel clichéd, but Lebanese designer Joanna Laura Constantine has abstracted the look to perfection with waves of ombré Swarovskis decorating black rhodium-plated brass for an aesthetic that feels subtly superhero-inspired.
Fri 10.31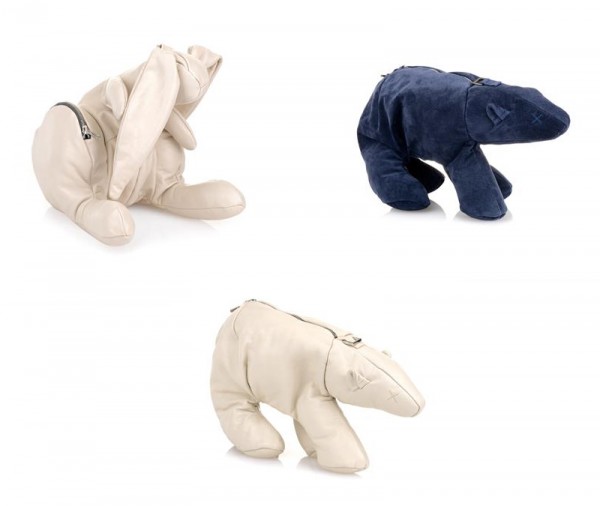 Has kitsch gone too far? I think we've already established the answer is yes, probably. There is a fine line between animal magnetism (just look at Fendi's cute yet intelligently abstract Demi Jour Penguin bag and animal madness.
Thu 10.30
I give Valentino a lot of love because honestly, Maria Grazia and Pierpaolo aren't doing much wrong these days. This latest confection only further solidifies my obsession. Hello, happiness! They've unleashed one of the most upbeat and perfectly irreverent bags you've ever seen, in time for the spring season.
Wed 10.29
Three words: simple, sleek, and thoroughly functional. Okay, so that's more like four words, but you get the idea. Perrin Paris has delivered one of the best backpack designs I've ever seen.