Author Archive
Wed 10.08
You're going to the theater, one of the greatest wells of artistic expression, so your bag needs to be equally expressive and dramatic. You must take into account what you need in a clutch that'll be taken to this sort of venue, though. In this case, bigger isn't better…
Wed 10.08
The sensible wedge gets a stylish update for fall. Sure, these aren't all that attention-grabbing, but they're flattering, easy for any occasion, and best of all, incredibly comfortable. As in, house slippers comfortable. As much as I'd love to wear my most seductive stiletto from sunup to sundown, it's just not feasible…
Wed 10.08
This backpack looks so entirely odd at first, it almost resembles more of a small teepee than a leather bag. But Jil Sander's lean, offbeat, uncommon shape actually makes perfect sense. Think about it: what do you put at the very top of a backpack? Nothing.
Tue 10.07
With Commes des Garçons, Adidas, Louis Vuitton, and Uniqlo collaborations under his belt, Pharrell Williams is certainly no stranger to fashion, but there's something about a modern icon teaming up with a traditional brand like Moynat that has me excited.
Tue 10.07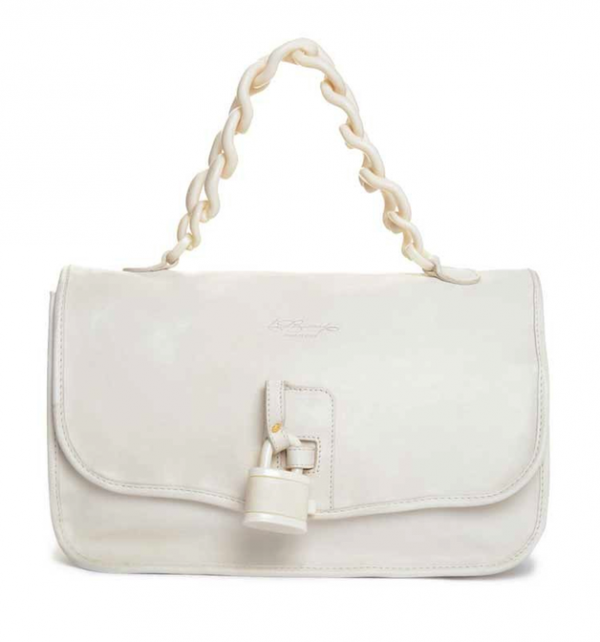 Designer Diana Broussard started off in jewels, and as you might have guessed, she's known for her exaggerated chains and padlock-topped necklaces. She spoke to us about this particular new bag style, along with the other verticals she is set to launch soon (including a perfume and soaps)…
Mon 10.06
How good are these bags? We already know master of whimsy Charlotte Olympia can execute evening kitsch to perfection, but finding out she can do bigger bags equally well makes her my new hero.
Mon 10.06
If you're only buying one evening clutch for the season, let this be it. With a book-like gusset, you get the structure of a perfected minaudière but the overall feel is much more casual, allowing you to dress it however you wish and need.
Fri 10.03
When you're craving the high that comes with buying a new bag, the frugal approach is best. It's Friday. You've had a long week and you want to reward yourself! If you reward yourself every week, though, the tab will reach crazy heights in no time. This on-trend black and white polka dot printed bag is just the right fix.
Fri 10.03
It's been a while since I've found myself drawn to a slouchy, effortless tote. The kind you can – and undoubtedly will – use to death, and then will continue to use because once it's all worn in, it suddenly has a whole new look. But here I am again, and this time it's Linea Pelle's frugal find that has demanded my attention.