Author Archive
Wed 08.13
How do I love thee? Let me count the ways…I fell hard and fast for this pet the moment I walked into the Fendi boutique at Crystals in Las Vegas (aka the most opulent mall anywhere – and no, that's not an oxymoron), where a replica of Rome's Trevi Fountain greets you.
Wed 08.13
A bag like this is the epitome of elegant, refined cool. No surprise it's brought to us by the boys at Proenza Schouler. Likely named as a playful nod to famed poet T.S. Eliot, the soft fold-over PS Eliot clutch is quintessential Jack and Lazaro, just all grown up.
Tue 08.12
I love spas. I will travel to the ends of the earth for a good spa, so imagine how excited I was to find one of the best in my backyard! The SLS Hotel in Beverly Hills has always been a favorite spot for dinner and drinks. The Philippe Stark design excites the senses like no other. But it was only recently that I visited their spa…
Tue 08.12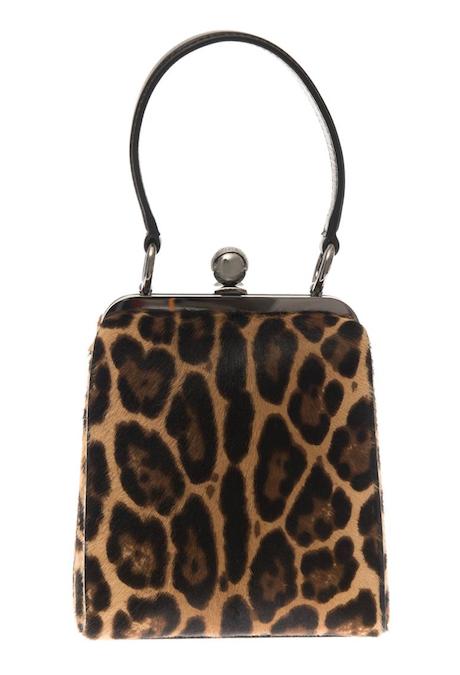 This is just what you need for the fall season: a small (but not too petite) top-handle box that is equal parts adorable, chic, and sophisticated, all wrapped up into one neat package.
Mon 08.11
Circles, squares, pentagons, hexagons…there's a shape to flatter every face in Miu Miu's lighthearted sunglasses collection.
Mon 08.11
Disclaimer: I love Carven everything. Regardless, their bags have always lagged rather far behind the killer ready-to-wear and even the shoes for me. Until now. The Malher has piqued my interest, particularly in part to its great price point.
Fri 08.08
Adidas and Stella McCartney may call this a yoga bag, but really it's a gym/baby/carry-on/laptop bag! Yeah, I can see why they trimmed down the name…
Fri 08.08
Don't fix what's not broken, right? The ID-bracelet motif is still working for Maison Martin Margiela, and I'm continuously fascinated by their creative iterations.
Thu 08.07
It's been years since I've needed to shop for a new car seat, but when I saw all of the innovative features on Cybex's latest model – the Aton Q – I knew I needed to research and share.