Author Archive
Fri 12.19
The fact that Spanish label Loewe is now being sold at cult-favorite and kooky-collaboration mecca Opening Ceremony says a lot. The lush leather brand has come a long way in the last few years. Now that Stuart Vevers has moved on to Coach and young Brit Jonathan Anderson is in, with his first collection for the house now hitting stores, it represents an even more contemporary era for them.
Thu 12.18
Not sure what to get the Zooey Deschanel in your life? Whimsy-infused clutches make cute gifts for girls with the personalities to match, and some are even marked down right now (no real surprise there)! On the other hand, there are bags that require investments so steep they take the fun out of it…
Tue 12.16
If there is one thing you simply must have for the holiday season, it's sparkly, glittery shoes to show off your festive spirit. It's amazing what a gorgeous pair of heels can do for your psyche during the season of extreme ups and downs (your weight included!), so when it comes to investing, a fresh favorite pair of shoes is your best bet.
Tue 12.16
If there is one topic that fascinates me more than bags and fashion, it's cosmology. Based on the Greek word for "world," it's the study of the beginning (and end) of the universe, and it intrigues me to no end. So when you add two of my favorite things together, you've got something that really has my attention!
Mon 12.15
Valentine's Day must be coming early this year. How else can you explain the sudden influx of bags that are wearing the symbol of love loud and proud? Cute and quintessential, hearts never go out of style, and they will just about always make you happy.
Mon 12.15
If one of your New Year's resolutions is to get organized, then start 2015 off with a bag! We're giving away this beautiful Narciso Rodriguez medium Claire Zip tote, colorblocked in holiday-friendly red and slate black.
Fri 12.12
Do you ever feel like you're being watched? Maybe it's because there are suddenly too many bags to count out there with eyes of their own! From the subtle and sophisticated to the unapologetically campy, I've narrowed it down to just five gaze-worthy bags. But even with five, I can promise you'll still get an eyeful.
Thu 12.11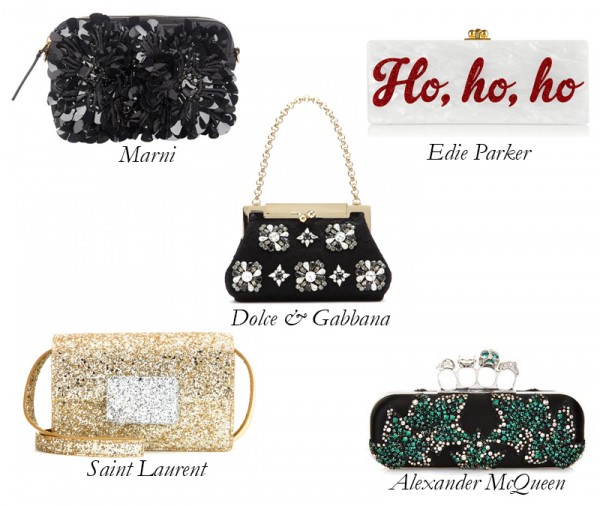 Maybe it's just the holiday spirit taking over my senses, but suddenly I'm seeing a whole brigade of bags that could double as festive decorations for your Christmas tree. From clusters of beads and jewels to fanciful adornments to glitter galore to in-your-face lettering, forget the strung bright lights…
Thu 12.11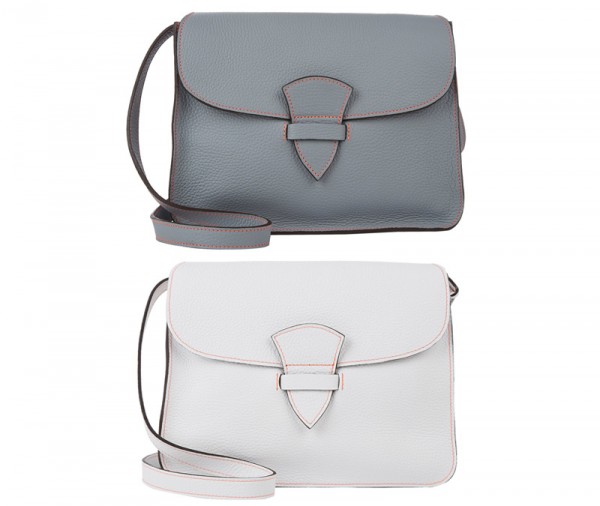 I am absolutely in love with this brand for their no-nonsense designs, which designer Carole Thomas expertly complements with electrifying neon stitching. Handcrafted in the Loire Valley (Carole designs her pieces in a studio at the foot of the Eiffel Tower!), this line is a study in juxtaposition.