Author Archive
Sometimes you've just got to simplify your life, and it all starts with the wallet. Take a close look at what you have in your giant continental wallet, and you will find useless receipts, business cards from people you can't even remember meeting, club cards for random stores, and way too many coins.
I like red wine and I'm addicted to coffee, so regular teeth whitening is a must for me. Unfortunately, I have super sensitive teeth, making the process painful and almost unbearable. Still, it's worth suffering through for vanity.
Python and the pool don't go well together (water damage!) – until now. Eternal innovator Devi Kroell's brilliant design showcases the beauty of snakeskin while keeping it safely sealed away from water, whether you're at the pool, beach, or bar.
Forget beat-up flannels. This isn't the grunge plaid of the '90s we've become so re-familiarized with in recent seasons. Checkered lines have taken a polished turn, so think only chic and elevated for the new season.
Move over, holy kale…the best vegetable for health, nutrition, detox, and glowing skin is the dandelion green. The biggest benefit of this overlooked leafy green is that it cleans the liver.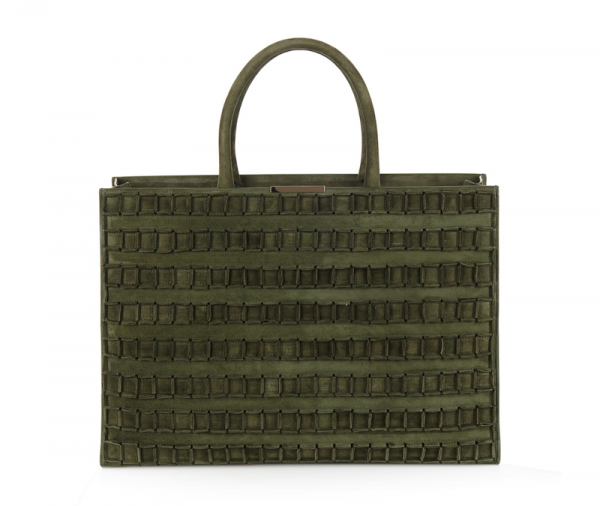 There is something immediately beguiling about this tote. Sure, it's the multi-dimensional, tile-like texture. But it's not that simple. It's evident that Tomasini Paris has drawn inspiration from the architecture and style of the excess-loving '80s.
Is your closet jam-packed with nothing but black and tan bags? They may be "practical," but such a restrained color palette feels dull and trite after awhile. Don't fear a bright bag! They can bring more versatility to your wardrobe than you can imagine
We all want to take that trip of cultural immersion in which you walk the entire city, visiting museums, churches, temples, and landmarks, peacefully drinking rosé at quaint cafes, etc. But if you have your kids with you, none of these activities are interesting to them, and without even trying, they will ruin all of them.
When I'm feeling a little bloated and not interested in wearing the sexiest dress, I look to my bag to do all the work. Make the statement, turn some heads, and announce yep, you don't have to wear a knockout, skin-hugging cocktail dress to knock 'em dead.