Author Archive
A little fringe is fun and on-trend. But not all fringe is created equal, and these fringe bags rival Animal the Muppet in their levels of crazy moppy-ness. But hey, maybe you like that kind of look. And maybe you've got a little bit of Animal in you yourself!
A lot of people, myself included, love a Stella McCartney crossbody bag just because it is guaranteed to be so easy. You don't have to worry about messing it up, since it's not genuine skin, and the Falabella's trademark chain detail dresses things up, even when you're not.
I appreciate a great animal print just as much as I appreciate a good frugal find, so when you put two of my favorite things together, you can imagine my excitement. You should be psyched, too!
We've been brushing our hair all our lives…but have we been doing it the right way? Minimizing time spent getting ready is a goal we all have, but quickly brushing out the tangles is the bare minimum you can do for your locks.
We designed the Emmy with our good friend Emmy Rossum in mind. She is so sweet and talented but also full of spunk and style. Naturally, her namesake bag has many of the same qualities. Made for the girl who innately knows how to put herself together…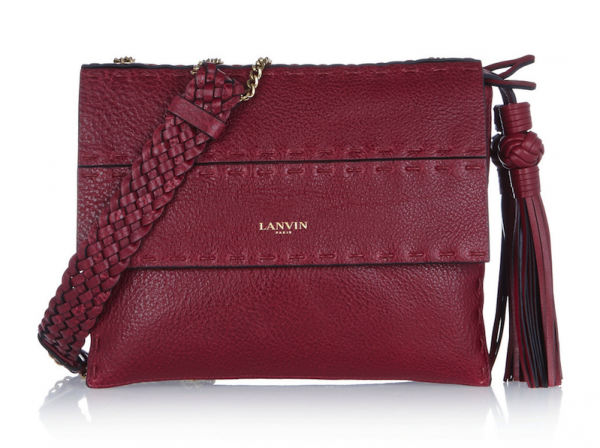 If there's any brand that can give me a craving for something sweet, so to speak, it's Lanvin. There's nothing saccharine about this Sugar; it's all real and ready to go.
Some moments and moods call for a bag with just a little more personality than most. Then again, you don't usually want to wear one that overwhelms the rest of your look. Enter Tory Burch's newest mini bag.
I have every single kitchen appliance and gadget, and I've found that some of the ones you wouldn't think to get are the ones that make all the difference in the world. Here are my top five that I simply can't live without right now – and you won't be able to either once you know about them!