Author Archive
Thu 08.07
It's been years since I've needed to shop for a new car seat, but when I saw all of the innovative features on Cybex's latest model – the Aton Q – I knew I needed to research and share.
Thu 08.07
I knew it was only a matter of time until my girl Jill Haber was going to wow and woo me again, but here is something unexpected…
Wed 08.06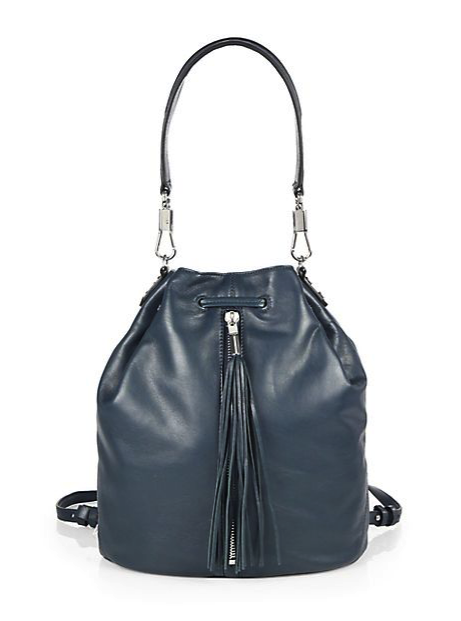 This is one of those special few designs that actually functions as advertised – as a backpack that converts into a handbag. Essentially, the shape is a bucket, so why not also use the Cynnie Sling as that? It's the trend of the moment, and will continue to be chic, even once Mansur Gavriel's supply is able to keep up with the demand.
Wed 08.06
When the time comes to buy new wardrobes for your tots, you want to look for unique pieces that will show off their one-of-a-kind personalities…
Wed 08.06
Trust me: Despite what you might think upon first impression, you won't have a problem resisting the urge to keep this on display on one of your shelves, instead of taking it out to show off.
Tue 08.05
It looks like my obsession with printed pants will get to run wild for yet another season! After a summer of perfectly pruned florals, I'm happy to see something a little rougher around the edges…
Tue 08.05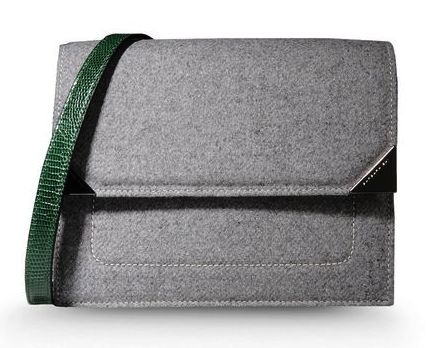 One word for Fall 2014: Felt. Well, let me put it this way. Céline is already doing it, so as if that doesn't solidify the trend, I'll reiterate: Barbara Bui has incorporated the once-humble fabric into an elevated level of perfection.
Mon 08.04
With MICHAEL Michael Kors becoming so ubiquitous (look around the mall or TSA line, and see how many you can spot), it has definitely chipped away at the luxury of the Michael Kors Collection. So be it, thinks Michael, as he checks the balance of his bank account. But I call it like I see it, and this is a great bag.
Mon 08.04
You wouldn't think of canvas and oversized crystals as an equation for a chic sandal, but it's not the first time Riccardo Tisci has worked shoe miracles (Making the Birkenstock pretty? No easy task!).