Author Archive
Thu 09.25
When it comes to sexy with a dash of athleticism, nothing beats neoprene. Every season we see more and more of the flexible fabric, on both dresses that mold flawlessly to your body and shoes that, as Balenciaga points out, fit like a glove.
Thu 09.25
This season, Mary Katrantzou has spring-boarded from her collaboration with Longchamp, which reaped a collection of brightly printed bags (think patterns featuring hot air balloons and Southeast Asian temples), to a full-fledged line of her own. The results are as astoundingly good as her trademark elaborate, highly technical prints.
Wed 09.24
Red is the color of love, sex, and fire; to sum it up in one word – passion! Wield this power wisely as we head into fall by painting your wardrobe with the richest of scarlet hues. It's the season's chicest shade. Usually, I try to mix it up, but I'll go so far as to say that I'd wear red from head to toe. Why not?
Wed 09.24
I had such a fun time today shopping for jewels and lunching with longtime girlfriends, along with a few new ones. I need these kinds of days; we all need these days, when we keep things light, let out steam about our husbands and kids, and get just plain silly.
Tue 09.23
It's almost time to start bundling up! Are you ready?
Tue 09.23
Lately, NET-A-PORTER's top-notch buyers have been amassing and curating their favorite uncommon brands and unexpected items from around the globe, a.k.a. the Finds collection, and this clutch from Hong Kong-based brand MATTER MATTERS is a prime example.
Mon 09.22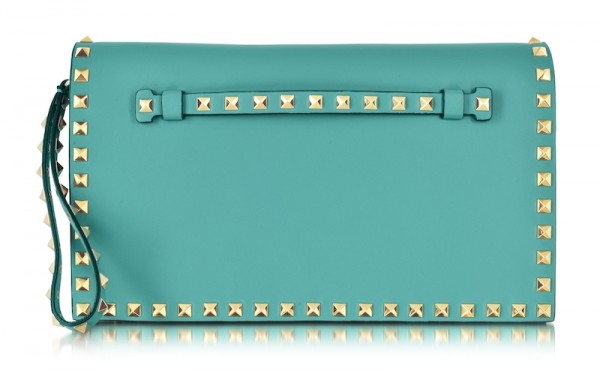 We've been ringing in autumn all month long with giveaway after giveaway from Forzieri, but today is the first official day of fall and in honor of the equinox, we're finishing off the series with a bang – courtesy of Valentino Rockstuds!
Mon 09.22
Love! This is an Alexander Wang bag I can get behind wholeheartedly: sophisticated, cool, functional, and gimmick-free. A gorgeous toned-down tote to carry every day? I'm all in.
Fri 09.19
This Puma collaboration is crazy – as in, crazy good. When you think of the darkly romantic designs of McQueen, sneakers are certainly not the first pieces that come to mind, but with the runway sneaker boom in full swing, it's not altogether surprising.