Author Archive
While I've had my summer wedges and flat sandals picked out for some time now, I've been in need of a special heel that goes above and beyond chic, offering a unique element that brings excitement to any look I build around it.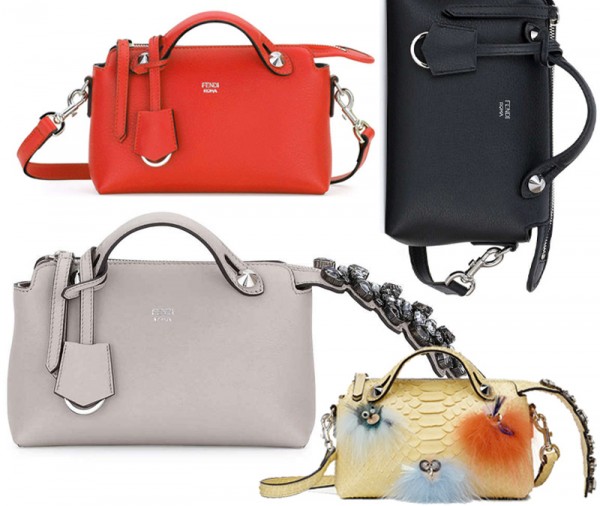 The mini and micro bag influx has become ubiquitous, but I've just found a favorite. Nothing is cuter than Fendi's By the Way micro satchel, a scaled-down version of one of their classics. This thing is so cute I can't handle it.
People may be excitedly unpacking all things short and sweet from their closets, but I'm just not ready to give up my jumpsuits for summer. I love these.
I am loving the current vest trend so much, I've compiled a top five list with a vest for every lifestyle and/or occasion. The latest aren't cropped waistcoats. They are long, lean, and have at least one major detail that makes them feel special.
What a magnificently ingenious bag! I love it when Maison Martin Margiela shows the simpler side to their aesthetic and applies their kooky creativity to function with a real purpose.
As the closing of Marc by Marc Jacobs looms, Luella Bartley and Katie Hillier (the duo who have been in charge of the brand – and its attention-grabbing revival – for the past three seasons) are still sending out with some really great bags.
My love of small bags continues: I am insane over this mini Jimmy Choo messenger. It seriously has to be mine this very minute. Needless to say, this is a truly emotional buy, one I'm content to make with little to no thought.
Get ready for Memorial Day with these perfectly summery Rag and Bone sale pieces! The Enfield ($370, from $525) may be the brand's most recognizable bag style, but the hobo is my favorite shape.
Here's something you don't see all too often: a vintage-inspired riff on '30s Art Deco style that's been revamped for the modern woman. Myriam Schaefer has done it with the James.