Author Archive
Mon 03.24
While flowers may not be in bloom everywhere just yet, they certainly are on shoes! I've already starting shopping floral appliqué bags, but I'm sticking with prints for my footwear. From barely-there blooms to abstract flourishes reminiscent of Monet paintings to clear-cut florals, there's a look available in any style, for any occasion.
Mon 03.24
Ilse Valfré is a Mexican artist promoting some serious girl power. Through her incredible art, she makes having a healthy attitude about being a girl part of your daily routine – namely because her messages are scrawled out on a number of cheeky accessories you can carry with you all the time. Female empowerment has never looked cuter! Accessories available at Valfré.
Fri 03.21
Maison Martin Margiela loves to fool our eyes and toy with our notions of what things should traditionally be, and here's an instance where they've been highly successful on both fronts. This super-adorable wristlet clutch is shaped like a soft sunglasses case, a silhouette you rarely – if ever – see in actual bag form.
Fri 03.21
I did some early spring cleaning to purge my closet, even going so far as to bring in an "organizational expert" (from Blue Print Your Space – but more on that later!). It's much easier to throw things out when you have someone to validate that they really should be tossed if I know I'm never going to wear them again.
Fri 03.21
One of my favorite summertime buys is the espadrille, and well-priced, completely adorable Castañer is a staple in my closet. The quality is mid-range, which is all you need in this kind of shoe. They tend to get a little roughed up on beachy vacations anyway. These look great and can be lived in without guilt.
Fri 03.21
This Clarins Instant Light radiance boosting complexion base is my new beauty obsession. It's the secret to perfect skin packaged up in a nice, little tube! The company's spring collection is all about natural radiance, meaning it's heavy on products that pull light from your environment to create glowing skin.
Thu 03.20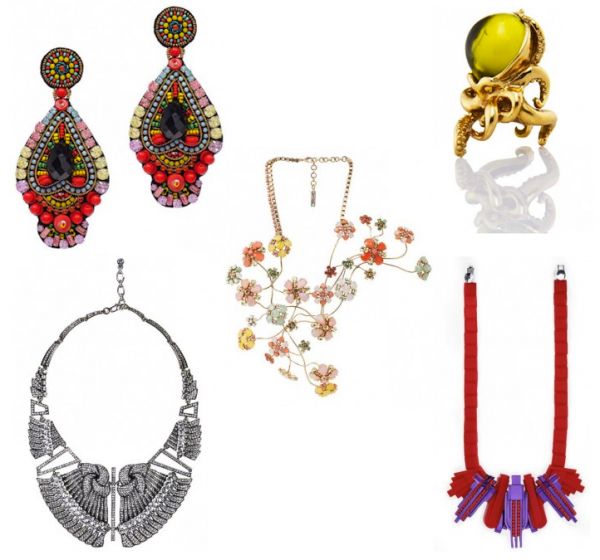 Every season, you should buy a few key pieces that will be your new statement jewels. For me, there's no other place to look than Paire.US. The online boutique carries runway pieces that you cannot find anywhere else – and trust me when I make that statement, I mean it. Once you've acquired your major jewels, you can gradually fill in the blanks with other fun pieces that aren't so striking.
Thu 03.20
Wow! It's love at first sight! And J. Mendel has given us so much to love in a single, slim clutch. From the distinctly simple shape to the naturally textural snakeskin flap, the Melodie is chic and luxurious to the max.