Author Archive
Frown lines, forehead furrows, and lines around the eyes are due to the repetitive folding of the skin from facial expressions. The more you move the muscles, the more quickly lines and wrinkles will form.
READ MORE >
As an esthetician working with skin hands-on for 25 years, I know there is more than just dry, normal and oily when it comes to skin types. But how do you go about determining your skin type?
READ MORE >
In the midst of summer, travel plans are in full swing for many. Hopefully, you know that even when you're on vacation, it's important to keep up with your skin care routine.
READ MORE >
Celebrity esthetician Renee Rouleau shares which celebrity skincare tips are myths and which are the real deal!
READ MORE >
Have you started an anti-aging skin care regime too young? Celebrity esthetician Renée Rouleau explains why you might want to hold off, and what preventative measures you can take in the meantime.
READ MORE >
Is the Polar Vortex causing you to have seriously dry skin? Celebrity esthetician Renée Rouleau has some tips to help you power through!
READ MORE >
Skin care expert Renée Rouleau helps us slow down the aging process with a few key tips!
READ MORE >
Taking a trip to the dermatologist soon? Check out which questions skin care guru Renée Rouleau thinks you should come prepared with!
READ MORE >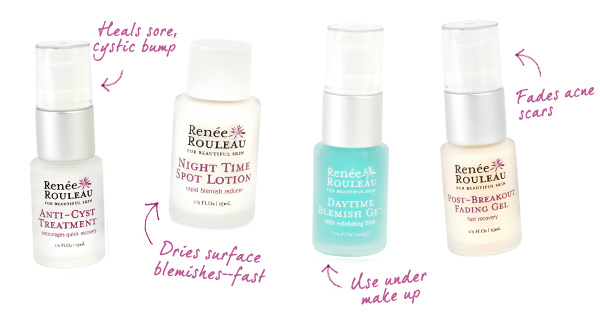 I'll start by saying…I know firsthand what picking is all about. I myself am a former picker—I admit it. I've always said that I went into this profession so I could do what I love—picking! And I justified my own problem by saying, "I'm licensed. I know what I'm doing."
READ MORE >