Author Archive
Thu 04.17
I'm completely matcha obsessed. It was such a dream to be able to have it all day, everyday and with everything when I was in Japan. Aside from having the tea in restaurants and tea shops I had matcha Oreos, matcha chocolate, matcha ice cream, matcha pastries, literally matcha EVERYTHING!
Wed 04.16
I'm awful about cleaning my brushes, which when you think about it is disgusting. I mean I use them all over my face! It's not even laziness that has kept me from properly washing them. It's that every time I have given them a deep cleanse they never seem to go back to quite their previous selves. Leave it to Sephora to come up with an answer.
Tue 04.15
Last year when I went to Thailand my friend Zoe (who works at the Plaza Athenee where there is a Valmont Spa), she could not stop talking my ear off about how great Valmont is. She said it would change my skin and that she swears by their facials (Plaza Athenee uses only Valmont products for their facials and I'm going to finally get one their next month!).
Mon 04.14
Don't get me wrong – sulfur and salicylic acid are miracle workers for treating acne, as is glycolic acid since exfoliating is key to preventing breakouts. But nothing has proven as effective as benzoyl peroxide when it comes to treating my own breakouts.
Thu 04.10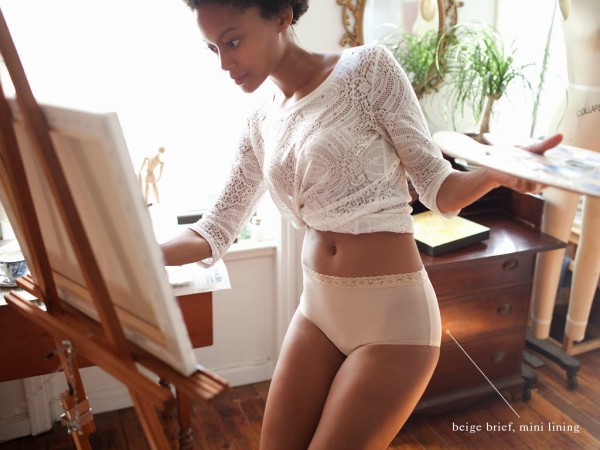 Dear Kate is a new lingerie line founded by 25-year-old Julie Sygiel, a chemical engineering grad, that promises to rid us of, among other things, that super embarrassing crotch sweat!
Tue 04.08
I've been traveling a ton lately – Puerto Rico, South Beach, London, Tokyo. It's so important for me to have multi-duty products on hand (you think NYC TSA is annoying…they are nothing compared to some of the other ones!). It's also not a secret that airplanes zap your skin's moisture so having a product like AERIN Beauty Rose Balm ($58) is imperative.
Fri 04.04
Let's get one thing out of the way…there is NO cream that is going to make your arms skinnier. Trust me, if there was such a magic potion it would be all over the news. That doesn't mean it's hopeless, however! In addition to diet and exercise, there are body products that can help enhance your physique like Bliss' fatgirlslim armcandy (at Bliss for $38).
Thu 04.03
For anyone on a budget looking for beauty products to skimp on, the first thing to do is stop buying expensive body wash because drugstore ones are great. Hands down the best, in my opinion, has always been Dove. Their line of moisturizing washes don't have a thick detergent-like lather, but rather a smooth and soft one and, just like its name indicates, the formulation is moisturizing.
Wed 04.02
Anglo-Russian brand Rouge Bunny Rouge recently launched stateside, and I had the chance to play around with some of their products. Initially I was intrigued because it's a Moscow-based brand, and well….I've never, that I'm aware of, come across a luxury makeup brand from there.