Author Archive
Thu 12.05
With a name like The Gnarly Whale you know this brand has to be eco-friendly and vegan…am I right!? And I don't mean that in a bad way…am totally loving the name and the fact that the brand focuses on using as few ingredients as possible in their all-natural bath and body line-up.
Tue 12.03
Girl got style! I had the chance to see supermodel Alessandra Ambrosio up close backstage at the Victoria's Secret taping a few weeks ago and wow…legs for days!! But what really caught my eye was how effortlessly she carried herself. You can see it in the above image where she looks casual, but undeniably sexy AT THE AIRPORT!
Wed 11.27
Retailers are now slowly starting to release their limited edition holiday gift sets and if past years are any indication, the good ones will sell out before the holidays. Whether you have a million people to shop for or whether you plan to splurge on no one but yourself, head to your nearest Sephora, Nordstrom, Neiman Marcus, etc. now!
Tue 11.26
File this gift set under "things that make me wish I celebrated Christmas." How cute is this!!! Not only is it an amazing deal at $58 ($100 value), it's an awesome gift – or treat for yourself. Ciaté Mini Mani Month Set has 21 days worth of polishes…
Fri 11.22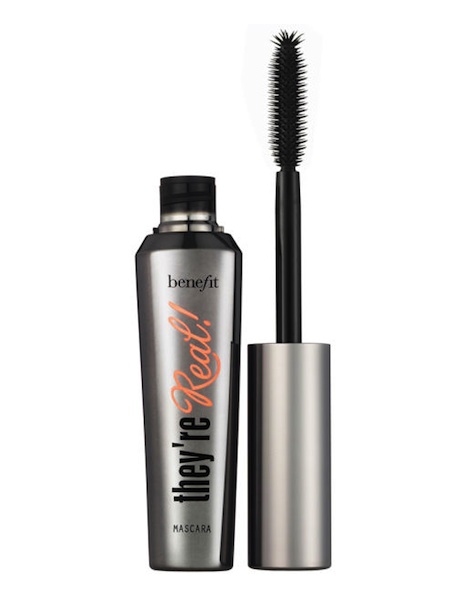 Nothing goes on as smooth as Tom Ford or Chantecaille's mascaras, but they're not the most budget friendly at 40-plus dollars. Dior, Lancôme, Estée Lauder also all make great ones, but for $23 I think Benefit's They're Real! mascaraicon is one of the best buys for a clump free, yet lush application.
Thu 11.21
Every three months I get my highlights touched up and I feel like each time I get progressively blonder, which I'm happy with! BUT now my poor brows are starting to feel left out! Enter tinting.