Author Archive
Tue 01.06
Cold weather always make me want to sit home and hibernate with cookies in front of the TV – and I know I'm not the only one! With that in mind I asked Be Well Health Coach Katrine Van Wyk to share with us her top tips for fighting off sugar cravings. Time to stock up on sauerkraut…
Fri 01.02
I love hosting people at my apartment. My thing is having themed food parties. I've done Momofuku, Pure Food and Wine (i.e. raw vegan theme), and most recently Jew food-themed. The problem is while I love to host, I don't love to cook.
Thu 01.01
Lots of traveling, a hectic schedule, and a mother who does a lot of cooking and lives across the street has pretty much made me give up on using my Vitamix these last few months. That all changed however when my friend, currently a student at Columbia Business School, introduced me to Daily Harvest…
Tue 12.30
New York-based life and recovery coach (and former model) Natasha Silver Bell works with clients on a daily basis to help them lead more fulfilling lives, so, because the New Year can be filled with anxiety, we turned to her for her top five tips for ushering in a happy new year. Here's what she shared with us!
Wed 12.24
The key to a longlasting manicure is all in the top coat and manicurists often recommend re-applying your top coat every other day to lengthen the wear of your manicure. Often however I find that my nails will start to chip shortly after re-applying my top coat because the polish gets too thick…
Tue 12.23
The Manduka PRO Yoga Mat has long been considered the Bentley of yoga mats. At $100-plus, it might seem steep, but that price comes with a lifetime guarantee.
Fri 12.19
Who doesn't find themselves with leftovers come the holiday season? Don't throw them out! We turned to two chefs for their favorite holiday leftover recipe ideas!
Thu 12.18
I'm spending more and more of my time traveling so I'm all over the holiday gift sets, which tend to not only be packed with travel sized products, but more often than not are bundled in value sets.
Wed 12.17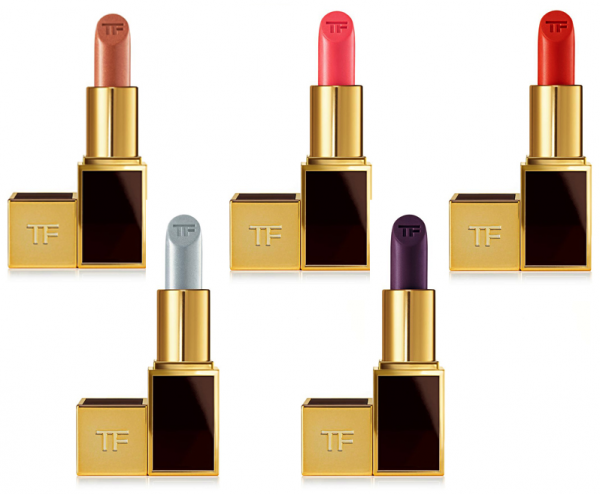 I love clutch-size anything given the always-overstuffed status of my bags, but don't love toting around sample size products. Leave it Tom Ford to design something miniature and totally luxe that doesn't look flimsily sample size.