Author Archive
Thu 04.03
For anyone on a budget looking for beauty products to skimp on, the first thing to do is stop buying expensive body wash because drugstore ones are great. Hands down the best, in my opinion, has always been Dove. Their line of moisturizing washes don't have a thick detergent-like lather, but rather a smooth and soft one and, just like its name indicates, the formulation is moisturizing.
Wed 04.02
Anglo-Russian brand Rouge Bunny Rouge recently launched stateside, and I had the chance to play around with some of their products. Initially I was intrigued because it's a Moscow-based brand, and well….I've never, that I'm aware of, come across a luxury makeup brand from there.
Thu 03.27
When Gwyneth Paltrow and Tracy Anderson speak…I listen. Say what you may but if it weren't for Anderson there's no way dance cardio would be the craze it is today, and does anyone else credit Paltrow for their Organic Avenue discovery?
Wed 03.26
I've been collecting bras since my teenage years. I think it's because my boobs have always been small. If I wasn't wearing a cool bra, why bother wearing one at all? I have amassed hundreds of them – from Dolce & Gabbana and Moschino, to La Perla and Agent Provocateur, and I have them in countless patterns, colors, materials…and sizes.
Wed 03.26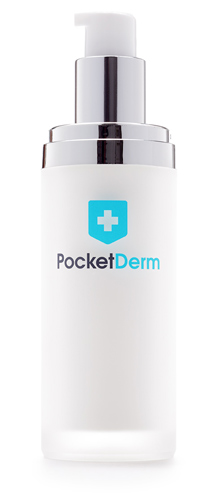 PocketDerm is a new service launching at the end of the month to help men and women with no access to a dermatologist – whether because of money, time, or geographical constraints – to connect with a dermatologist so that they can get help when it comes to treating their acne.
Tue 03.25
Tom Ford has just launched eight new limited edition lipsticks for spring, and they come packaged in his original white and gold cases. So psyched these are back!! Especially now that the warmer weather is coming…how chic to pull out one of these lipsticks from your purse? The collection of lip shades is called Lip Color Sheer and retails for $49 each.
Thu 03.20
Comme des Garçons x Stephen Jones have just launched their second fragrance in six years. Available at the Trading Museum Comme des Garçons (54 Rue du Faubourg Saint-Honoré in Paris – there is currently an exhibition of Stephen Jones hats), and at Dover Street Market for $165, it fittingly comes in hat box-shaped packaging stuffed with white netting.
Wed 03.19
Here's a pairing that would have likely never happened were Olivier Theyskens still at the helm of Nina Ricci (I so miss him there!). The brand has collaborated with Ladurée for a new scent, La Tentation de Nina. Well, it could have happened with Theyskens, but I feel like it would have resulted in a caviar macaron-inspired perfume or something!
Thu 03.13
There are countless face creams that fight dark spots, but I rarely see any body creams that fight them. I love all Yes to products; I've tried dozens of them and have yet to come across one that isn't effective, so I was intrigued by Yes to Grapefruit spot correcting body cream.