Author Archive
Thu 08.14
Way back when I had no concept of what a calorie was I used to DRINK Vermont Maple Syrup…like straight out of the bottle. Tina was a little more sophisticated than I was…she would mix maple syrup with snow, which is kind of, sort of what the new trend to hit retail shelves in the U.S. is – maple water.
Wed 08.13
In terms of harmless but aggravating beauty annoyances that most women have to deal with on a regular basis, ingrowns, after breakouts, are pretty much on top. I have yet to find a magical cure, but regular exfoliation does help as do soothing products like Shaveworks' The Cool Fix Targeted Gel Lotion.
Mon 08.11

It's hard to believe that a few years ago quinoa was an esoteric food item you could only find at a handful of health food stores. Now it's pretty much mainstream and brands are coming up with innovative ways for us to enjoy the healthful benefits. Case in point, NUWI Quinoa Snack, an all-natural, vegan, and gluten-free drinkable quinoa snack.
Fri 08.08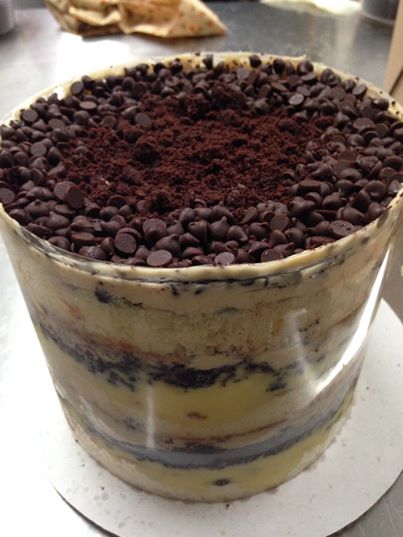 Let me tell you about the best $95 you'll ever spend by introducing you to Momofuku Milk Bar's baking classes. I don't like to bake or cook, but I do love to eat sweets. I've taken a number of classes before in the hopes of getting better in the kitchen, but I find them to be tedious. Not so with this one.
Thu 08.07
Chantecaille is like Tom Ford…it's pretty hard for the brand to do any wrong so trying anything from their line is very low risk. They recently launched a new skincare product, Rose de Mai Cream, which is infused with rose de mai, a rare (read pricey – it only blooms for three weeks in May) ingredient known for its anti-aging capabilities.
Wed 08.06
I try to cut salt out of pretty much everything. It's rare that my order at a restaurant isn't prefaced with telling the waitress I have an acute sensitivity to salt. It instantly makes me feel bloated and there are so many more healthful ways to add flavor to your food. Case in point, Outer Spice, a new brand of no salt and low salt seasoning options.
Tue 08.05
I am obsessed with everything about new beach towel brand Vertty. Everything about their product – including the packaging – is perfect. Their towel comes in nine different color options and each has a unique zigzag design, which comes packaged in a ready-to-gift triangular shaped box.
Fri 08.01
First things first, let's get one thing straight: gluten-free is NOT code word for healthy. In fact many gluten-free products have tons of added sugar, sodium, fat, and chemicals. A gluten-free cookie is still a cookie and a gluten-free piece of bread is still a piece of bread and if you're looking to shed weight, you should avoid these.
Thu 07.31
I can't imagine life pre-Vitamix at this point, but it is an investment both in monetary terms and in terms of space – especially if you live in a New York City apartment. Now the brand has launched a new product – something they rarely do – with the release of the S30 Personal Blender.