Author Archive
We all know what ingrowns look like – "unsightly" red bumps that many of us get after we wax, shave, sugar, thread, or pluck our bikini-area. As if wearing a bikini isn't stressful enough! What many people don't know is why they actually happen. They happen anytime hair grows back into the skin instead of up and out to the surface, and according to Dr. Neal Schultz, NYC dermatologist, host of DermTV.com, and creator of BeautyRx by Dr. Schultz, they're more likely to occur if you have curly or wiry hair. He also notes that just like the blemishes that pop up on our faces, picking them will make them way worse! I've never actually attempted to pick at them on my own, though there are countless Youtube videos of people doing just that (again, Dr. Schultz warns NEVER to do this), but when I wax, the lady who does it removes them for me (at least some of them…), which does help.
READ MORE >
"You know what I find pretty funny? People on juice fasts that are angry and stressed. I don't find this funny like…ha ha ha…look at those nuts! But rather funny as in Alanis Morissette's 'Isn't it Ironic…don't you think' funny…which is why I had to write RETOX," explains I.AM.YOU Studio founder and author of RETOX, Lauren Imparato. "Retox is the new detox because quite frankly, detoxing and deprivation are so over. And your body already knows why…"
READ MORE >
As someone who has struggled on and off with acne, I'm always looking for possible culprits and cures. I've written about the importance of wearing sunscreen enough that I wear it (pretty much) every day. I spend a good chunk of the year in Israel, though, and there have certainly been times when I haven't re-applied as much as necessary. I've noticed that my skin seems to look better when it's exposed to the sun, so I wondered if the rays can actually improve acne and if so, whether or not that benefit is influenced by the use of UVA/UVB protection. To find out, I turned to famed NYC dermatologist, host of DermTV.com, and creator of BeautyRx by Dr. Schultz, Dr. Neal Schultz.
READ MORE >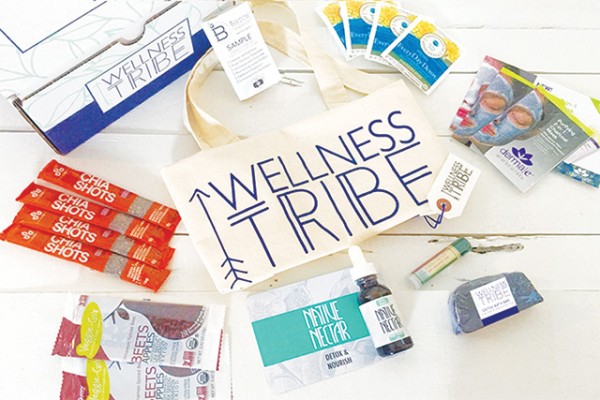 I've written about Wellness Tribe before. It's a subscription box that curates a variety of healthy products, including snacks and fitness-related items. Founder and Eastern medicine physician, Taylor J. Winn, picks all the products herself, and given that it has now been a few months since the company's launch, I thought I'd reach out to her and get the lowdown on the 10 products she thinks everyone looking to lead a more healthy life should own. It can be hard to cut through the clutter, even for someone who is wellness-obsessed, and it's annoying to waste time and money on things that don't work (or worse, leave you with extra weight and fat because you think you're eating something healthy when it's actually anything but!). With all that said, here's a look at Winn's picks…
READ MORE >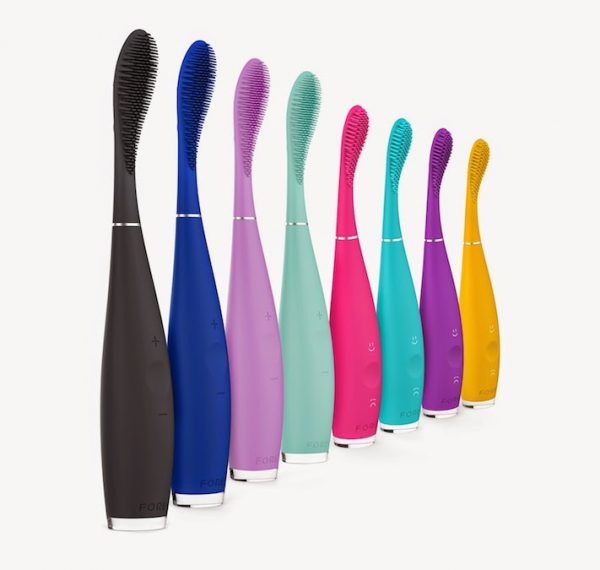 When it comes to toothbrushes, there hasn't been much innovation over time, and some may ask, why should there be? I've been using my Sonicare for about 13 years, and I haven't had a cavity since. What I have had because of it is gum recession, and here's why. When you use a toothbrush like the Sonicare, you're supposed to let the brush do all the work, meaning you should just be placing it on your teeth – not placing it and moving it back and forth like you would a manual toothbrush. I know this! I have known this for years! In fact, I've even had part of my gums replaced, and yet I still can't stop the back and forth motion. My dentist says it's a common problem amongst stressed out New Yorkers. She calls it "aggressive brushing." In any case, while I can't overstate my love for Sonicare, I was curious to try something new; so I bought the Issa Toothbrush from Foreo, which promises to not damage gums.
READ MORE >
Looking for an alternative to oatmeal, cereal, or an Americano? So were we, so we turned to some of the country's leading wellness experts and asked them to share with us their favorite to fuel for a long day. Here's a look at nine awesome recipes to make now!
READ MORE >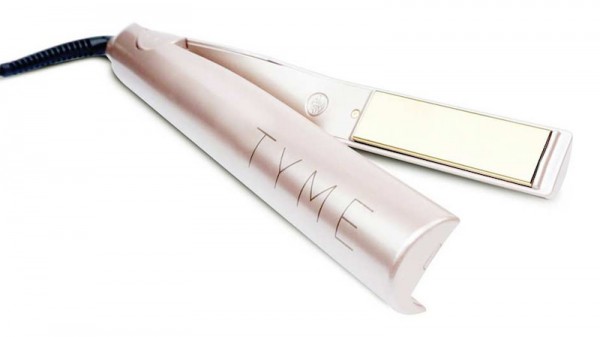 Who doesn't want to save space and money, and while we're at it…time? Two-in-one beauty products and tools are, at least in theory, great for just that. Of course, some things work better than others; think bb cream (Amazing!) vs. two-in-one shampoo and conditioner (Honestly, has anyone ever tried a good one?). This brings me to combination flat irons and curlers. I'm splitting my time between Tel Aviv and New York, so multitasking is key. I'm curious. Which ones are your favorites?
READ MORE >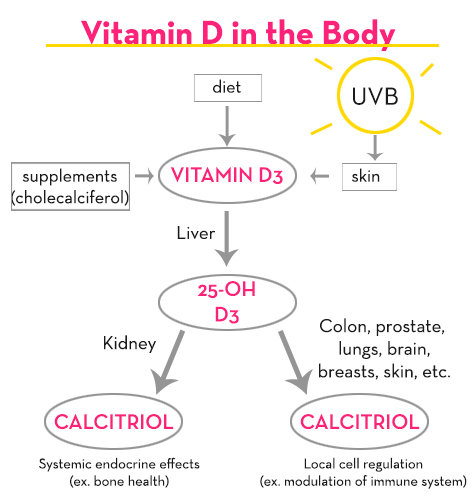 You might be reading this in the pouring rain or freezing cold, wondering whether this weather is cause for loading up on vitamin D (if you're anything like me, you haven't spent any real time in the sun in months!!). Not only is the vitamin essential for bone strength and overall immunity, but it's key for skin health (a deficiency is associated with acne). It's estimated that 1 billion people worldwide have a vitamin D deficiency. But like so many other things, the misinformation out there is mind-boggling. How much of this vitamin do we actually need? Where do we get it from? And how can we know if we're lacking? I turned to Alexandra Caspero, MA, RD, CLT, RYT, and a nutritionist at HUM (a brand that makes a curated selection of vitamins and supplements), to fill us all in.
READ MORE >
Times are changing…no longer is it uncommon for men to be as discerning when it comes to their beauty regimen as women are. In fact, my father is MORE of a Beauty Snob than my mother, and I have countless male friends who regularly pamper themselves with spa treatments, manicures, and an assortment of beauty products. There is still, however, a lot of misinformation out there…
READ MORE >