Author Archive
While Moov Now may only be around $80, it packs a lot of punch. It does the same sleep and step-tracking your Apple Watch, Jawbone, and Fitbit will do, and then it goes one step further by offering real-time coaching designed not only to improve performance but to prevent injury. Moov Now works for running, cycling, boxing, swimming, and weight training. For example, if you're running and you're hitting the ground with too much impact, you'll get an alert (yay for your knees!). Or if you're about to hit your steepest hill yet, you'll be alerted of that as well, so you can mentally and physically prepare. The fact that the device can work in and out of the water is also impressive; all the more given the frugal price point…
Featured Items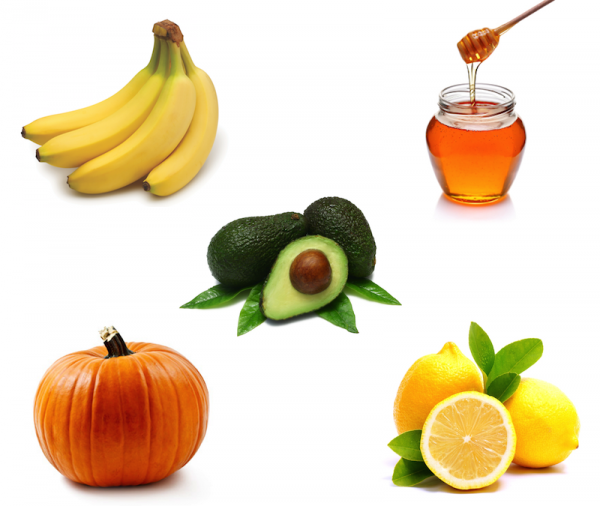 As someone who has very pale and sensitive skin, I would never go crazy with a DIY face mask. I stick with tried-and-true, natural ingredients like coconut oil (a great skin softener…side note: you can also use it to remove eye makeup!), egg (this helps fight sagging skin), honey (it has antibacterial properties, making it a good acne fighter), lemon juice (a natural astringent), and avocado (this boosts moisture). Come fall, pumpkin is also worth adding into the mix since it's full of antioxidants and vitamins that help prevent wrinkles. Not only are these masks quick to whip up – and odds are they won't even entail a trip to the supermarket – but they're cheap and free of synthetic ingredients and chemicals. A simple face mask is likely to be less irritating than most commercial products. Here's a look at some easy recipes to try now!
With little to no regulation in this country, many big food companies label their products as "healthy" and "natural," leading people to think what they're consuming is healthy when it's anything but. Remember, if it sounds too good to be true, it probably is! Just because your Oreo-like cookie is organic doesn't make it a health food. To find out more, I turned to senior registered dietitian at Selvera Wellness, Amanda Foti, and asked her to bust what she considers to be the most common healthy food myths.
Let's get one thing out of the way – all those polish brands that promise "gel effect" without the use of an actual light are BS. "Gel effect" is just the new marketing term for "long-lasting" or "high shine," and from my experience, the result tend to be a clunky mess. In Bag Snob Tina's words, "If you want your polish to feel like glue for a few hours before finally drying, try it. Once gel effect dries, it takes all of 24 hours before peeling off in giant pieces. Granted, it doesn't chip like regular formulas and will last longer if it doesn't come off first, but with polish, there's still nothing like the real thing."
If you ask me, unless you're a millionaire, there's nothing quite as gratifying as the gift of money (or an Intermix gift card…there is no such thing as too many ALC dresses in my book!), but I realize that's usually not appropriate and most people like giving more personal presents to their friends and family. If you're at a loss as to something uniquely memorable to give a loved one, here's some inspiration for ideas to suit a variety of interests.
"This holiday season brings the return of classic beauty," says Master Colorist/Stylist and Pai-Shau Brand Ambassador, Rob Pizutti. "From the runways of Milan to red carpet events, I keep seeing softness, shine and touchable hair that is put into place, but never cemented in place." Key points this festive party season, he claims, are luster, styles that keep your locks off your face, and playful hair that moves (perfection is boring!).
Athletic Propulsion Labs founders Adam and Ryan Goldston give us the exclusive on how they stay in shape while traveling…
Looking for holiday beauty inspo? Here it is, thanks to Jessica Alba, who appears beautifully done-up without looking overly-fussy. The key is that she went semi matchy-matchy by opting to coordinate the hue of her geometric, ruby Bavna drop earrings with a slightly-shimmering berry pout.
Featured Items
I have yet to meet a guy who doesn't complain about lipstick or gloss at one point or another. I went on the offense with the guy I'm dating now and mentioned this, and – of course – he was all, "you can wear whatever you want…you're perfect." Classic thing for a guy to say when you're in the early stages of your relationship, but the cynical side of me thinks it's only a matter of time before the tune changes!
Featured Items