Author Archive
Mon 03.10
I've been a fan of Mama Mio since they launched because they advocate beauty and fitness. They don't promise that their products are going to magically make you slender or toned, but they say that if you take care of your body and use their products you'll see results and I've always trusted them because of their honest approach.
Fri 03.07
We always hear people talking about how important it is to wear moisture-wicking tops and bottoms – and it is. I have this phobia about wearing really tight workout clothes. They make me feel like I've been stuffed in a sausage casing, so there have been plenty of workouts where I've been dressed in head-to-toe cotton…it leaves you feeling disgusting!
Thu 03.06
At this point it seems that everyone I know either has a FuelBand or a Jawbone, and so in an attempt to see what all the hype was about ,I tried out Jawbone's UP24 wristband, which tracks how you sleep, move, and eat for a few days. The rubber bracelet comes in a bunch of colors and is easy enough to blend into your wardrobe.
Wed 03.05
Here's a peek at some of the most unforgettable beauty looks that made their way onto Paris' runways.
Wed 03.05
Shea Terra Organics is a natural skin care line made with unique, indigenous ingredients from Africa. The brand hopes to support the economy of third world countries by sourcing all of their ingredients from them. Their main go-to ingredient is shea butter, one of my all-time favorites (thank you L'Occitane!), which they combine with a number of others that have been proven to help heal skin.
Tue 03.04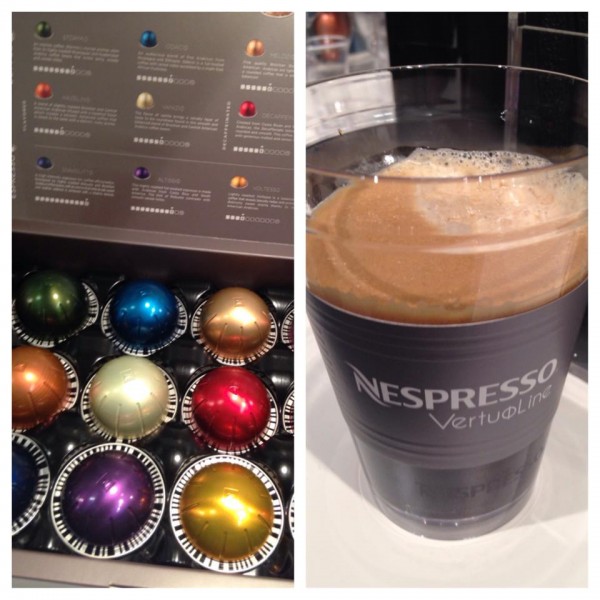 Nespresso has finally launched a machine were you can brew a large cup coffee. Unfortunately, the pods required to make this coffee do not fit into any of the Nespresso models aside from the just-launched VertuoLine.
Tue 03.04
Hands down the best makeup product I've ever tried is Clé de Peau Beauté Luminizing Face Enhancer in #12 ($95; $55 for refill). Every time I wear it people ask me about my skin.
Mon 03.03
I've been a fan of Enlightened ice cream ever since I first tasted it about six months ago. Their flavors are super low-calorie, low-fat, high in fiber, high in protein and most importantly super delicious and not filled with chemicals. Better yet, unlike its competitors, this is actually flavorful ice cream – it doesn't taste like frozen water…even my father likes it (only because I never told him it was healthy)!
Fri 02.28
Scratch & Grain is one of the cutest food related products I've seen in awhile. I'm not a big cook or baker, but I do love making fresh cookies (especially when I'm invited over to a friend's house)…except I'm usually too time-crunched to make them from scratch so I buy cookie dough.