Author Archive
Fri 10.24
I had a party at my apartment last week so I figured it was the perfect occasion to try out Cocktail Spices & Beer Sauces from Addition. I love having things on hand for the early phases of a party when people are slowly starting to trickle in and these are the perfect conversation starters…
Thu 10.23
Don't get me wrong, I'm freaking out about ebola as much as the next person, but unfortunately in addition to worrying about a rampant deadly disease we're also inching our way towards the peak of cold and flu season…
Wed 10.22
I don't even know exactly how many months ago, but at least a solid eight, I had my brows bleached. I had no idea that the odds were they would turn orange and it's been somewhat of a nightmare ever since…
Tue 10.21
Mr. Black is an Australian line, now available in the US, that makes a wide variety of garment sprays. The idea? Spray more, wash less (though when you're ready to wash, they make gentle, 100% natural cleansers!).
Mon 10.20
If ever there was tomato sauce so good you didn't even need pasta it would be Michaels of Brooklyn…like you can eat this stuff out of the jar it's so amazing.
Fri 10.17
Fendi just launched their latest fragrance, Fan di Fendi Blossom, at Milan Fashion Week where the models wore the cherry blossom-infused scent.
Thu 10.16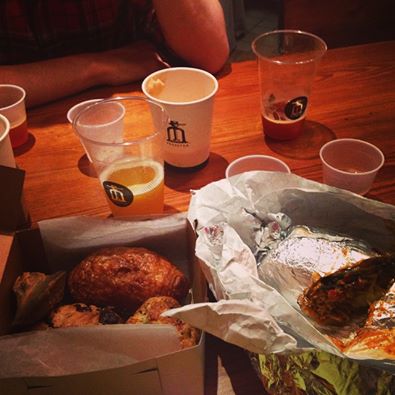 The other week, Adam, a fellow Snob-er, and I headed to Presstea where we sampled some of the best tea I've ever sipped – and I'm tea obsessed.
Wed 10.15
Someone told me the other day that I'm "so lucky" because I can eat whatever I want and not gain weight. Um, no. Actually being in shape has very little to do with luck and certainly nothing to do with eating whatever it is that you want. I work out every day and try to eat as healthfully as possible.
Tue 10.14
Brands that do customizable baked goods for birthdays, weddings, etc are a dime a dozen these days, but let me save you the hassle of scouring the internet to find the best one – it's Deelishables.