Author Archive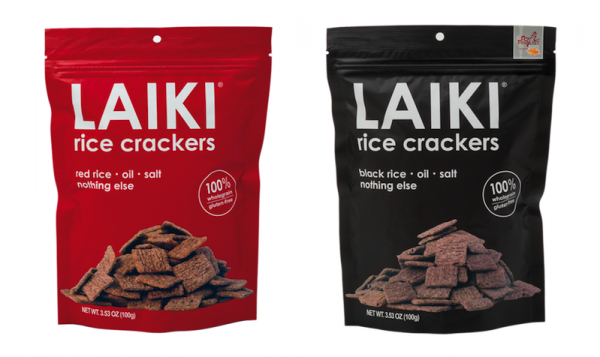 I recently got hooked on rice crackers called Laiki Crackers. They're 100% wholegrain rice crackers that are gluten-free and made with black or red rice, a little oil, a little salt and nothing else.
Brows are tough as evidenced by the fact that I live in NYC where there's a brow salon every few blocks and yet, more often than not, mine will end up a disaster – even at top salons like Oscar Blandi.
Breakouts and blemishes shouldn't be embarrassing. They happen to all of us….yet they are embarrassing!!!
Getting a facial should be more than just a massage. You want to see results – but not the kind of results that leave you with redness from extractions or breakouts. I have very sensitive skin so I no longer do extractions (one too many bad experiences).
We hear so much about 5-free polish, 3-free polish, and natural polish, but what exactly is the difference and why is it important to avoid certain chemicals? To find out the answers to these questions and more I turned to Gabrielle Ophals, Owner of Eve Salon in New York City.
I went to the Lycée Francais de New York from kindergarten through high school so a big chunk of my childhood clothing shopping took place at Bonpoint.
You might be surprised to learn that many ingredients that are beneficial in the winter can become problematic in the summer, which is why switching things up come summer is imperative.
Anyone who knows me knows that I don't like to cook. In fact, I moved into a new apartment six months ago and I still don't have a stove or oven…and I have a huge kitchen!! Thanks to the Zoku, however, I can make myself an inexpensive, healthy snack and it's not burdensome.
Nicole Winhoffer, best known as Madonna's longtime trainer, is poised to be the next big name in fitness. Currently, she can mostly be found in NYC where her downtown classes attract a loyal cult following who love her upbeat energy and sweat-inducing moves.