Author Archive
Tue 10.07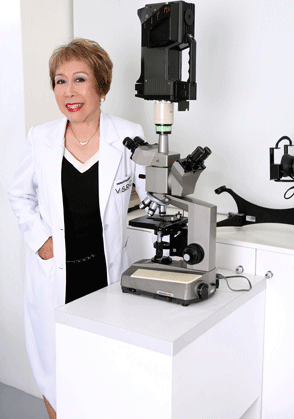 It's an unfortunate truth that many of the most common skincare ingredients can be very irritating, even to skin that isn't particularly sensitive. Worse yet you're no less likely to find some of them in luxury products than you are in drugstore ones…
Mon 10.06
I'm newly obsessed with nail art and coincidentally I was sent a few samples of WRTMLN WTR, a new line of watermelon water, at the same time that my index finger was painted to look like a watermelon. It was clearly a love affair meant to be!
Fri 10.03
I got the Lierac Magnificence Age Defense Facial at PHYTO Universe ($200 for 55 minutes) yesterday and I feel like a new person! So many layers of exfoliating, firming, and hydrating serums and creams were applied that I left the spa with bare skin that was actually beaming (seriously…my skin was glowing…).
Thu 10.02
I love Kimberly Snyder. Her blog is one of my go-to reads and she was one of the first health pros to dish the benefits of raw-vegan diets, food combining and other similar health conscious things that today seem almost commonplace. Now she has launched supplements designed to reflect her beauty detox mission.
Wed 10.01
I stopped by Chantecaille's glossy Soho headquarters a few days ago to meet with Kristen Ott, who handles the brand's public relations and Eddie Hernandez who is the brand's in-house makeup pro (that's his tattoo and arm above!).
Tue 09.30
Instinctively many of us are wary of eyelash curlers, but don't fret…they won't make you lose lashes! Make sure however to curl before applying mascara. I've used heated ones in the past but something about having heat – even though it's not enough to damage the lashes – makes me uneasy.
Mon 09.29
How's this for an oddball trend? Ear makeup! Just like New York, London, and Milan before it, the makeup looks at Paris Fashion Week have been overwhelmingly minimal this season, but one of the first unexpected trends to emerge is makeup as jewelry.
Thu 09.25
Dolce & Gabbana has gotten into the skincare game going off of their successful foray into makeup and the results are fantastic. It all starts with the completely on-brand packaging – a mix of gold and white that's at once luxe and sophisticated while being completely eye-catching (remember their leopard compact?!).
Wed 09.24
Luca Blandi, a celeb stylist at the Oscar Blandi salon who has worked with stars like Sarah Jessica Parker, Jessica Biel, Sarah Michelle Gellar, Kate Winslet and Michael J. Fox, knows a thing or two about hair.