Author Archive
Wed 12.03
I'm pretty sure Kérastase has opened a whole new product category with the launch of their Carré Lissant ($28), which are basically blotting papers for your hair. The timing couldn't be more perfect as I'm getting ready to head to Israel and would like to keep my airport experience as seamless as possible.
Tue 12.02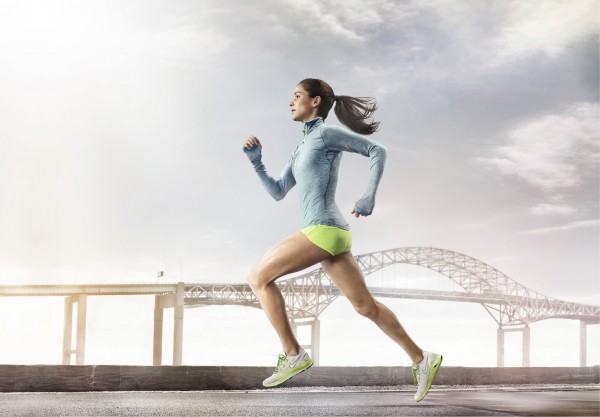 I run every day so I wasn't that excited when one of New York City's top vein specialists, Dr. Luis Navarro of the Vein Treatment Center, said that there was long thought to be a relationship between running and varicose veins.
Mon 12.01
As anyone who has ever made the choice between buying a $2.99 box of Oreos or a $7 raw-vegan, gluten-free rainbow cookie can tell you, eating healthy food that satisfies isn't always easy on a budget.
Fri 11.28
Seriously, can I please get one of these Jo Malone Frosted Cherry & Clove Deluxe Candles?? I don't even celebrate Christmas, but for this…I could make an exception!
Thu 11.27
The ELANVEDA line is inspired by Ayurveda, a 5,000-year-old Indian medicine practice focused on natural healing solutions. In keeping with that, ingredients are sourced from around the world, but all of the brand's products are made in the US and are completely free of preservatives, artificial fragrances, and synthetic materials.
Wed 11.26
Most of us inevitably put on a pound..or two…or five come the holiday season. Here's to hoping 2014 is unlike years past! To that end we asked Jenn Randazzo, MS, RD, LD, a registered dietitian who specializes in using client-centered techniques to guide people toward realistic and achievable goals and works on the Vega education […]
Thu 11.20
Organic Avenue has come a long way since its green juice and LOVE cleanse only days.
Wed 11.19
Artis makeup brushes are true game chargers. They're gorgeous, mirrored brushes with dense, lush, synthetic bristles designed specifically to resist wear, and these also have ergonomic handles; they kind of look like luxurious takes on toothbrushes. There are 10 in the collection that can be bought together for $275 or separately.
Tue 11.18
Two things have completely changed my DIY manicures. One, I've been using cuticle oil almost daily to keep me cuticles moisturized. All you do is brush a tiny bit of the oil on the base of your nails and massage it into your cuticles – you shouldn't need clipping if you do this consistently (I've been using this one from essie).