Author Archive
Wed 02.05
Escada's limited edition scents have developed a cult following and their latest, Born in Paradise ($20-75), will no doubt serve to further that tradition. Why? Because it's inspired by the piña colada. I feel like everyone has a deep relationship when it comes to the piña colada. I can totally remember the first time I had one – I was eight, and it was in Hawaii. It was love at first sip.
Tue 02.04
If you follow Deepak Chopra even a little bit you've likely heard the word Dosha. I'm not a huge follower of Deepak as I'm wary of anyone who bills themselves as a spiritual leader while building an empire via, at times, questionable means (you can read more about him on his Wikipedia page). Doshas however are a very interesting part of Ayurveda.
Tue 02.04
Wang pioneered luxe sportswear so it's fitting that he's expanded with sportswear "objects" as he calls them, and, well, I'm obsessed! At first I kind of rolled my eyes thinking these fell into the category of superfluous nonfunctional frills, and while maybe spending $135 on a jumprope is superfluous, it's function and to-die-for chic.
Mon 02.03
The Olsens just released two fragrances as part of their Elizabeth & James line exclusively at Sephora. Two years in the making, and I love everything about them! Called Nirvana Black and Nirvana White, they range in price from $22 for a rollerball to $75 for a 50ml bottle. They're affordable, but they smell luxe.
Fri 01.31
I'm so boring when it comes to what I like to eat. I like things plain…not much sauce, nothing spicy, and I'm not big on herbs or spices. Unfortunately I have very poor circulation (even though I workout all the time!!), and my doctors keep telling me that if I want to avoid feeling like I'm freezing all the time the easiest thing to do would be to spice my food.
Wed 01.29
We always hear about dry shampoo, but Serge Normant is the first luxury brand (at least that I've come across) to come out with both a dry shampoo AND a dry conditioner. It's basically one of those products you never knew you needed, and then once you have it you wonder how you ever lived without it.
Tue 01.28
My gym uses only (MALIN+GOETZ) products, which is pretty fancy pants. It's about the best fancy pants brand for a boutique fitness studio to use because their products have a unique consistency that discourages being wasteful. My favorite is their rum body wash ($36).
Mon 01.27
November to end of January the buzz words inevitably include "juicing" and "detox"…we all want to forget about those holiday treats and warm, soft chocolate chip cookies we inevitably eat every day (I know it's not just me!), but I don't think the answer is doing an all juice cleanse – and I've tried them…often.
Fri 01.24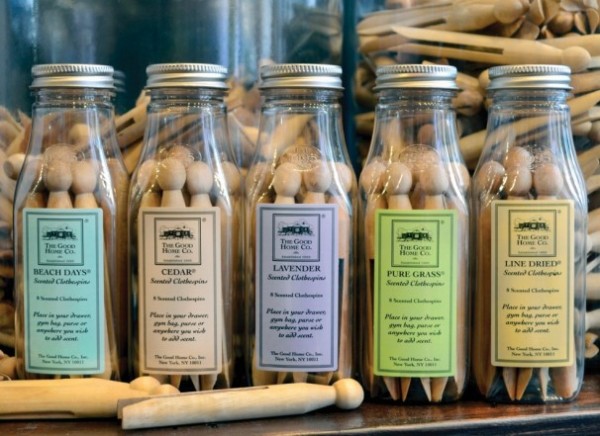 It's miserably cold and snowy here in NYC, and my plans to escape to Miami keep running into hurdles so I did the only thing I know how and indulged in a few little luxuries to cheer myself up. Yes, yes I know material things will never bring true happiness, but when it's so cold that buying almond milk a block away is tedious, it really is the little things that make all the difference.