Author Archive
Thu 02.20
Legend has it that Cleopatra bathed in milk and honey…if it was good enough for Cleopatra, reason dictates that there must be some fantastic beauty benefits to honey. Honey, in fact, is a natural humectant meaning it draws water to the skin so it's awesome this time of year when skin tends to be dry.
Wed 02.19
Who isn't a sucker for a good value? Usually the best value sets pop up around Christmas, but LORAC has just launched a few new ones including Close Up: Real Life to Red Carpet Eye Tutorial – a $111 value that retails for just $39.
Tue 02.18
The Philosophie is a brand that makes superfood blends that do everything from enhance your mood and fight stress to strengthen your hair and help clear up your skin.
Mon 02.17
Ole Henriksen Roll On Acne Clearing Solution ($20) has become my secret weapon for a post-gym face cleanse. It's super easy to use since it's a rollerball (i.e. very sanitary – key after the gym), and it doesn't smell or dry out my skin. It says to apply it before using a moisturizer, but I actually cleanse, apply moisturizer, and then use this as a spot treatment and never leave having a feeling of dryness.
Fri 02.14
Am I the only one who could sit down and eat a whole box of cereal? I'm a total addict. Unfortunately most cereals are pretty unhealthy (don't be fooled by nutrition labels – many granolas and sugary cereals label one serving size as 30g versus the traditional 50-60g so you might think you are buying a 110 calorie cereal with 6g of sugar, but it's more like 200-plus with 12g per serving!).
Fri 02.14
Odds are when you think of apple cider vinegar you think of an all-purpose household cleaner or something that you'd mix into your salad dressing, but it actually has a slew of benefits if you drink it or put it on your skin. First and foremost it works wonders if you have food poisoning!
Thu 02.13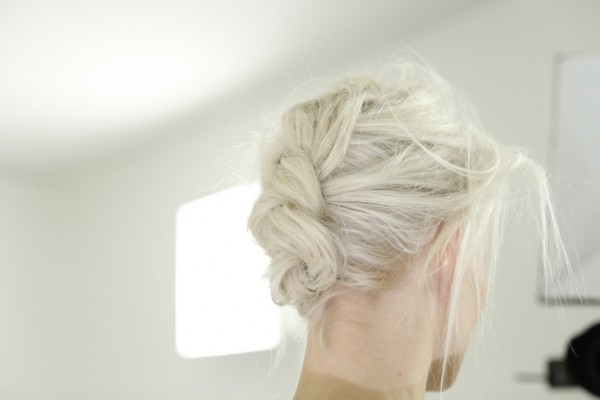 Wow, what a way to end Fashion Week…we got inches and inches of snow! But the shows must go on and they did. Here's a look at some of the standout looks that rounded out NYFW beauty.
Thu 02.13
I am so jealous of people who have a private chef and a driver…there are no two things I want more (well materially speaking at least…)!! The biggest challenge for me to maintain a healthy lifestyle is my diet. You couldn't pay me to miss a workout, but it is SO hard for me to buy/prepare nutritious meals that taste great and don't get boring.
Thu 02.13
From Jeremy Scott's surprisingly natural look to Marc by Marc Jacobs' Pippi Longstocking braids, here are the beauty looks from day seven of NYFW!