Author Archive
Fri 11.21
I have to admit: I hadn't had this much eyeliner on since high school. But unlike back in high school, this smoked-out eye looks so natural and beautiful, not harsh. Throw out any preconceived notions you might have that lining your entire eye will close it up and make your peepers appear smaller. Actually, when lined and smudged properly, eyes not only look bigger, they have substantially more depth. And let's not even get into the glow on my skin!
Thu 11.20
From home goods (including jewelry boxes and even tampon cases!) to hardware-light bags, few can work an exotic skin like Elizabeth Weinstock. Since 2002, she's cemented and maintained her unreal hand with decadent anaconda. Her latest – and greatest – is a backpack that's polished and sophisticated.
Thu 11.20
You could spend years searching for a pair of knee high boots that look good on you and still come up bare-footed, but I've finally met my match! What's so great about these is that they'll flatter just about any Snob (and you know knee highs are not one style fits all). Most tall boots make my petite legs look stocky.
Wed 11.19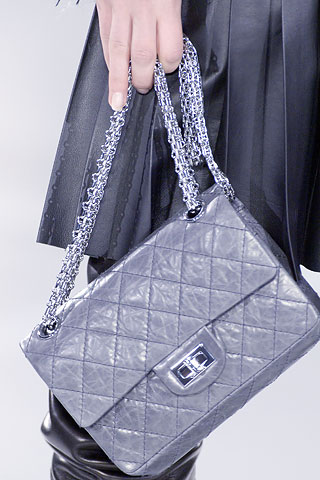 How many unworn bags sit in your closet, mocking you, serving as reminders of money wasted? You've tried selling at consignment shops, but the issue with that re-commerce model is that you have to wait for someone to actually buy your bag before you see any cash. It can take weeks, months, even up to a year…
Tue 11.18
Forget trendy black and white for a minute. There's nothing more luxurious – or timeless – than the juxtaposition of perennially chic black against rich, melting gold. It's just the kind of decadence you want to celebrate around the holidays, when sequins, oversized jewels, and general excess are at their height.
Tue 11.18
Breezing out of the Bowery Hotel in New York City on November 16th, Jennifer Aniston was a vision of easy, winter chic. I'm crazy about that Céline bag!
Tue 11.18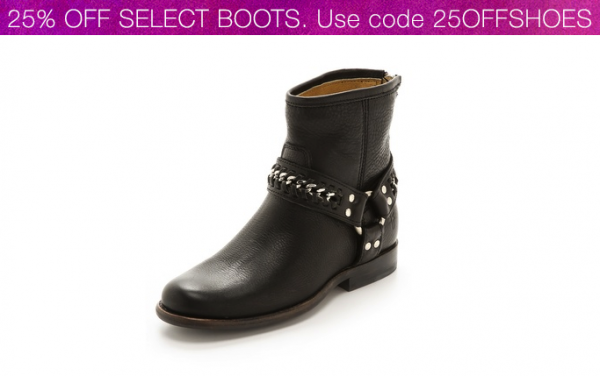 I love all sales, but when one takes place for something that you need now (and not for seasonally inappropriate or trendy pieces that are on their way out the door), I feel so much better about picking things up. Snow, rain, cowboy, Chelsea style, over-the-knee, heeled…there's no shortage of boots on Shopbop!
Mon 11.17
It's been a minute since Reed Krakoff has unleashed a big new style, but with his Pre-Spring 2015 bags, he proves the wait is well worth it. Meet the RK40, a lightweight tote with a name that pays homage to the company's New York headquarters and a mood that's equal parts effortless and elegant.