Author Archive
Thu 10.23
I've come to love Dallas since moving here over ten years ago, but I have to admit, I miss the energy and people of my beloved LA. Luckily for me, Brian Bolke of Forty Five Tenicon is bringing one of my favorite Cali-based designer to Texas – the lovely Anita Ko.
Wed 10.22
Starlets are celebrating the life and accomplishments of the great Oscar de la Renta by taking his gorgeous creations out on the town, and my favorite thus far has to be the Spring 2015 handpainted silk faille dress that Reese Witherspoon wore to yesterday's CFDA/Vogue Fashion Fund event in LA.
Wed 10.22
So why would you wear head-to-toe leopard?! Pick one of these great pieces, the staples I'm choosing to invest in myself, to wear at a time, and you will have them begging for more.
Tue 10.21
People often ask me to name the consummate turning point in my career, and I always have a definitive answer. I tell them it was when Mr. Oscar de la Renta brought us into the "fashion club" nearly eight years ago. He was the first major designer to take a leap of faith and do so.
Tue 10.21
Don't think of blue as a hue so different from black. Just think of the shade as jet-black's more mellow, yet equally mysterious and often just as neutral sister. I am!
Mon 10.20
How fun is it to host a party for 900 of the chicest New Yorkers? Let's just say days like these make me love my job! The launch of shop-in-a-shop Birdcage was one of the best events I've ever had the pleasure of being involved with.
Mon 10.20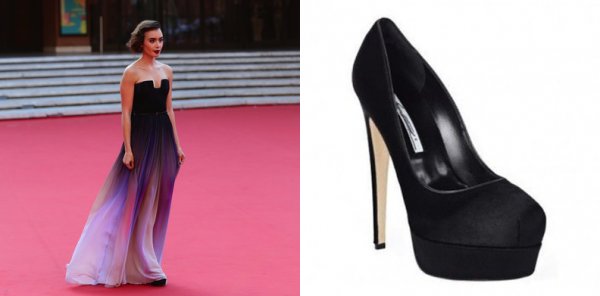 Lily Collins stunned at the Rome Film Festival in an ombre Elie Saab Spring/Summer '14 couture gown, but I was more taken by the understated pieces worn to complement the look.
Fri 10.17
How chic is Nicole Richie? It's hard to imagine this fashion designer mama of two once played Paris' sidekick. What was the name of that show again? Well, now she has her own show, and a serious sense of style to boot! This navy and black ensemble is my favorite look of the week, and a very on-trend one at that.