Author Archive
Wed 12.11
In her time, Coco Chanel hated mini-skirts and blue jeans. If she were alive in ours, would she have fully approved of the Métiers D'art Pre-Fall 2014 collection? While I'm not so sure, she did love doing the unexpected, so perhaps the answer is yes!
Wed 12.11
After a harsh winter, I can't wait to strap myself into Dior's bright, flowery heels. For Spring/Summer 2014, Raf went back to nature, which if you think about it, is not that uncommon for designers. Florals were on virtually every runway this season. But there was nothing else like these ladylike pumps.
Tue 12.10
Have you heard? Pantone has revealed the color of the year for 2014 – radiant orchid! We already saw it on quite a few Spring 2014 runways, but before you can get your hands on those looks, I've rounded up a few to get you through winter.
Tue 12.10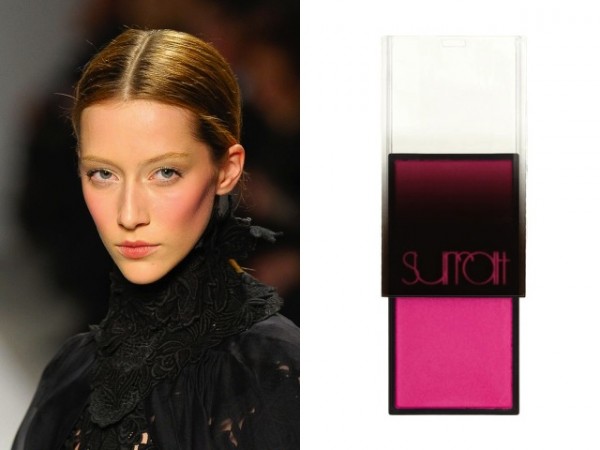 Winter winds promise to leave your cheeks looking rosy, but it won't be a cute flush. It will be spotty, dry, and just plain unattractive. Take matters into your own hands with this hot pink blush! A vibrant hue like Surratt's Guimauve (also described delectably as pink marshmallow) can help give you the healthy glow you long for.
Tue 12.10
Ladies, we have an instant classic on our hands – and at our fingertips! The era of Raf Simons reign at Dior may prove to be the chicest yet (since Monsieur Dior, bien sûr). Especially if the visionary designer continues on the track he's treading. The Diorbar bag is as ladylike as it gets in this day and age. Without resorting to overt fuss and showy logos.
Mon 12.09
Plaid: the pattern beloved by lumberjacks and street-style bloggers alike. And finally, it's shedding the stigma of early-'90s Nirvana and Pearl Jam groupies. Plaid is here to stay, in a big way.