Author Archive
We're less than a week away from choosing a winner for our gorgeous giveaway! Have you entered to win? In honor of April showers, we've teamed up with e-commerce luxury consignment boutique Designer Vault to shower one Snob Essentials reader with a very special prize
The summery (and sometimes kitschy) straw bag is not only a sandy staple, it's ideal for days spent perusing an exotic locale as a tourist. It's a style that almost begs to be stocked full of newly discovered unique souvenirs.
There are many milestones in a young girl's life that we could talk about: her first period, her first kiss, her first pair of high heels…but given the proximity to beach season, I'm going with her first bikini. My first "grown-up" bikini (I wore two pieces as a toddler) was a red bandeau.
Frankly, come springtime, a Snob yearns for floral fashion even more than a bouquet of roses (Can you imagine if your guy brought home blooms from Tiffany's, rather than from the florist? A girl can dream!), and it looks like Vanessa Hudgens hit the mother lode…
Well, not exactly free. But this ample selection of covetable bags, all comfortably priced under $200, is enough to make you feel like you're getting a steal or two…or ten.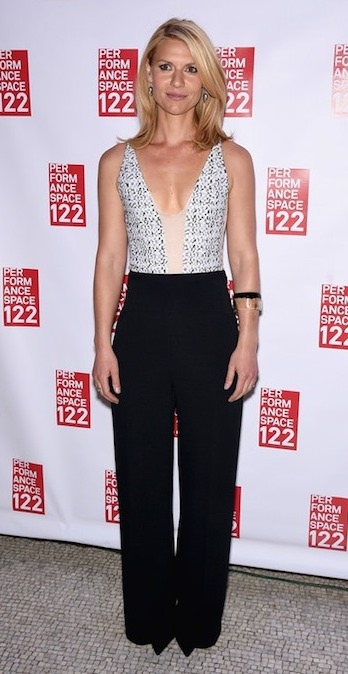 Okay, I know it isn't Friday yet (I know this all too well), but I'm calling it now: Claire Danes had the best outfit of the week.
The inclusion of delicate lace details can change the most banal of bag shapes, from the crisp envelope to the top-handle tote, taking them from ordinary to extraordinarily alluring.
Not a single day passes when I'm not wearing Chantecaille on my face, whether it's the rich, rose oilicon (on NET-A-PORTER for $185) or my favorite lip gloss in aptly-named "Pretty"icon (on NET-A-PORTER for $33). The quality is just unsurpassable…