Author Archive
School may be out for summer, but the schoolgirl look most certainly is not and the number one student in the style is the lovely Emmy Rossum. As is always the case with these kinds of outfits, a sense of grown-up sophistication is required…
If you've ever seen a Charlotte Olympia piece that you wanted, but couldn't rationalize spending X amount of dollars on, then today is your day!
Everyone's favorite weekend has finally arrived! As a kid, I lived for the moment we could finally say, "school's out for summer," and now as a mom, I still love it for all the sale shopping.
As much as I would love to buy an entire chicken each week and make chicken soup, there just isn't always time. Skinning, deboning…the whole process could end up taking 30 minutes to an hour that I don't have.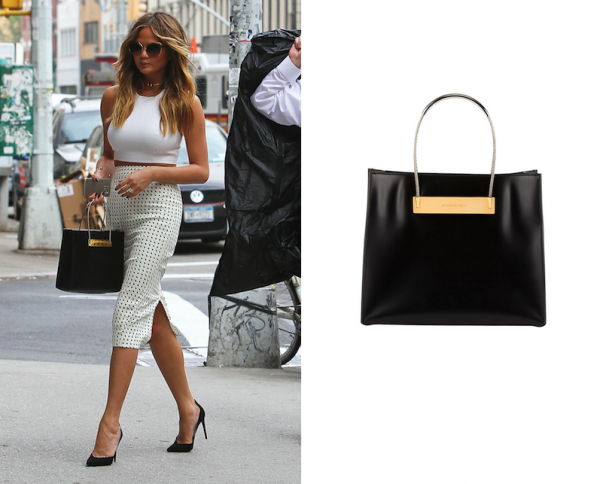 It seems Chrissy Teigen and I have a thing or two in common…we both love a black and white outfit! And I must say, her taste in bags and cat-eye sunnies is equally Snobby.
When it comes to the quirky and whimsical (and at times wacky), Charlotte may be the most famous, but she isn't the only Olympia in the game. Like her kitsch-conscious contemporary, Olympia Le-Tan knows one need not take oneself too seriously…
Watch this clip from Good Morning Texas to see how I styled a "special occasion" dress five different ways!
Vanessa Hudgens is known for her boho, Coachella style, but she doesn't reserve the look solely for the California desert.
Whether the temperatures are heating up to reveal bare legs or dipping down below freezing, every season we gravitate towards the classic combo of black and white.