Author Archive
Nicky Hilton Rothschild has had quite the year! First, she had one of the most-talked-about weddings in recent months and now, a bag line. A longtime bag snob in her own right, Nicky has created a playful and stylish collection with Linea Pelle. The capsule line, released in time for Fall '15, was designed with practical classics in mind, but each bag has Nicky's unique, topnotch sensibility in tact.
What's even better than a sale? When shopping a sale means that you'll get discounts and credit for future purchases! I hope MATCHESFASHION.com is starting a trend with this because it's brilliant.
I believe the best things come in small packages. Or at least the chicest things. Mini bags are not only still on trend, they're smaller than ever. They're micro mini, and you should think of them as accessories with little function other than aesthetic pleasure.
Meet the new cool-girl bag. The bag for the girl who inherently gets that no waitlist or amount of hype can make you cool if you aren't already so. Derek Lam 10 Crosby's crossbody clutch isn't just the perfect understated, everyday bag. It's the frugal Snob's dream come to life.
I hosted a fall trends-themed shopping event over the weekend at Neiman Marcus in Dallas. Among plenty of bubbly and treats, guests and I got excited at the prospect of fresh staples, new must-haves, and unexpected revamps on the classics.
It's back-to-school-shopping time! Okay, so you may not be in school, but why let kids have all the fun? Now through September 1st at 6 am EST, BergdorfGoodman.com is offering 40% off select items, giving you the perfect price point at which to update your wardrobe for fall.
For Game of Thrones fans, this ornately embroidered Valentino bag will make you feel like the Mother of Dragons. As for everyone else, it will make you feel just plain chic, and that's enough to get me obsessing!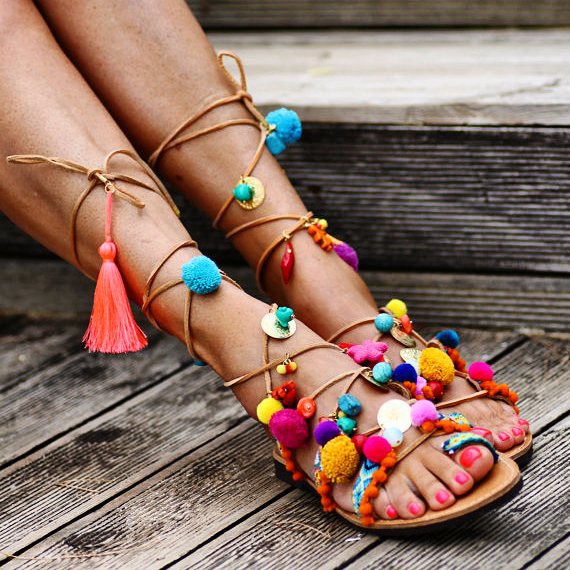 With the summer's number one destination being Mykonos, Greece, it's not surprising that the season's must-have sandal originates nearby. Handmade in Athens, Elina Linardaki's boho-style shoes make you want to book a trip to the Mediterranean ASAP.