Author Archive
Tue 04.22
Is it just me or is Tod's really turning up the heat? They've reinvented themselves right in time for the better part of the spring season, and I'm feeling their casual, low-key take on everyday elegance.
Tue 04.22
Move over BB! There's a new cream in the beauty department – CC. It makes faking flawless skin easier than ever. No Photoshop or complexion perfecting apps required! In 25 years we'll probably have ZZ, but for now this is getting the job done well.
Mon 04.21
I have no fewer than ten products lining my tub right now. It's gotten so bad that when my husband and son shower, they have no idea what to use. I'm always trying new shampoos, conditioners, masks, and oils, but I just discovered something that covers all the bases – Transforming Hair Cleanser No. 724.
Mon 04.21
Beat the Monday blues with a Neiman Marcus sale! It's far more energizing than a cup of coffee and will keep you going throughout the whole week (or at least until your package arrives in the mail!). Now through Tuesday, get 25% off sale items online and in-store.
Fri 04.18
If I have to look at one more photo from Coachella, I'm going to lose my lunch – and the festival's second weekend has only just begun. But I do have to credit them with heightening my crop top obsession, which admittedly was already pretty serious. Since the look is hard to pull off at any age, you have to proceed with caution.
Fri 04.18
There's hope yet for true elegance on the streets during Fashion Week! It's thanks to the discerning eye of fashion photographer Lee Oliveira and my chic friend Jane Keltner de Valle (the Senior Fashion News Director of Teen Vogue).
Thu 04.17
Last year we had the black and white trend, and this year, things are taking a darker turn – in a good way! I'm obsessing over pastels right now just as much as the next girl, but there's nothing like a bag you can carry year-round.
Thu 04.17
Kate Moss for Topshop is back! It won't be for long, though, since everything's going to sell out as soon as it hits the shelves – or maybe even before. Get what you want now with the help of the exclusive shopBAZAAR pre-sale. There's limited availability for this three-piece selection, so stop what you're doing and take a good look.
Thu 04.17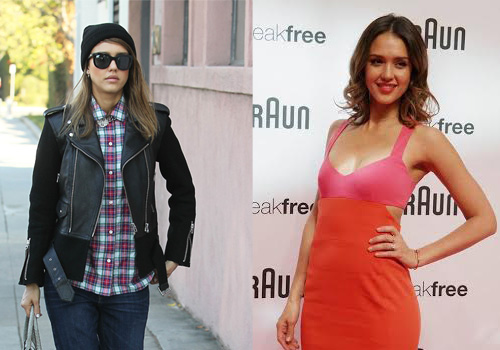 Short hair, don't care? I do! I've been thinking about going under the scissors for months now, but a shoulder length cut takes a certain hair texture to pull off – one that I don't have. With my stick straight and heavy locks, I would come out looking like a librarian (not a bad thing, just not what I'm in the mood for right now).