Author Archive
Wed 08.20
The last few seasons have been all about the skirt, particularly the ultra-feminine midi. Now I'm in the mood for the stark opposite – menswear-inspired pants.
Wed 08.20
Who needs monogrammed logos and trademark signage when a singular detail is as universally and instantaneously recognized as Tom Ford's? Indeed, the man needs no introduction, and that includes his bags.
Tue 08.19
I need to make an amendment to my Friday post on burgundy bags – this is one of the top five! Namely because finding a sophisticated tote of this quality under $1,000 just doesn't happen. With an exterior flap pocket, expandable gussets, and a simple chain lock, Carven keeps the focus on subtle, functional details.
Tue 08.19
Trends tend to be on the more flamboyant side. They're fun flings you can have over a summer then forget, but the latest "it" shoe is no flash in the pan. With just two tiny straps and a thin heel, the sandal is minimalism at its finest.
Tue 08.19
The passionate love affair between fashion and art continues, and the latest collaboration between high-end designers and fine artists is from Stella McCartney and British painter Gary Hume. Unlike the major statement made by Prada's latest foray into the art world, this collection veers slightly more towards the understated side.
Mon 08.18
I love working with Love Gold, seeking gorgeous jewels from across the globe. The best discoveries tend to be the ones you wouldn't see in the average boutique, so when I spent a few weeks in LA this summer, I went hunting…
Mon 08.18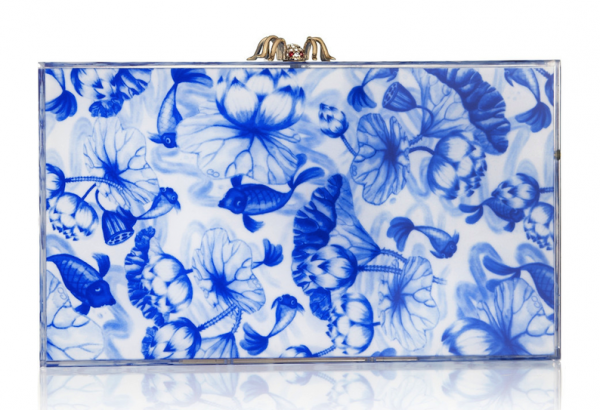 As a kid, I used to get confused as to why dishes were called china, as in with a capital "C," the country my parents and grandparents were from…
Mon 08.18
I switch up beauty routines each season to challenge my skin, testing out new products while also keeping tried-and-true must-haves in the rotation. For over a decade, I've hoped that one of these regimens would give me the perfect dewy glow, and with the latest, I've finally cracked the code!
Fri 08.15
If there's one thing that makes leaving the summer sun behind more bearable, it's the rich hues of fall, and none is more tempting than aubergine (honestly, I think I like saying the word more than anything else!).