Author Archive
Some runway bags don't translate well to real life. But Marc Jacobs is one of the few designers who can successfully bring the dream to reality. His Spring '16 bags are just as enticing a prospect to carry all day, every day as they were when we first saw them swinging from the arms of models back in September at the Ziegfeld.
Featured Items
What do Rihanna and Madonna have in common other an affinity for French kissing their BFFs? Cutler and Gross! The British eyewear brand has quickly become a celebrity favorite, and with their sophisticated, lightweight glasses, it's no big surprise.
Featured Items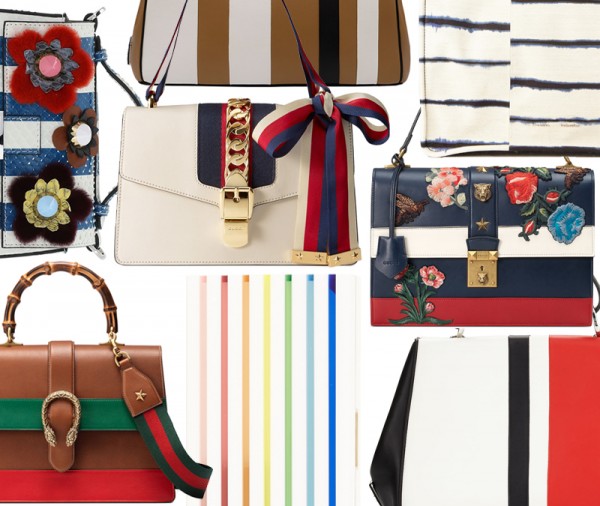 Stripes: No longer relegated to sports or prepsters, the fashion set has claimed them for our own. And trust we have really run with them. This season, almost every major designer has gone stripe-happy, but I can say with confidence that none have done it as well as Gucci. Can I just say Gucci, Gucci, Gucci is all I dream about? Every. Single. Day. Never would I ever think that stripes, chains, and bows could be so well-executed. But here they are, along with my other favorite stripes of the season!
Featured Items
I've often talked about my first designer bag: A Gucci crossbody with a matching wallet from my mother when I turned 17. While I carried the beloved bag to death as a teenager, I have not been able to find it for years. Between living in L.A. and Taipei in my twenties and subsequently moving to Dallas in my thirties, it got lost along the way.
Featured Items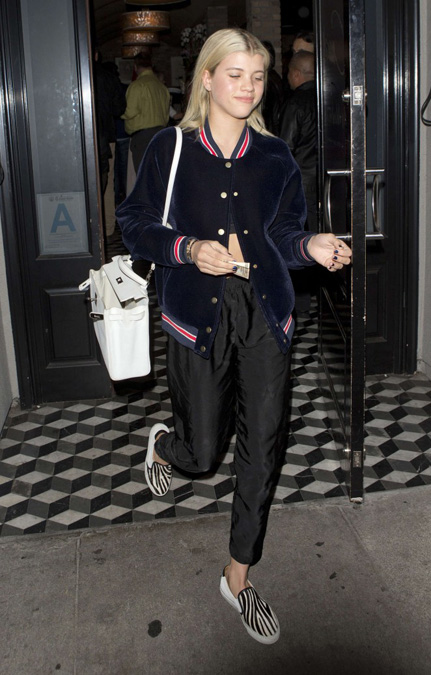 Yet another Insta-famous kid sibling is stealing the spotlight. Nicole Richie's 17-year-old sister, Sofia, was snapped leaving Craig's Restaurant in West Hollywood this past week, and I couldn't help but notice. The navy velvet Tommy Hilfiger bomber jacket, breezy cropped trousers and minimal top to match, zebra-striped slip-on kicks, and, of course, shrunken white Hermès Kelly, carelessly left wide open for maximal nonchalant appeal: I'm really digging her look.
Featured Items
For those looking forward to Tom Ford or Burberry's Autumn/Winter 2016 runway shows this upcoming Fashion Month, I have some disappointing news: they won't be taking place until September. The upside? You'll be able to buy the pieces as soon as the models step off the catwalks! It's crazy to think that every brand isn't doing this yet, but I have a feeling many will soon be shifting runway and retail to coincide over the next few years.
Rose quartz may be my favorite on-trend color that's always tempting me, especially as of late, but like a pretty appetizer instead of a robust meal, I still easily tire of lightweight colors of little substance. That's why black is my mainstay entrée.
Featured Items
Whether you're happily (or unhappily) single, dating, engaged, or married, there's one thing that will bind us all together this Valentine's Day: the love of bags! And if Cupid's arrow strikes just right, you might get to take home one of the best. To celebrate the holiday, Nancy Gonzalez and Snob Essentials are giving away a sweet treat in the form of this glossy pink croc saddle bag.