Author Archive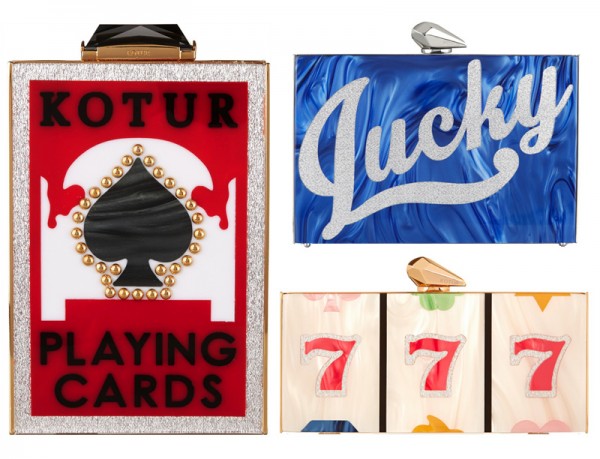 Who's feeling lucky? Kotur's latest collection is inspired by old school casinos, from the lit-up Las Vegas strip to the Atlantic City boardwalk – and it's inspiring me to take a gamble on some new, good-time clutches. This is the kind of cheeky theme that colorful perspex box clutches were made for.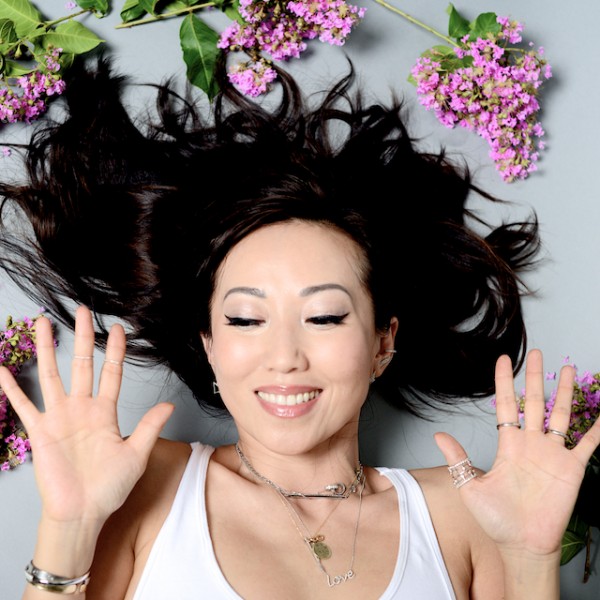 To tan or not to tan? That is the question I ask myself every summer. I love the look of a sun-kissed glow, but dark spots and wrinkles are not worth it. With all the time I've spent on the beaches of Florida lately, though, a tan is pretty much a forgone conclusion for me at this point.
From manicures to MacBook options, marble is officially the coolest texture of the year. I can't think of anything fresher right now, whether it's in printed form (as seen on Balenciaga's paneled silk tee) or in the mega-impact form of a clutch.
My go-to perfume is Gaye Straza's Kai oil, but otherwise, I've never been able to find a gardenia blend that wasn't sickly sweet or too musky. Well, when you can't find what you're looking for, you make it! At Le Labo, I was able to get a personalized fragrance that was the perfect balance of sweet and citrusy.
Kendall Jenner breezed into the Pantages Theater in Los Angeles with her famous family on July 26th, looking a crisp picture of summer.
Calling all modern boho muses! Along with all you classic Snobs who have always harbored a bohemian style fantasy. With his first – and impressively original – foray into bags, Joseph Altuzarra is redefining a current and effortless breed of chic.
Whether it's getting dressed to run a quick errand or doing it up with just enough drama for a major event, there are a select few out there who always make it look effortless. One of them is undeniably Alexa Chung.
All right, I can barely get my husband to stand my culottes, let alone get him in a pair, but Alexander McQueen's SS16 mulottes (Is this a term? It is now!) give me hope that the trend will be making its way into menswear soon. Guys must get tired of wearing the same old shorts all summer long, no? This is a fun alternative – and a much cooler one than a pair of bootcut jeans.
If you're looking for that bag to carry now and wear more later, I've found it for you. Distinctly feminine and discreetly multi-hued, Nina Ricci's Le Marché shoulder style is the one to act as your great segue into fall.