Author Archive
Tue 09.16
As seen in the latest issue of US Weekly, our leopard Anna satchel is a must to splurge on! And by splurge, I also mean nab for a seriously accessible price tag.
Mon 09.15
Mini-bucket bags are my latest obsession. There is just nothing sweeter than an eye-catching little bag dangling from your arm. Tamara Mellon has added an element of spice to that sweetness with her Elixir bag.
Mon 09.15
The ever gorgeous Emmy Rossum rung in her 28th birthday this weekend with none other than the wine-hued Snob Essentials croco-embossed pouch!
Mon 09.15
It's another home run for Target collabs! This is Frugal dressing at its best. Python prints, swiss dot tops bedecked in pussy bows, thick belts to cinch in a womanly waist…Joseph Altuzarra's are rich, sumptuous pieces – the kind you would expect to pay way more for than you will.
Fri 09.12
I knew I was in for a real treat when I walked into the Park Avenue Armory, the long-time site of Marc Jacobs shows, and surveyed the scene: glowing pink gravel, a Pepto-Bismol tornado-dropped pink house inspired by The Wizard of Oz (a film Marc happens to love), shocking pink, pink, pink!
Fri 09.12
I'm having a monogram moment. This is no doubt due to Petite Malle mania, but even more so because of Louis Vuitton's latest collaborations. In honor of its 160th birthday, the house is celebrating the iconic LVs with the help of six art and design legends.
Fri 09.12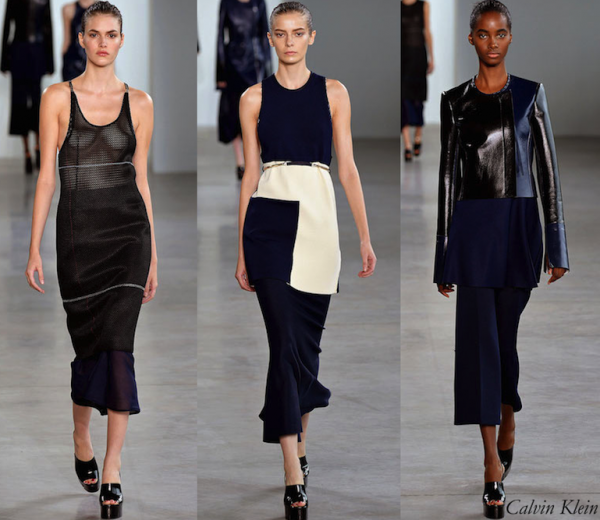 I'm going to make a grand statement, without a hint of hesitation: Minimalism has never looked so over-the-top, so plentiful, so generous, and well, so grand as it did bouncing off Calvin Klein's most recent runway. As for anyone who ever said, "More is more," you've never seen Calvin on a hot streak.
Thu 09.11
Catch the Marc Jacobs runway show live!