Author Archive
Thu 01.29
Denim is now nearly unrecognizable! This spring season, designers are taking everything a major step past black skinnies, saucy bellbottoms, and other basic blues. Forget your old jeans, and think more dressed up than off-duty!
Thu 01.29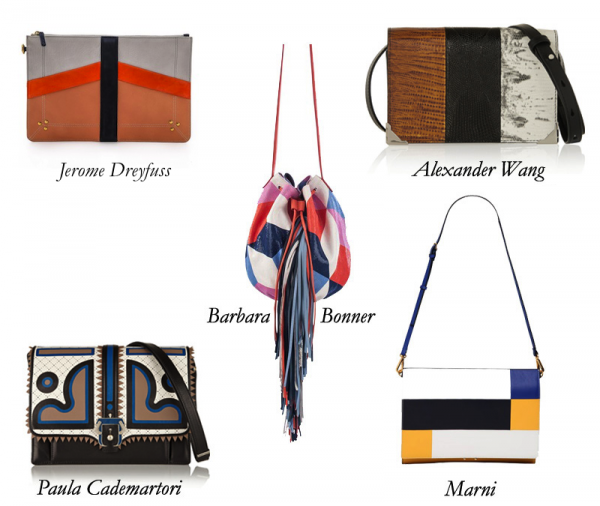 Bohemian glam: an oxymoron if one has ever made it into the fashion lexicon; these are two words that are as different as can be…Yet the pairing makes perfect sense when it comes to the must-have bags of the season.
Wed 01.28
Not only did I get to play dress up while in Florence for Luisa via Roma's biannual Firenze4Ever event, I got to dress up a couple of gorgeous male models too! In honor of Men's Fashion Month, I pulled together some fresh, spring looks for the boys…
Wed 01.28
Welcome to the Space Age. We may not have flying cars or homes in the sky, but I'd happily trade either for just one of these sleek, high tech tools!
Tue 01.27
In my second installment for The Hollywood Reporter, I pick out the most memorable clutches from Sunday's SAG Awards. From Julia Robert's black Givenchy clutch to Emmy Rossum's sparkly Armani minaudière, here's a look at the 10 best pieces of arm candy…
Tue 01.27
Think high shine, hedonistic exotics, and unadulterated embellishments, all enough to inspire you to partake in some late-night decadence.
Mon 01.26
Ever since Mansur Gavriel rolled out their beautifully minimal bucket bags last year, the style's resurgence has been steaming on ahead without any sign of stopping.
Mon 01.26
Honey, I shrunk the backpack! The mega-popular mini-bag trend will not be going anywhere. And I'm not complaining. What's cuter than a tiny mini backpack?