Author Archive
All right, I can barely get my husband to stand my culottes, let alone get him in a pair, but Alexander McQueen's SS16 mulottes (Is this a term? It is now!) give me hope that the trend will be making its way into menswear soon. Guys must get tired of wearing the same old shorts all summer long, no? This is a fun alternative – and a much cooler one than a pair of bootcut jeans.
If you're looking for that bag to carry now and wear more later, I've found it for you. Distinctly feminine and discreetly multi-hued, Nina Ricci's Le Marché shoulder style is the one to act as your great segue into fall.
Mondays are always a little hectic, and just like the most chaotic day of the week, bags can be pretty crazy, too. For the second installment of our Manic Monday column, we've rounded up a selection of crazy bags that well, aren't necessarily nuts in a good way.
Some like Grace Coddington treat the hoop earring as a style staple, but the classic gold design has gone bohemian this year thanks to the resurgence of '70s trends – and these are just a few of its boldly embellished, strikingly oversized, and brightly decorated ranks…
Forget the literal interpretations of the "biker bag." Moschino put a miniature motorcycle jacket on chains and called it a bag, but where's the creativity in that? True innovation involves true reinvention.
The life of a supermodel is go, go, go, and lately, few are as busy as Gigi Hadid. So while she may be on the receiving end of countless designer bags, what Gigi's really looking for is one she can carry day after day, without having to worry about whether or not it will coordinate…
Lately, I've been carrying around my wallets-on-chains more than any other bags, especially while traveling. It's so liberating to know you require nothing more on your shoulder than your cell, ID, a bit of cash, and a credit card or two.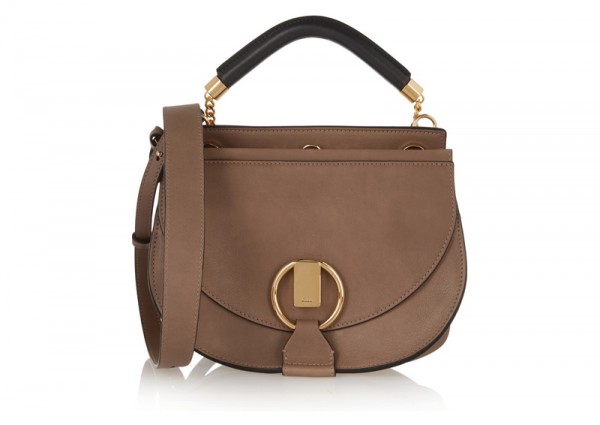 One word: sumptuous. I love the richness of this Chloé bag. While most of the brand's bags make me love them for different reasons (their cool construction or their super-cute silhouettes), the Goldie, with its buttery tan leather, has a texture that makes me say, "Ahh!"
What can you say about the style of the ultimate modern fashion icon, Kate Moss, that hasn't already been said? The supermodel who's launched a thousand trends, even more lookalikes, and several a Topshop craze is the definition of a style muse.