Author Archive
Fri 09.19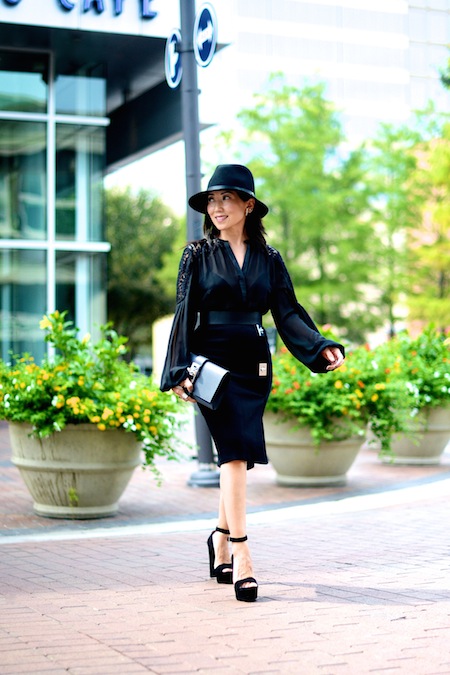 No matter which year or season it is, fashion's perennial favorite uniform will always be all black. It's as sure as the sun rising each day, or Anna Wintour's sleek bob. And this is not just because black flatters everyone, but because of the easy, cool factor it guarantees. Though the look feels luxe, there's no need to spend a fortune.
Thu 09.18
This Fashion Month, we've watched street style stars attract camera lenses with everything from McDonald's-inspired bags to little Karlitos. You rarely find minimalism outside of Lincoln Center, but at the end of the day, that's what we really want and that's what designers Byron and Dexter Peart offer with their latest collection…
Wed 09.17
What's more glamorous than celebrating Tom Ford's new handbag boutique at the poshest department store in the world?
Wed 09.17
The word "utilitarian" gets thrown around a lot when talking bags, but Alexander Wang is taking it literally this season.
Tue 09.16
As seen in the latest issue of US Weekly, our leopard Anna satchel is a must to splurge on! And by splurge, I also mean nab for a seriously accessible price tag.
Mon 09.15
Mini-bucket bags are my latest obsession. There is just nothing sweeter than an eye-catching little bag dangling from your arm. Tamara Mellon has added an element of spice to that sweetness with her Elixir bag.
Mon 09.15
The ever gorgeous Emmy Rossum rung in her 28th birthday this weekend with none other than the wine-hued Snob Essentials croco-embossed pouch!