Author Archive
There's always a place in my heart for rainbows. Maybe it's the fact they seem a bit magical and represent our dreams coming true. Or maybe it's that there's no visual delight quite like a union of every bright, happy color in the spectrum. For example, Stella McCartney's famed Falabella tote now comes in seven boldly saturated hues, and the bag has never looked better.
READ MORE >
…and already we've seen four great sales! First there was NET-A-PORTER's, then Neiman Marcus', and now Shopbop and Saks Fifth Avenue have taken up the cause to help melt away your mid-week blues with deals at up to 40% off. The former's discounts will be available through Friday, while Saks' will last through the whole weekend. The way things are going, I bet there will be more sales to come next week, but in the meantime, make sure you check out these personality-packed steals.
READ MORE >
A sale on summer essentials before spring is even over? That's a rare and special event – and one going on today at Neiman Marcus! Now through Thursday, shop thousands of select items, all discounted at a lovely 25% off…
READ MORE >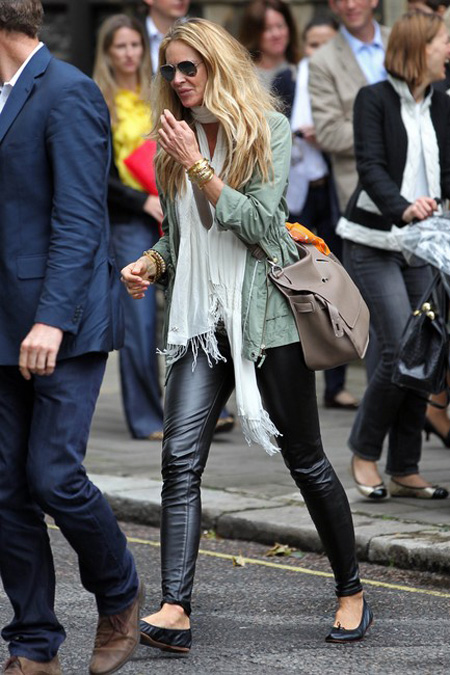 In honor of Mother's Day this upcoming Sunday, I've pulled together a list of gift options (bags, natch) that will not only delight her sartorial sense, but will give her the function she needs as a parent – of a child of any age. Take Elle Macpherson's Hermès Jypsiere. She carried this when her kids were toddlers, and thanks to the timelessness and high-quality nature of Hermès pieces, it remains a go-to for her even now that they're older.
READ MORE >
To anyone who questions the frequency with which you show up to lunch carrying a new bag, guess what? It pays to shop. If you've been as addicted to NET-A-PORTER as we have, then you received an e-mail this morning offering you a pretty 25% off discount that's valid now through Sunday on the US site (to save some potential disappointment, note that this excludes items marked "New Season," "Essentials," or "Fine Jewelry"). The deduction is automatically applied at checkout, so just log in here and start shopping!
READ MORE >
Front is the new back. And pack is the new bag. When it comes to casual dressing, the latest celeb bag trend isn't just the roomy backpack, from the classic and quilted to the rugged and safari-inspired. It's carrying your backpack in the front. Think 360° and use the straps to your full advantage. Also, use your hands. While the appeal of the backpack has long been in its capacity to free you up, now is the time to take a hands-on approach.
READ MORE >
Joseph Altuzarra is one of those uncommon designers who consistently and instinctively knows what women want to wear, whether it's shearling bomber jackets, celeb-favorite fringed hobo Ghianda bags, crinkled linen dresses, or racy laced knee-high boots. Personally, I like to attribute it to the stylish Chinese women he's surrounded by – his mother, cousin Lily Kwang, and grandmother, who hails from Shanghai like mine. In addition to being superbly talented, Joseph is the most well-mannered boy. He's a Chinese mama's dream!
READ MORE >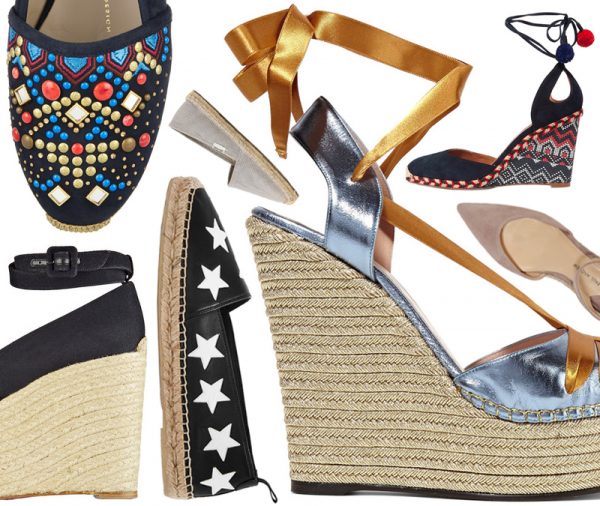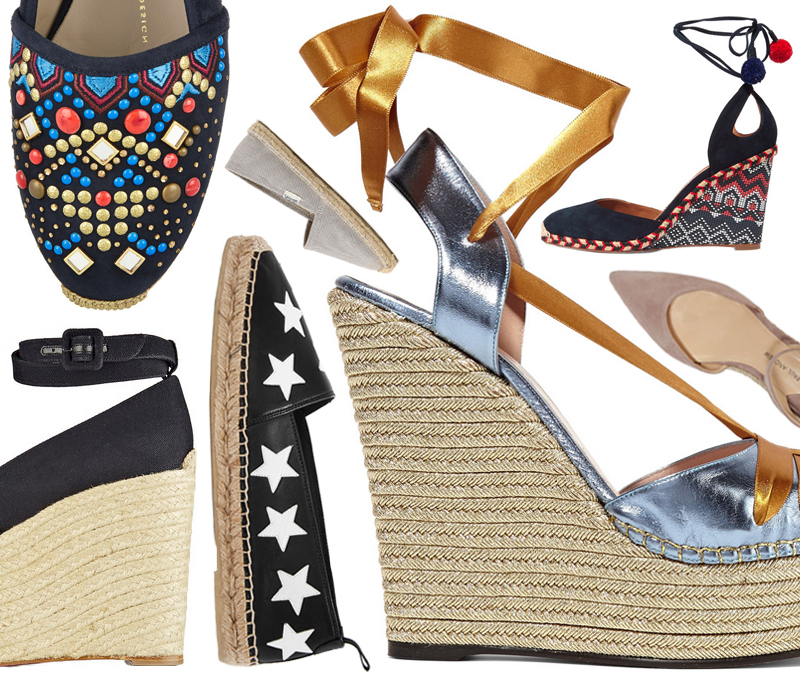 'Tis the season of the espadrille! With acutely-modern metallic leather Guccis and pompom-accented Aquazzuras, it's easy to forget just how long this shoe has been around. The style dates back 4,000 years. Some of its best iterations come from Pyrenean Catalonia (Spain – France) and the Occitania region, where the footwear has been made since the 14th century. While the term "espadrille" is French, it has roots in the Catalan language, deriving its meaning from espart, a tough Mediterranean grass used to make rope. Clearly, today's designers have a rich history to draw upon, and they've immersed themselves in it to create some of the most gorgeous espadrilles yet. Whether you like yours embroidered or crafted from classic canvas, flat or towering, inexpensive or investment-worthy, there's no shortage of shoes to pick up for summer!
READ MORE >