Author Archive
Winter dressing can be a real downer, especially when you're navigating the New York City sidewalks and temperatures are barely hitting the above-freezing mark. Enter Vanessa Hudgens for some mid-winter style inspiration. She was spotted in the city on Tuesday, after stopping by SiriusXM Studios, in a look that's color-blocking perfection.
Featured Items
Every online retailer from NET-A-PORTER to Farfetch is offering an extra discount on their sale inventory right now, but it's worth noting that Shopbop is applying its 25% off to items in the high-end Designer Boutique.
Featured Items
We all know and love Chanel Flap bags, and many own one or two (or a dozen); but not everyone understands the difference between the Classic Flap vs. the 2.55 Flap. Whether you're researching for an upcoming purchase or just want a fun bit of trivia for your next cocktail party, here's the rundown…
Featured Items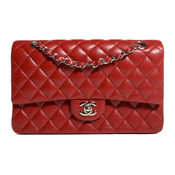 The sales just keep on coming! And I am more than ready to continue shopping, especially when the discounts are on pieces as unique as these…
Featured Items
There's something so exciting about waiting to buy an item until it's as discounted as it gets. Sure, this is not a game you can play with just any piece. Things could sell out at any time, and the retail season is long. Good news, though; now is finally the time to buy!
Featured Items
I've been loving the ladylike vibe of street style lately. My fingers are crossed that the trend will continue through the upcoming Fashion Month, but I'm sure some clown couture will sneak its way in, as always. Oh well! Until then, let's revel in some sophistication. Whether you're dressed in a pleated mini like Taylor Swift or leather sweats and sneakers like model Irina Shayk, a structured, feminine bag will always look good. Gigi Hadid's sleek Saint Laurent is my favorite…
Featured Items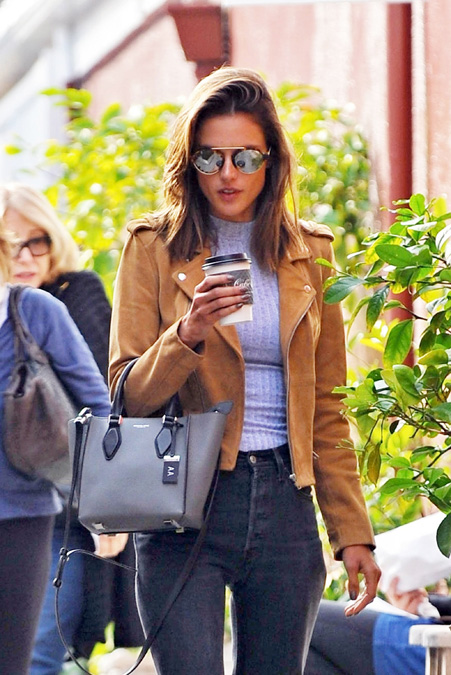 While we love bags of all shapes, sizes, and styles, there are many that call for specific, often elegant occasions. And I don't know about you, but I don't spend most days in a ball gown (I do spend most of my dreams in one, though!). What we shop for more than anything else is the bag we can wear with our everyday uniform: jeans. That isn't to say that an accessory fit for this kind of outfit must be boring or basic.
Featured Items
The '90s were a lot of fun, plain and simple. It was definitely an interesting decade: We had learned from the mistakes of the '80s but maintained enough of the residual carefree attitude to have a great time, especially when it came to dressing. Kelly and I wore high-waisted jeans with all of our tops – and in my case, bustiers, aka bras disguised as tops (and I use the word "disguise" loosely). Nineties style was relaxed yet high in edge and attitude, and it's clear not much has changed now that the era has long passed; the trends are back in full effect, especially for today's most in-demand "it" girls.
Featured Items
Forget traditional trompe l'oeil. Forget bags made to look like takeout containers and ice buckets for champagne. Forget even the most atrocious of kitschy bags. There's a whole new breed of bag humor on the scene, and it's designed to play a total trick on your eyes. Mission accomplished!
Featured Items