Author Archive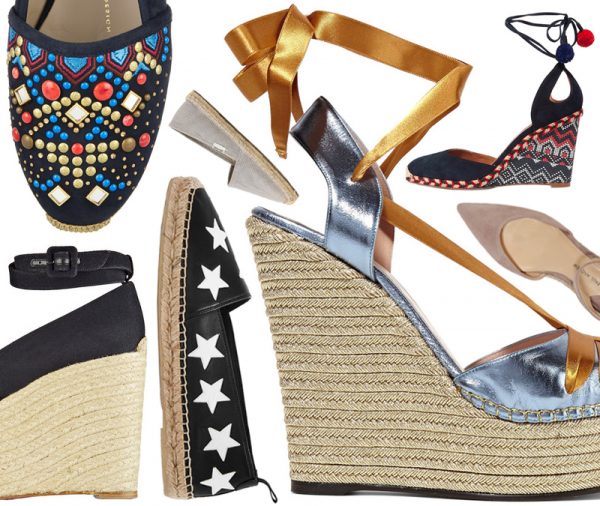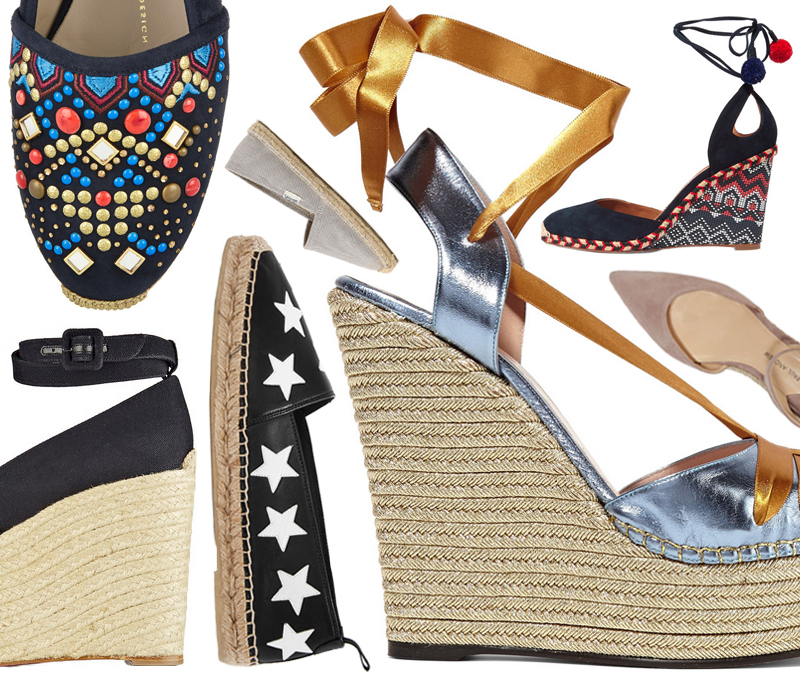 'Tis the season of the espadrille! With acutely-modern metallic leather Guccis and pompom-accented Aquazzuras, it's easy to forget just how long this shoe has been around. The style dates back 4,000 years. Some of its best iterations come from Pyrenean Catalonia (Spain – France) and the Occitania region, where the footwear has been made since the 14th century. While the term "espadrille" is French, it has roots in the Catalan language, deriving its meaning from espart, a tough Mediterranean grass used to make rope. Clearly, today's designers have a rich history to draw upon, and they've immersed themselves in it to create some of the most gorgeous espadrilles yet. Whether you like yours embroidered or crafted from classic canvas, flat or towering, inexpensive or investment-worthy, there's no shortage of shoes to pick up for summer!
READ MORE >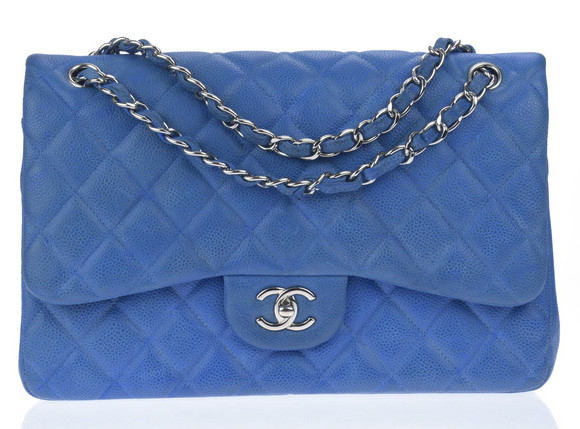 For a mom, the best gift on Mother's Day is the love of her children. But since she hopefully already has that, the next best thing is a Chanel Classic Flap bag (in JUMBO)! In honor of the May 8th holiday, we've partnered up with Designer Vault to give away just that – a blue Caviar leather Jumbo in excellent condition (estimated retail value: $5,500). I have my fingers crossed that you'll win, but if you don't, you'll want a back-up present; e-commerce luxury consignment boutique Designer Vault has everything from Chanel bags to jewelry to shoes, all of which are sure to delight the finest lady in your life. Besides, if you do win, you'll get to keep the gift you bought her (or if you're a really great son or daughter, she'll have the most memorable Mother's Day ever!).
READ MORE >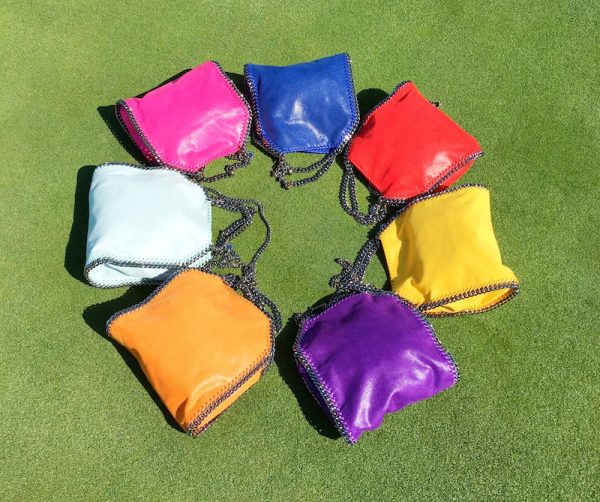 You know when you daydream your favorite designer is also your BFF and you get to hang out all day together? A champagne lunch followed by a great party for your kids? That kind of fantasy gets even better when your imaginary BFF, aka Stella McCartneyicon, turns out to be the warmest, friendliest, and most fun girl (not to mention the one with the best clothes) you can imagine. Yeah, that happened!
READ MORE >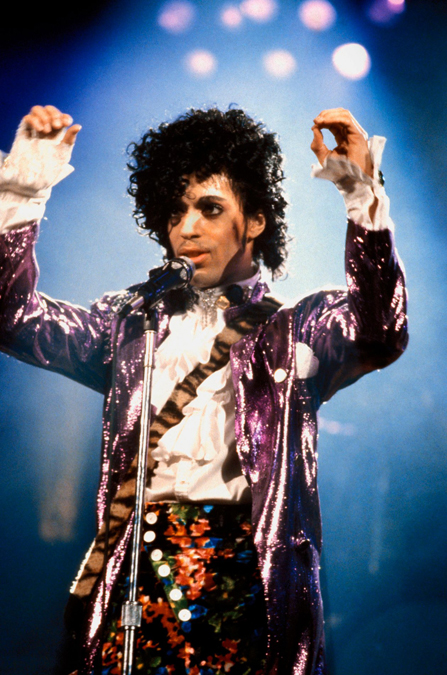 I couldn't even begin to count the number of memories I made in junior high in the '80s listening to Prince's music. Not many know this, but aside from his own songs, he also wrote hits for the likes of Chaka Khan ("I Feel for You"), The Bangles ("Manic Monday" – Yup! That was him), and Sinead O'Connor ("Nothing Compares 2 You" – a personal favorite). Prince was one of the best musicians of our time, and his personal life was just as inspiring; he credits childhood bullies as the reason he turned to music (If they weren't so mean to him, I would thank them!). So, yes, this is a sappy tribute to one of my all-time favorite artists, a man we lost much, much too soon.
READ MORE >
Frugal find of the month! This Korean drugstore BB cream will change your life. Never heard
of Laneige? Me neither, until recently. Amore Pacific, the largest cosmetics company in South Korea, created Laneige in 1994, and it's become a fast favorite with girls in Asia. The story behind the brand centers around mineral water, which they like to label "Optimal Mineral Water," harvested from the snow-clad peaks of the Himalayas. Allegedly, they spent 20 years perfecting its scientifically-engineered properties for skin and, according to Laneige, this "superior water" is the secret to hydrating, protecting, and revitalizing skin. A friend turned me on to the line when she used it to touch up her skin while sitting in my car after a Pure Barre class. She instantly looked dewy and fresh, while I remained a sweaty mess.
READ MORE >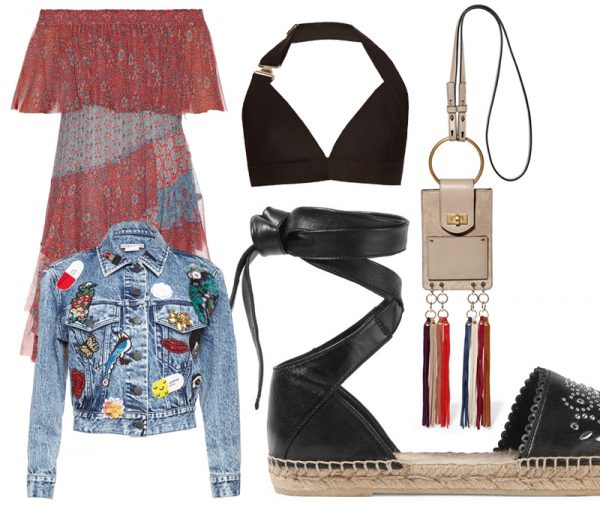 Off the grass and onto the sidewalk! Or into the office, for that matter. As we go into Weekend two of Coachella, where even more fringe-coated, cutoff-heavy, midriff-baring looks will be released upon us, I've been thinking about how to convert our festival favorites into real-life staples to wear again and again.
READ MORE >
Spring is the season when our sartorial insecurities come out to play. Everywhere you look, some chic young thing is sporting the freshest of florals and the softest of pastels, while you're still wondering if you emptied too much of your closet during spring cleaning. Fortunately, a style rut (whether real or imagined!) is easily fixed with just a few new wardrobe additions…
READ MORE >
I've been using SkinCeuticals C E Ferulic and Phyto+ serums for a while now, so when offered the opportunity to try their newly-launched Triple Lipid Restore 2:4:2 during a facial at Hiatus Spa in Texas, I was looking forward to seeing how the cream would boost the effects I'd been experiencing. My treatment was truly luxurious, starting off with a soothing foot soak (if only all facials came with head-to-toe pampering!).
READ MORE >
These days, it seems that a Birkin alone is not enough to satisfy top models. To stand apart from the Hermès-clad crowd, a custom Birkin is the accessory to have. Heidi Klum carried her camo version back in January, and now Elle Macpherson is giving us even greener eyes with her zebra-print iteration.
READ MORE >