Author Archive
Fri 12.05
And you thought the sale shopping was over! With discounts up to 40% off, Barneys has my full attention right now. Whether you still have holiday gifts to buy or you'd just like to reward yourself for making it through the week, there are definitely a few pieces you're going to want – pieces you'd even be willing to pay full price for!
Fri 12.05
First Gwyneth Paltrow opened a pop-up shop in LA, and now she's come down south with a Michelle Nussbaumer-designed space in Highland Park Village! Through December 14, Texans can shop a specially curated selection that includes everything from Stella McCartney to Jennifer Meyer Jewelry to Staub Kitchenware…
Fri 12.05
Do you ever get the feeling that your bag wishes it was something else? Lately, I've noticed a number of clutches that seem to have minds of their own. As if they are not completely content to be themselves. I don't know about you, but I appreciate a bag that doesn't fantasize about being another object entirely.
Fri 12.05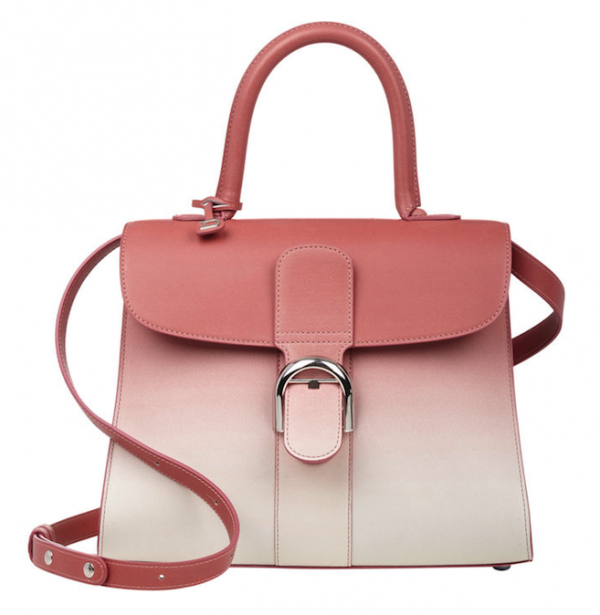 Leave it to Delvaux to take a motif as overdone as ombré (right down to the locks of many stars, circa 2012) and make it feel new, fresh, and completely alluring. They've done such a lovely job with their Brilliant MM tote, I've got to say it: ombré has never looked better. And that includes Jessica Alba's honey-hued brunette locks!
Thu 12.04
Last night, I attended my first Footwear News Achievement Awards gala, which for a Shoe Snob is like being a kid in a candy store! I was there to celebrate SJP, winner of "Launch of the Year" for her huge-hit shoe line, SJP by Sarah Jessica Parkericon.
Thu 12.04
The throes of winter call for extra layers, more substantial fabrics, and yes, plenty of fur and shearling (whether real or faux) to help keep you toasty. While our bags clearly don't require the same treatment, this season's slew of nubby shearling and frothy fur bags are making me want to bundle up, down to my tote.
Wed 12.03
I started using the Equitance Brightening Collection six months ago, hoping to bolster my daily routine with some much-needed nourishment. Most Asian women care more about flawless skin than makeup (if you don't have dark spots or discoloration, what's there to cover up?), and this Japanese line gives you that naturally beautiful look.
Wed 12.03
Striped crocodile?! Yes, please. Nancy knows what we want, and for this coming spring, it's great, thick lines of contrasting croc. Her level of ingenuity with the exotic skin is still unparalleled, and this collection makes for the most innovative use of crocodile I've seen since I can remember.
Wed 12.03
Go geometric for the holidays! Think outside the sequin-covered box, and get festive with intriguing shapes instead. There is no need to resort to sweaters with bells and pompoms, especially with a plethora of modern options that have sheen and sophistication to spare.