Author Archive
Wed 02.18
My most highly anticipated show of the week did not disappoint. On the contrary, Peter Copping's debut at the house of Oscar was an elegant affair. To say Mr. Copping has grand shoes to fill is an immense understatement.
Tue 02.17
Black as a fashion statement, particularly one for fall? Like with florals for spring, one could cuttingly reply, "How groundbreaking." While revolutionary it may not be, that doesn't mean catching sight of an all-black collection, or several, is not a breath of fresh (albeit, dark) air…
Tue 02.17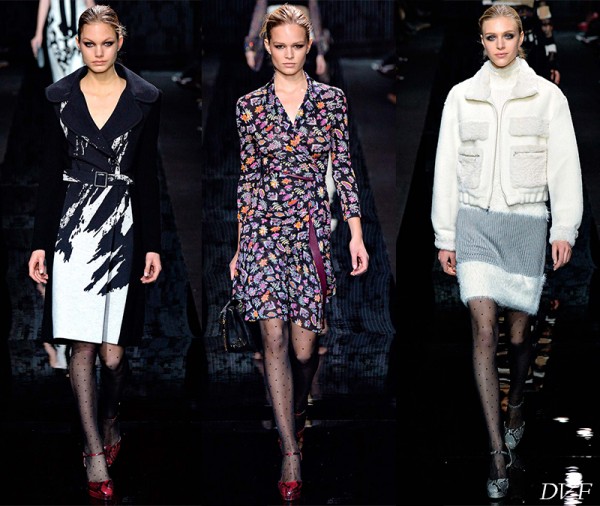 Glamour seems to be the theme of New York Fashion Week. From oodles of sequins and sparkles to evening slink by the runway mile, vamps, vixens, and red carpet-ready femme fatales are slated to come out in droves come Fall '15.
Tue 02.17
Judging by the ice and slush coating the streets, I think it's safe to say we're not in Dallas anymore. Some may say these freezing NYC temps make dressing for Fashion Week difficult, but I prefer to think of it as a challenge (mostly because that allows me feel better about the fact that it's freezing!).
Mon 02.16
As a designer, you will for that shining moment, the one when your roar rings louder than any other. Last night produced such an occasion for Prabal Gurung.
Mon 02.16
It's odd that our most quintessentially American brand has the name Derek Lam. Or is it? With primetime shows entitled Fresh Off the Boat, Asian-American culture is currently as American as apple pie.
Sun 02.15
There's nothing like a New York Fashion Week show that really puts you in a New York state of mind. Or in the case of Public School, a state of attitude.
Sun 02.15
While some designers apply broad themes or specific muses to catalyze their collections, Victoria Beckham tends to get inspired by a certain word that carries her through the season. For Fall '15, the word is bounce.
Sun 02.15
Leather or lace? Altuzarra says you don't have to choose one or the other. Elect both simultaneously! Call it Victoriana meets power-suiting. Call it the revelry that accompanies a keen juxtaposition. Call it whatever you want, but I'm calling it right now…