Author Archive
Thu 08.14
For his mere 30 years, Joseph Altuzarra isn't just an especially precocious designer. He makes elevated clothes for the fully realized, fully grown woman. Happily, his latest venture is no exception. Runway versus real life? Where many designers have trouble bridging the gap, Joseph has effortlessly solved the equation with his highly covetable, entirely wearable collection for Target.
Thu 08.14
We're used to Cate Blanchett looking glamorous and sophisticated, and while this is really no different, it is nice to see her let her hair down a little bit and have some fun!
Wed 08.13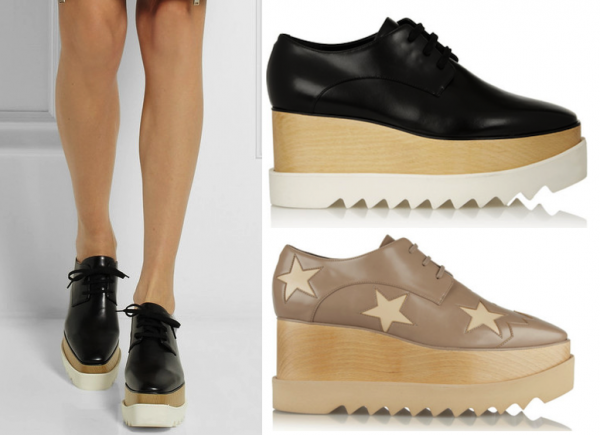 For the past few years, more and more women have incorporated brogues into their wardrobes, and now Stella has taken the popular style and elevated it even further – literally. This is one of those times when I get the idea in my head that I can pull off looks best left to others…
Wed 08.13

Following up on our discussion on Pierre Hardy's attention-seeking shoe, the art-inspired designer has now unleashed another eyeful on us. Think of this embellished clutch as the second installment in his cheeky nod to Pop and graphic art, as well as fashion's recent romance with all things overtly silly.
Tue 08.12
Only two years out of the gate, and already, M2Malletier has become a street style staple thanks to its signature "needle" hardware (inspired by medieval armor and medical instruments!) and distinctly structured silhouettes.
Tue 08.12
When I sat down to dinner with my dear friend and Who What Wear co-founder Hillary Kerr, I was immediately taken with her gorgeous pendant necklace. It turns out it was a Fitbit tracker that monitored her every step!
Tue 08.12
Thanks to the brilliant Roland Mouret's arguably long-overdue foray into bags, my favorite dresses now have perfect companions. On his Fall '14 runway, the French designer, he of the body-transforming dresses and sensuous, geometric genius, unleashed a first line of bags with his typically top-notch collection.
Mon 08.11
The king of streetwear reigns on. In the time of hashtags galore, endless abbreviations, and tweets and retweets, Phillip Lim is leading the pack once again, thanks to his new trio of bags that are as much a commentary on our current culture as they are comment-worthy.
Mon 08.11
Admit it. You love scrolling through celeb profiles on social media, and few provide more scrollable content than SJP. Sure, it took a while for her to jump on the Instagram/Twitter bandwagon, but some things are worth the wait.