Author Archive
The votes are in! Scroll through to find out which designers you're awarding with the year's top honors…
Featured Items
Yes, I know that we're in the midst of the year's coldest weather, and unless you have a tropical getaway planned, buying sandals is just a reminder that you won't be able to wear any for months; but allow yourself to be seduced by the promise of a new spring wardrobe, distinguished by crystals as turquoise as the sea, ankle straps strong enough to get you through hours of dancing, and savings of up to 80% off from NET-A-PORTERicon! Deals like these will melt your sartorial ennui away in no time…
Featured Items
There's no need to spend a fortune on the most beloved color of the year. Rose quartz isn't just a shade of pink that's easy on the eyes and uplifting to the spirit. Soft and unassuming, it's a color that looks good on every skin tone. It's also just about everywhere right now!
Featured Items
Oil-based products have taken over the beauty world in recent years, and yet some Snobs still aren't convinced of the virtues of fighting bad oils with good ones. Well, if anyone's going to change your mind, it's luxury purveyor and all-around beautiful man Tom Ford.
Featured Items
For those of you who didn't think such a list is possible, think again. As for most of you who know a substantial list of under-$100 bags is feasible but are savvy enough to remember that no one said anything about those bags being chic, cute, covetable, or remotely expensive-looking, well, here's one to change your mind! We've scoured all the stores to find a tightly edited group of 10 bags that are all that and more. Long live the frugal Snobs in all of us!
Featured Items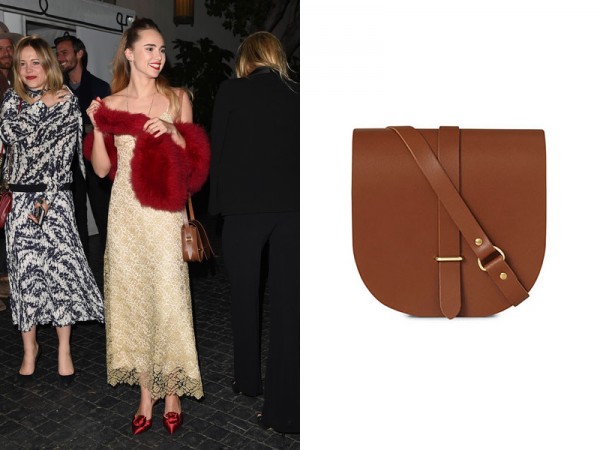 Carrying a saddle bag on the red carpet? That's not something you see every day – and for good reason. Somehow, though, Cambridge Satchel's vintage-inspired design seems surprisingly appropriate hanging off the shoulder of Suki Waterhouse.
Featured Items
I wish there was a pill for "I don't have anything to wear" days. Pop it and poof! A new outfit. If you also suffer from this chronic ailment, an eye-catching bag is always the answer. And if you're carrying one of Sarah's Bags, you can trust it will be all anyone looks at; no one will even notice what you're wearing with one of these mood elevators clutched in your hands. So tongue-in-cheek, when I'm not taking them out as my medicine, I like displaying them on my bookshelves.
Featured Items
Thanks to my longtime friend and favorite lifestyle expert, Kimberly Schlegel Whitman, I monogram anything and everything I own (though she strictly told me monogramming my child is forbidden, not to mention potentially illegal), so it seems perfectly fitting that her seventh book is all about just that! In Monograms for the Home, she not only goes into the history of these personal touches – which dates back to the sixth century BC – but she also offers ways to elegantly incorporate them into every room of your house. With gorgeous photos and tips from fellow etiquette experts, this is just the style guide you need to start the new year off with!
Featured Items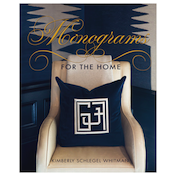 When it comes to New Year's resolutions, I say, all things in moderation…including shopping! If saving money is part of your 2016 plan, I applaud you. But as with dieting, too many restrictions may end up pushing you to a serious binge. Rather than blow your well-planned budget in one go, indulge responsibly – and moderately – with these final sales.
Featured Items