Author Archive
Thu 04.10
Did someone say beach? It was very likely me who uttered the magic word. I am so ready for the shore and sea after what very well has felt like the longest winter known to man (and Snob) since the Ice Age. I'm really not exaggerating – we had golf ball-sized hail strike Dallas in April!
Thu 04.10
A friend of mine recently removed her lash extensions only to find her own lashes greatly reduced in thickness and length. Rather than turn to a lash growth product like Latisse that might discolor eyelids or her blue irises, she tried a peptide-infused mascara.
Wed 04.09
Nothing can make a bigger splash in your spring wardrobe than an ethno-chic accessory, whether it's bold in print, color, or an indescribable sense of charm. Here we play with all sorts of influences – gypsy, Roman, Grecian…the inspirations may be localized, but the appeal is global.
Wed 04.09
Nobody rocks a crossbody like SJP! The busy mom of three walks her kids to school and gets her own groceries so she knows all the best hands-free bags out there, and her latest find is just as stunning as it is functional – the Elisabeth Weinstock United States crossbody.
Wed 04.09
I've been using Bobbi Brown gel eyeliner ($24) for years. The black-as-can-be formula always stays put throughout the day, even out in the Texas heat. I like to layer my liner, and this is the first layer. The gel glides on, making for an easy application that will define eyes without pulling at the delicate skin and rubbing off lashes.
Wed 04.09
What ever happened to good taste? Or at least functionality…? I can't entirely blame the people at Kate Spade New York for this absurd contraption. I actually fault Charlotte Olympia for paving the way for designers to unleash their tacky sides
Tue 04.08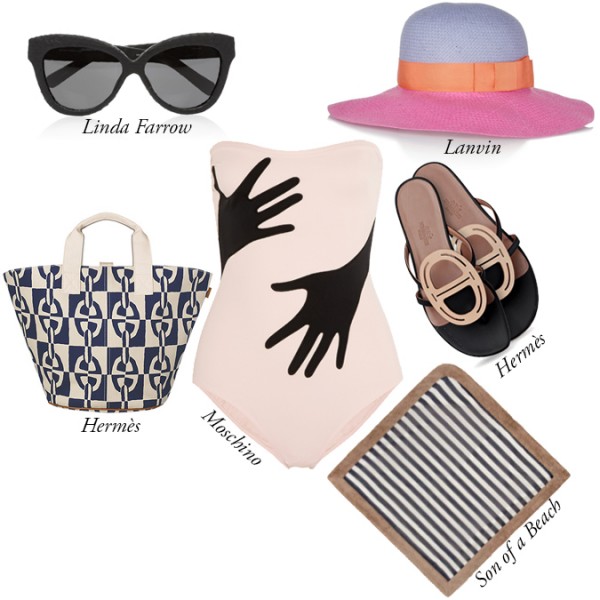 These aren't exactly the typical vacation must-haves that you can throw in your raffia tote and leave on the beach while you wade out into sea. They're more like what you'd be wearing while lounging on the deck of a 210-footer out on the ocean! Would you indulge in these luxe accessories for your next tropical getaway?
Tue 04.08
Reese Witherspoon shows off her sunny disposition not just with a smile, but with a vibrant yellow sweater. This is transitional dressing at its best, not to mention a great excuse to show off your legs if you keep them as toned as Reese's!
Tue 04.08
I like fringe; I really do. Actually, back in high school, I had a rather serious habit of dousing myself in fringe. A black fringe leather jacket, circa 1990? Check. White fringe leather boots, circa 1991? Double check!