Author Archive
Did you ever think we'd get to the point where an accessory for your accessory would be par for the course? Then again, your bag is so much more than a mere accessory, so it seems only natural to adorn it when you feel like something's lacking.
Emma Roberts loves Elkin. She's modeled for Kara and Brit Smith's LA-based brand, and is often seen wearing their easy pieces while out running errands. What I love about their Spring '15 silk number is its nod to the current trend of dropped waist plaid minis.
It's not news to any of us that sparkle gets you noticed. And adding a glittering embellishment to an otherwise simple black or neutral bag isn't a revolutionary idea for any designer, not by any means.
I love denim on denim. There's a fine line between being chic and being out of touch, though, and throwing patches into the mix only makes it harder to achieve the former. Fortunately for Kendall, she can wear anything and still look like the supermodel she is…
Everything tastes better with rosé, especially this time of year. There are countless good pink wines out there, from the buttery, Provence-made variety to delicate Pinot Noirs to bold Grenaches, but I have two go-tos that always make me happy.
Obsessed with Jane Birkin? I'm talking the person, not the bag. I am, and there's no shame in it. You can have your Kardashians and Jenners, but I will forever revere the style of the one and only Jane Birkin. For over half a century, she's dressed to please herself…
Could simple, streamlined totes be having a moment? Sure, elegant Célines and Victoria Beckhams have been Snob favorites for years, but you don't necessarily expect Bad Gal RiRi to carry such a classic style. Maybe it's in response to all of the clown couture we see paraded on the streets.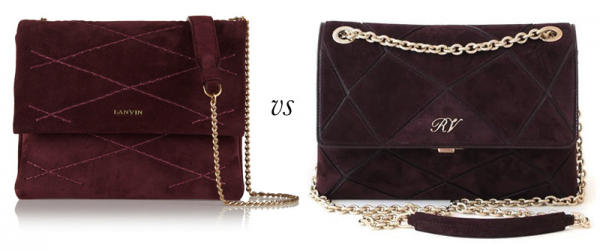 Is imitation really the highest form of flattery? Or is it just plain annoying. When I happened upon Lanvin's Sugar version of the Roger Vivier Prismick bag, I thought to myself, "Oh, Roger Vivier is reissuing my Prismick shoulder bag in the exact same color. How odd and unoriginal."
It's exciting enough to find a great bag on sale, but to find a bag for under $250? That's the dream! Check out some of the latest below…