Author Archive
Mon 01.19
Now this is how you do a print! I am currently loving…nay, obsessing over Alexander McQueen's recent foray into florals, which first captured my attention courtesy of the mini Heroine, with layered pink cutouts, and now on the Legend shopper tote.
Fri 01.16
If 70% off wasn't enough to get your to reach for your wallet, then how about an extra 20% off on top of that? NET-A-PORTER is just begging for you to shop their final clearance, and I don't know about you, but I've shopped for far worse prices than these!
Fri 01.16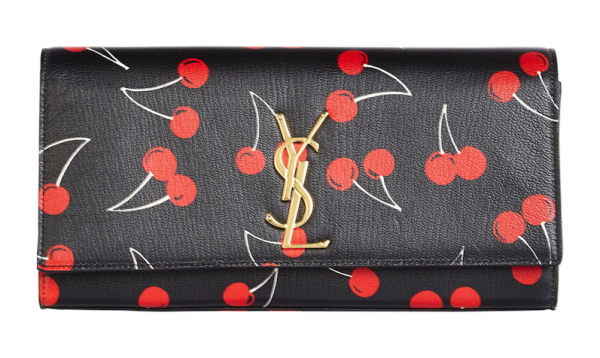 So this was originally going to be a Snob or Slob post, but I'm just going to assert myself and give it big, huge Slob.
Fri 01.16
Spring is here! Okay, not really, but diptyque's spring collection is here and that's just about as good.
Fri 01.16
Luisa via Roma's Firenze4Ever Style Lab isn't just for celebrating cutting-edge fashion in Florence, one of my favorite cities in the world, and letting out my inner stylist (and model!).
Thu 01.15
We are FAR from shorts weather (unless you've booked a fabulous vacation, in which case, take me with you!), but don't get stuck in a skinny jean rut. Switch up your pant game with some high-waisted, well tailored, slacks.
Wed 01.14
Think louche, think "I don't care (but, of course, I actually do care)" rock 'n' roll attitude. The brand is currently exploring the art of Parisian ease, and in the process, they have perfected it. Leopard spots in a variety of scales and shades, some punchy and others muted, meet up with masculine checks, layers of herringbone, and allover leather.
Tue 01.13
Perhaps even sadder than the end of a glittering holiday season is the end of the holiday sale season, but there's still a little bit of time left to get a deal or two…