Author Archive
Tue 12.02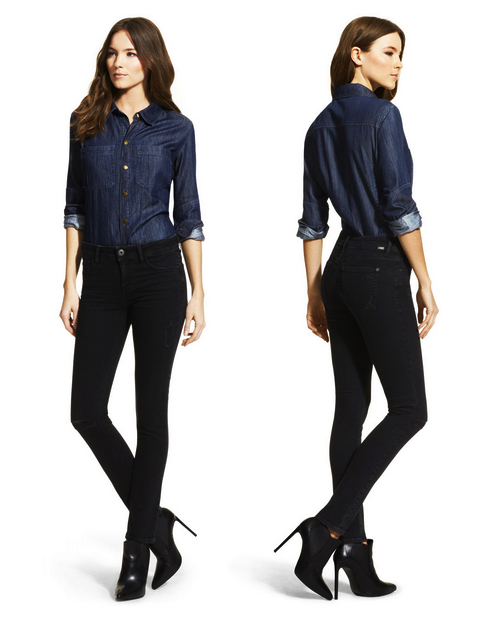 All right…those Thanksgiving leftovers should be gone by now, so it's off to the gym! Or if you feel like luxuriating in holiday bliss just a little longer, there's always DL1961. These are skinny jeans for days when you feel anything but.
Mon 12.01
Just finished a long Monday at work? Kick back, relax, and end Cyber Weekend with a bang!
Mon 12.01
From bright and early on Black Friday to the evening hours of Cyber Monday, this is a long weekend to milk the sales if I've ever seen one. To top it all off, this Cyber Monday NET-A-PORTER is offering 30-50% off plenty of awesome merchandise. Here, my top picks of their just-marked-down bags…
Mon 12.01
Gold has been capturing the desires of people for thousands of years (did you know the earth's gold likely originated from colliding stars?!), and for good reason. Timeless and sophisticated, no metal is more alluring, and only real gold will do.
Fri 11.28
By now, the crowds are surging at Black Friday sales. Rather than run from store to store with your elbows out, why not just kick back at home and click through the best deals?
Fri 11.28
Think you know Lord & Taylor? Think again! Ever since they've opened their fanciful shop-within-a-shop in October, I've had a newfound appreciation for the department store. Now in time for Black Friday, it's about to get even better.
Thu 11.27
Ah, the age-old quest for a perfect pair of thigh-high boots. As we know, perfection can be a tall order (pun intended). A number of boxes need to be checked off…
Wed 11.26
Hungry? Wear your lunch on your arm. Or even better, your favorite snack. The latest crop of kitschy-fun bags is setting out to make your mouth water. While most aren't exactly appetizing, they do make for cute statement pieces that are well worth a giggle. So lighten up, eat up, and have some fun with this food for thought!