Author Archive
Mon 01.05
I may be another year older according to the Chinese New Year tradition, but that doesn't mean I have to dress older! Au contraire, Kenzo's rubberized leather has me feeling like a kid on a skateboard again…
Fri 01.02
What's the latest trend in accessories? Personalized bags, of course. While you know I love a good monogrammed accent, there are plenty of other ways to make your bag strictly your own. Just look to Anya Hindmarch, a designer who has always had a similar fondness for personalization.
Fri 01.02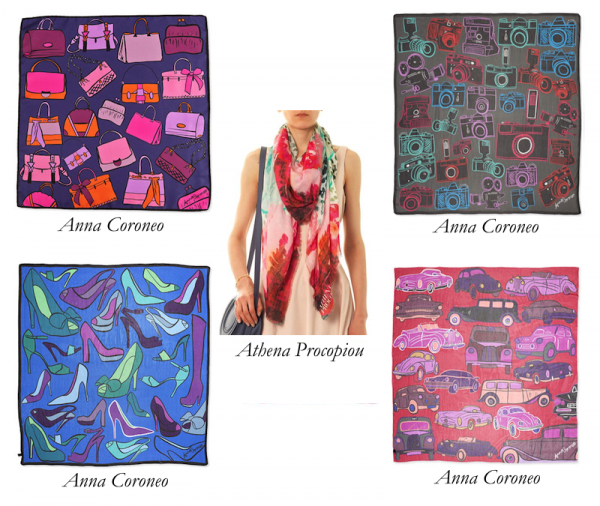 Some say wear your heart on your sleeve. I say wear it on your scarf! That's exactly why I fell for artist and designer Anna Coroneo's beautifully crafted silk squares. Honestly, a handbag-printed scarf? It's one of my greatest passions on one of the chicest accessories! These are almost too good to be true…
Thu 01.01
The holidays may be coming to a close, but winter most certainly is not. Put your sparkly mini dress and heels in the closet, and pull out a warm, oversized poncho! It's essentially a chic, wearable blanket. What could be better than that?
Thu 01.01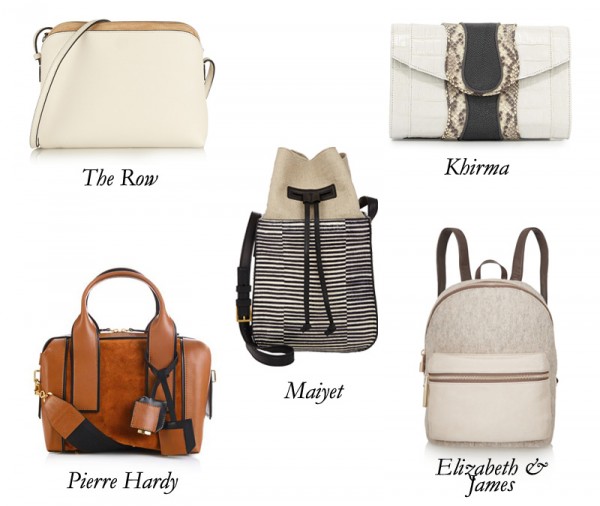 New Year, new neutrals! For every fantastic bright bag you collect, you probably want two to three relaxed, natural-looking bags. As fun, and sometimes necessary, as perky, offbeat colors are, it's the true-to-nature neutrals that will take you through your real life.
Wed 12.31
The new year always brings new beginnings and new habits. Get a fresh start with your skin by incorporating Renée Rouleau's ten tried-and-true tips to get a beautiful glow all year long.
Wed 12.31
When it comes to the crazy, kooky, kitschy, playful, frisky, or fun, the clutch is the style that can manage such moods best. Case in point: Kotur's Taylor box clutch, made of shiny, pearlized Perspex. Who says you have to wait all the way until the Fourth of July to spark some starry, stripy fireworks?
Wed 12.31
Mirror, mirror, in your closet! But I'm not talking about your full-length reflection…
Tue 12.30
Take a hint from the latest runways and dive into color! But there's no need to perform an all-out wardrobe overhaul. Hold onto your favorite neutral colors for the main part of your ensemble because a boldly colored bag is the simplest way to ease into color and test which searing new hue really speaks to you.