Author Archive
Thu 07.31
Top-handle bags are having a major moment right now. The first famous top-handler was the Kelly bag; designed in the 1930s and originally known as "Sac à dépêches," it was aptly renamed for the Princess of Monaco in 1954.
Thu 07.31
Do cowgirls wear stilettos? They will if Gianvito Rossi has his way!
Wed 07.30
Get to know some of NYC's best up-and-coming designers!
Wed 07.30
Right now, I am all about simplifying my life with small pouches. I no longer need to carry baby supplies, so it recently hit me: I myself don't even understand why I still run around daily with large bags. If there's a designer who understands the work/kids/leisure balance, it's Victoria Beckham, so it's no wonder I'm obsessed with her small zip pouches.
Wed 07.30
Tomorrow is the last day you can enter to win this pale pink Balenciaga Tube bag and $1,000 Kirna Zabete gift certificate!
Tue 07.29
This is one of my favorite bags from Chloé, and given how many gorgeous contenders there are, that's no small statement!
Tue 07.29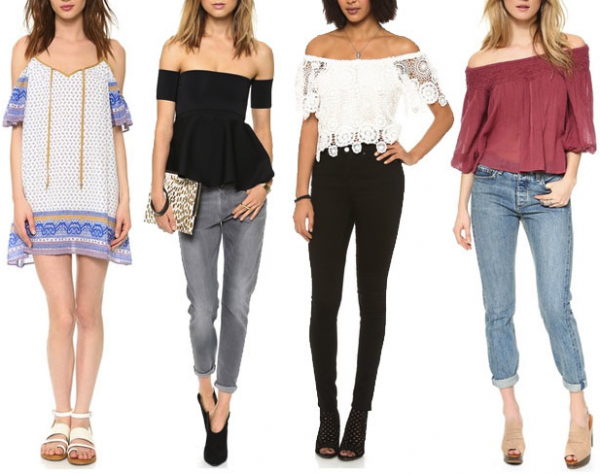 While I love a good bare shoulder, the newest crop of pieces border on vulgar. Some designers appear to be underestimating the power of the shoulder. Just a flash of skin is all you need to make your point.
Tue 07.29
Remember how eagerly we anticipated the premiere of each new season of Sex and the City? The excitement would overtake every woman I knew, whether they lived in a bustling metropolis or not. And it wasn't just to observe and empathize with Carrie Bradshaw's love life but to gaze at the shoes and bags worn by Sarah Jessica Parker.
Tue 07.29
Everyone has their special magical place. For some, it's Disneyland. For others, it's a secluded beach in the tropics. For me, it's the city of Florence.