Author Archive
Wed 04.02
Have you finished spring cleaning? Reward yourself with a few pieces from Shopbop's massive sale! Nearly 4,000 items at up to 70% off guarantee that you're sure to find more indulgences than you even have room for in your newly emptied closet (you can always build a bigger closet, though, right?).
Wed 04.02
Rita Ora (or her assistant?) is carrying one of the cutest backpacks I've ever seen! I have to assume it belongs to Rita since the nude bag coordinates with her head-to-toe cream ensemble from Swedish brand Ann-Sofie Back's Fall 2014 collection. Well, almost head-to-toe! From the knee up, she's a classic bombshell topped with a black Trilby hat, but when does Rita ever do classic?
Wed 04.02
Hermès is as well-known for their meticulously crafted silk scarves (I know women who collect them and choose not to wear them, but frame them on their walls!) as they are for their perfectly crafted – and wildly sought-after – bags. Now the two have come together to effortless, luxurious (and effortlessly luxurious) effects, as only Hermès could execute.
Tue 04.01
I don't like posting photos of children on the site (it's intentional that you will never see a photo of my son here). It's hard enough protecting your kids in today's digital age; why would people openly expose their kids on public Instagram accounts to gain followers and likes? Okay, enough ranting about that. This feature is about January Jones looking polished as can be while out and about with her little one.
Tue 04.01
Lately, it's beginning to seem like the biggest muse in fashion these days isn't some leggy supermodel or airy chanteuse, but candy! From Saint Laurent to Charlotte Olympia, brands have been putting out collection after collection of delectable sweets. And though the good-enough-to-eat treats won't widen your waistline, they will thin out your wallet…
Tue 04.01
As a protégé of both Giorgio Armani and Andy Warhol, fine jewelry designer Wilfredo Rosado knows a thing or two about "transforming street style into high fashion." Look no further than the Metropolis earrings below, a classic teardrop shape outfitted with a multitude of diamonds, rubies, and pink and yellow sapphires.
Mon 03.31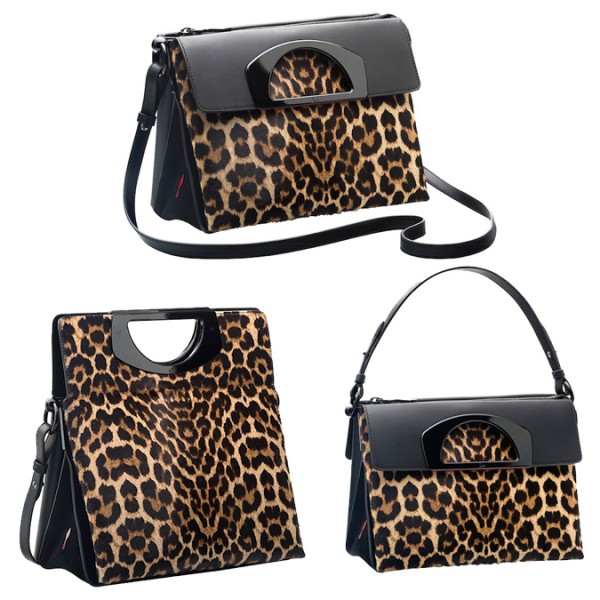 Bon voyage, studs, grommets, glitter, and heavy-metal hardware, and bonjour, clean lines, smooth metal, and pristine cutouts! From spikes to structure, I like the direction Christian Louboutin bags are headed for Fall 2014.
Mon 03.31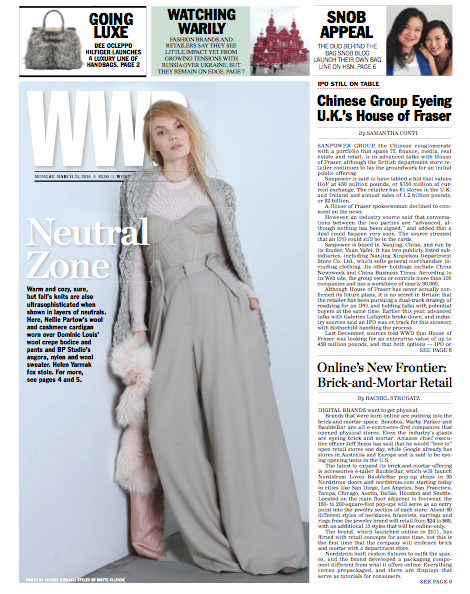 Our heartfelt gratitude goes out to Women's Wear Daily for making the launch of our Snob Essentials bag line today's front-page news! As the name suggests, we have covered all the bag essentials a Snob needs, from clutches to backpacks to everyday totes. Using vegan leathers, we've designed the whole line within an affordable price range ($68 to $128) without sacrificing quality.
Mon 03.31
The Michael Kors era at Céline ended over a decade ago, and today it seems his namesake brand couldn't be more different than the French house. But once upon a time, Michael Kors was the king of Céline, and he made the most amazing platform shoes you'd ever seen. I still have two pairs of stacked heels from his tenure, and they're not unlike these here.