Author Archive
Meet the new cool-girl bag. The bag for the girl who inherently gets that no waitlist or amount of hype can make you cool if you aren't already so. Derek Lam 10 Crosby's crossbody clutch isn't just the perfect understated, everyday bag. It's the frugal Snob's dream come to life.
I hosted a fall trends-themed shopping event over the weekend at Neiman Marcus in Dallas. Among plenty of bubbly and treats, guests and I got excited at the prospect of fresh staples, new must-haves, and unexpected revamps on the classics.
It's back-to-school-shopping time! Okay, so you may not be in school, but why let kids have all the fun? Now through September 1st at 6 am EST, BergdorfGoodman.com is offering 40% off select items, giving you the perfect price point at which to update your wardrobe for fall.
For Game of Thrones fans, this ornately embroidered Valentino bag will make you feel like the Mother of Dragons. As for everyone else, it will make you feel just plain chic, and that's enough to get me obsessing!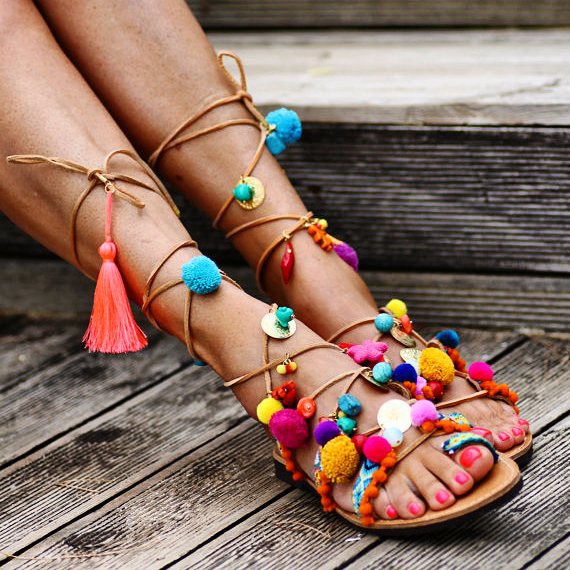 With the summer's number one destination being Mykonos, Greece, it's not surprising that the season's must-have sandal originates nearby. Handmade in Athens, Elina Linardaki's boho-style shoes make you want to book a trip to the Mediterranean ASAP.
While you're busy cramming in last-minute barbecues and trips to the beach, keep in mind one beautiful thing about the end of summer: it's time to shop for fall! And at the top of my autumnal list (other than bags, of course) are booties.
I love a good hobo bag, but they're kind of like black holes. If you've ever rifled through one of your adorably soft and slouchy hobos in search of keys or a ringing phone (which is soon to be a missed call), then you'll know what I'm talking about. Prada has the answer with their Daino hobo bag.
When it comes to identifying and celebrating fashion's "it" girls, no brand seems to be as knowledgable as Mulberry, whether they're designing bags in tribute to these icons (remember their beloved Alexa Chung-inspired messenger?) or collaborating with them (as was the case with last year's Cara Delevingne collection).