Acne
There are a lot of crazy mythical cures out there, and oil pulling sounds like one of them. But it does in fact have its merits and benefits. It is an ancient practice, ancient as in it was written about in Ayurvedic books thousands of years ago. So why are we only hearing about this now?
Ole Henriksen Roll On Acne Clearing Solution ($20) has become my secret weapon for a post-gym face cleanse. It's super easy to use since it's a rollerball (i.e. very sanitary – key after the gym), and it doesn't smell or dry out my skin. It says to apply it before using a moisturizer, but I actually cleanse, apply moisturizer, and then use this as a spot treatment and never leave having a feeling of dryness.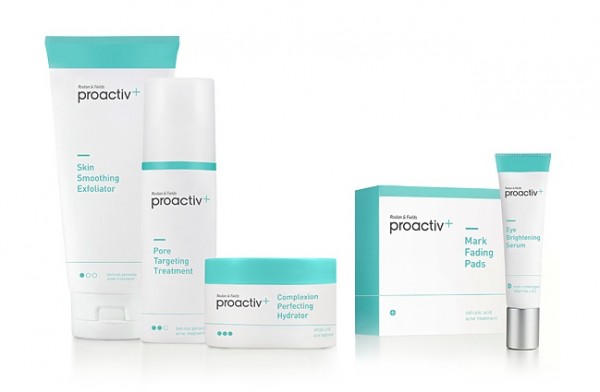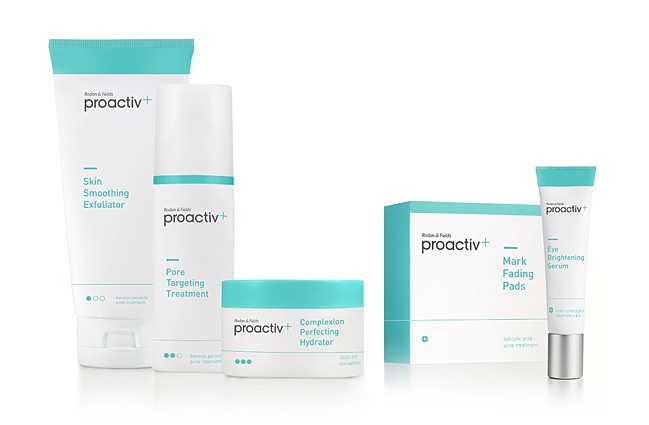 Proactiv+ works…it just does. It's formulated with the same actives as countless other products, but somehow their trio of products is more effective without smelling bad or over drying your skin (their step 2 product is drying, but if you cut it down from the recommended three times to one or add in a moisturizing SPF to the trio of products, your skin should be fine).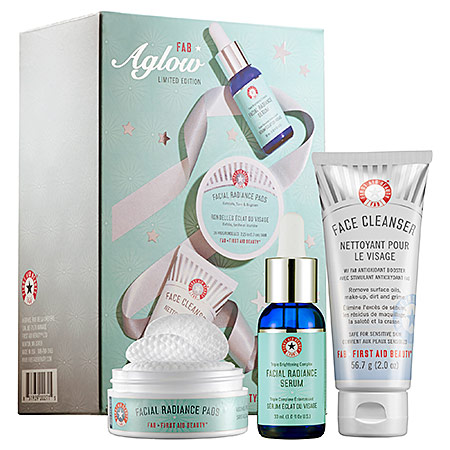 I've been traveling a lot lately, and the timing couldn't be more perfect beauty-packing wise. Now is the time when most brands are releasing their limited edition beauty gift sets and most not only offer stellar values, but they're usually travel friendly. Case in point First Aid Beauty's FAB Aglow Kit.
I've long known that dairy leaves me feeling bloaty. I'm fine if I have a slice of cheese here and there or a little bit in my cereal and it's not a problem if the dairy is in say a piece of cake, but if I have any more than that I end up looking like I'm pregnant for a few hours…
I've been looking like dead woman walking lately…uch. I've been tired and stressed and the effects are showing up on my face. I've also had minor breakouts that don't seem to be going away…this is not acceptable!!! I stopped by one of New York magazine's top rated dermatologists Dr. Schultz's office (his office is about as luxe as it gets…), to see if there's anything he can recommend.
Miranda Kerr's skincare line, KORA Organics, is now available on NET-A-PORTER – we're merely a click away from supermodel gorgeousness (that's what I tell myself anyway). Between Kerr's collection and Josie Maran cosmetics, it seems models have a love of all-natural beauty.
I am the biggest Clarisonic pusher. I bring it with me to the gym every day so I couldn't begin to count the times I'm asked about it and every time I go on and on about how amazing it is – seriously it's the best investment for your skin! Exfoliation is key for preventing signs of aging and the Clarisonic will gently exfoliate while cleansing skin and helping treat and prevent blemishes.
I've always adhered to a 7-10 step skincare routine, but now I've found a way to get by on just 3! For a recent two-day trip to NYC, I wanted only carry-on products. Dangene's antioxidant-rich program was just what the dermatologist ordered! She calls herself a "personal trainer for your skin" (visit the Institute of … Continue reading Dangene Skincare Program: Three's Company