Acne
I've long known that dairy leaves me feeling bloaty. I'm fine if I have a slice of cheese here and there or a little bit in my cereal and it's not a problem if the dairy is in say a piece of cake, but if I have any more than that I end up looking like I'm pregnant for a few hours…
I've been looking like dead woman walking lately…uch. I've been tired and stressed and the effects are showing up on my face. I've also had minor breakouts that don't seem to be going away…this is not acceptable!!! I stopped by one of New York magazine's top rated dermatologists Dr. Schultz's office (his office is about as luxe as it gets…), to see if there's anything he can recommend.
Miranda Kerr's skincare line, KORA Organics, is now available on NET-A-PORTER – we're merely a click away from supermodel gorgeousness (that's what I tell myself anyway). Between Kerr's collection and Josie Maran cosmetics, it seems models have a love of all-natural beauty.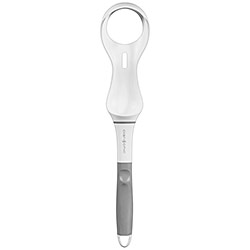 I am the biggest Clarisonic pusher. I bring it with me to the gym every day so I couldn't begin to count the times I'm asked about it and every time I go on and on about how amazing it is – seriously it's the best investment for your skin! Exfoliation is key for preventing signs of aging and the Clarisonic will gently exfoliate while cleansing skin and helping treat and prevent blemishes.
I've always adhered to a 7-10 step skincare routine, but now I've found a way to get by on just 3! For a recent two-day trip to NYC, I wanted only carry-on products. Dangene's antioxidant-rich program was just what the dermatologist ordered! She calls herself a "personal trainer for your skin" (visit the Institute of … Continue reading Dangene Skincare Program: Three's Company
The most important product in your beauty cabinet is cleanser because without healthy, radiant skin, no foundation/bronzer/blush you put on will look as nice as it should. Nars agrees, which is why he created the NARS Skin line. I'm forever trying out different cleansers (even if you've found the best one, it's good for your … Continue reading NARS Gentle Cream Cleanser: Dry Cleaner
NIP + FAB, the affordable line from the woman behind Rodial, has just launched a new product called Glycolic Fix. For you Rodial lovers out there, the quality of ingredients in both lines is comparable, N+F is less expensive because there are less actives in it – i.e. it's meant for less damaged skin. The … Continue reading Frugal Snob: NIP + FAB Glycolic Fix
Who hasn't used Proactiv or doesn't know at least know like…10,000…people who have? I never used the original growing up, but so many of my friends did and from what I can remember they all had stellar results (though if memory serves me correctly those results tended to dissipate once they stopped using the regimen). … Continue reading Proactiv +
Last week I posted a teaser for the new NARS concealer, and now my review is in! Throughout the year, I switch off between concealers depending on the weather and the appearance of my skin. For dry winter months, I find that the ones with creamier consistencies work the best. But they're too heavy for … Continue reading NARS Radiant Creamy Concealer: Nothing Left to Hide