Aging
Christie Brinkley makes 60 look like 40, so I'll eat, drink, and use anything she recommends if it means I that I will come even close to looking as good as she does when I'm 60!
Just when you thought it couldn't get worse, it turns out sugar isn't only bad for your waistline, it's also bad for you skin; and we're not just talking possible breakouts, but signs of aging too.
I used to be all about La Prairie's Skin Caviar (even though I was probably too young to fully appreciate it), but when it comes to age-defying, hydrating beauty products, nothing tops their new Cellular Swiss Ice Crystal collection.
We try to avoid playing favorites with our beauty products. There are so many new tech-savvy tools, colorful polishes, and revolutionary skincare serums coming out all the time that you want to try everything, and lucky for me, that's my job! At the end of the day, though, there are just some must-haves that can't be beat.
After a hot bath, I love to relax by slathering Darphin's Revitalizing Oil all over my face, hair, and body, and sitting in my zero gravity massage chair for 20 minutes of pure bliss.
The new year always brings new beginnings and new habits. Get a fresh start with your skin by incorporating Renée Rouleau's ten tried-and-true tips to get a beautiful glow all year long.
I started using the Equitance Brightening Collection six months ago, hoping to bolster my daily routine with some much-needed nourishment. Most Asian women care more about flawless skin than makeup (if you don't have dark spots or discoloration, what's there to cover up?), and this Japanese line gives you that naturally beautiful look.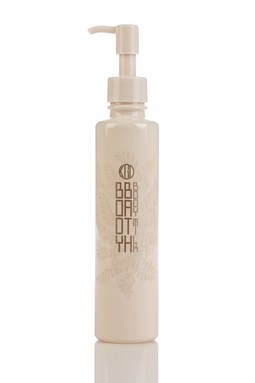 Anti-aging shouldn't stop at the neck. In fact, hands are one of the easiest places to spot someone's age; they're rarely cared for as well as the face is, and the rest of the body often ends up equally overlooked. If you really want to stay soft skinned, you must pamper yourself from head to toe…
I started using Strivectin over 10 years ago, just after I'd turned 30 and gotten married. I'd always been a beauty addict, but with so many big life changes, I felt like being even more proactive when it came to anti-aging.