Aging
My British friends rave about Charlotte Tilbury and her Magic Cream, but of course it's not available in the US yet (c'mon, FDA!). By the time it makes its stateside debut, the formula will be watered down or completely different, so I've been begging my friends across the pond to ship it to me!
In my latest Harper's Bazaar column, I talk beauty tips for Asian hair and skin! Read the full article here…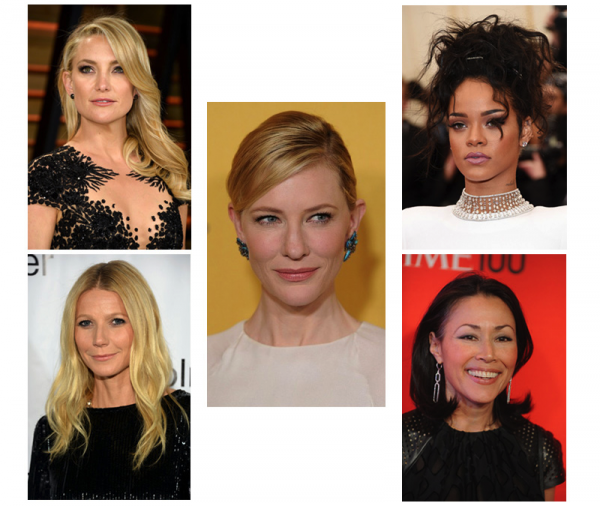 Celebrity esthetician Renee Rouleau shares which celebrity skincare tips are myths and which are the real deal!
Between the heat and the rays from the sun, summer requires a different approach to beauty. You need protection, but still want to have fun! Here are my essentials to ensuring the season has just the right amount of hotness…
Move over, acai berry! The trendiest fruit of the moment is none other than guacamole's most famous ingredient – avocado. In skincare, it just works, especially in this Kiehl's Creamy Eye Treatment.
I've got the best under $50 hostess gift for you! The above duo is from MIYU Beauty, a brand that specializes in two of my favorite things: tea and skincare.
I recently posted a fun Instagram asking followers what advice they would give their younger selves. The most popular response? "USE SUNSCREEN!" I can definitely relate.
I can't even tell you how many people have bought a Clarisonic because of my raving about it. I used to use it everyday after my workouts at Barry's Bootcamp and there was almost no day when at least one person didn't ask me about it. Even though it has been months since I've used it, I still have people coming up to me every so often at the gym to tell me they bought one because they saw me using it.
I'm a master when it comes to faking bright eyes and flawless skin. Applying concealers and skin tone correctors beneath tinted moisturizer has been my go-to for years because like most of us, I certainly don't get a full eight hours of sleep. Even those who do aren't immune to dark circles.