Bag Snob
Mon 09.01
While summer may feel like it's over, as long as there are new fall giveaways to win, I'd say it's worth switching seasons! We've teamed up with Italian retailer Forzieriicon to bring you four beautiful bags, ranging from the fun and unusual to the classic. Each week, we'll reveal a new accessory, starting with this Charlotte Olympia…
Mon 09.01
I've admired Mary Katrantzou's picturesque prints for years, so her first bag collection is cause to celebrate! She's offering everything from embroidered circle and triangle clutches to colorblocked shoulder bags, but what got my attention first were the totes.
Fri 08.29
Recently, Cathy Horyn succinctly wrote of her longtime nemesis, Hedi Slimane and his accomplishments (or lack thereof) at the house of Yves Saint Laurent: "In two years as creative chief, he has barely broken a sweat as he fetches another pussy bow from the '60s time capsule."
Fri 08.29
Fact: An elegant and timeless clutch is never wrong. Another fact: Lanvin excels at creating elegant and timeless clutches, pieces that are as refined and nuanced as they are quietly evocative of the house and the distinct brand of femininity they represent.
Fri 08.29
By now you've either bought or added booties, a coat, and something burgundy-colored to your fall fashion wish list. What about a few more unexpected pieces, though?
Fri 08.29
Only a couple of days left to enter the giveaway! With the help of sponsors Edie Parker and Spring, we have not one, but two customized Flavia #Hashtag clutches – one in pearlescent white and another in navy!
Thu 08.28
The latest films from Miu Miu's series Women's Tales are out today, and to mark the occasion, the brand has released a special app that ties in with Miranda July's hilarious short "Somebody." I'll let you watch the movie to find out exactly what it does, but trust that it's quirky and good for a laugh!
Thu 08.28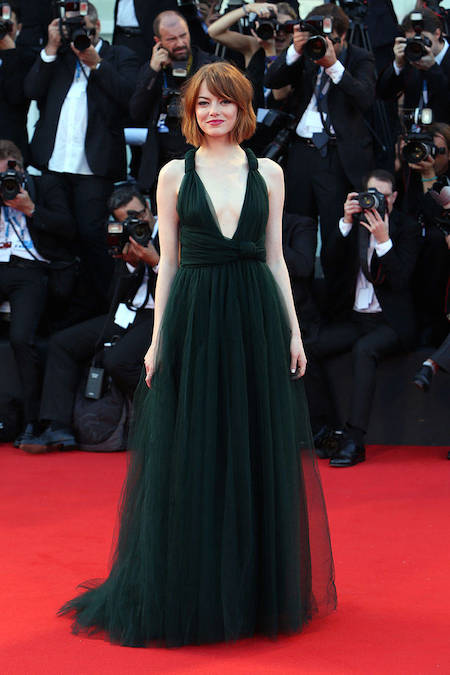 Today's fashion news includes the best dressed at the Venice Film Festival and a controversy surrounding one of Zara's latest pieces…