Bag Snob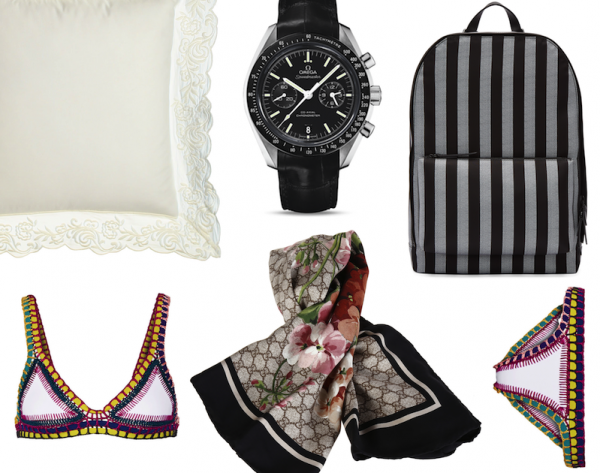 Yesterday my boyfriend gave me an early Valentine's Day present: Scattergories. I don't care how old I am; I love a good board game, and I love him for knowing that. Plus, with temps in NYC expected to drop to a balmy 13 degrees on Sunday, a little at-home entertainment is a nice idea. Well, after playing one round, I feel compelled to warn you: I suspect this game has the power to shake even the strongest of decades-old marriages. I'm pleased to say that my boyfriend and I are somehow still together, but the fact that he believes pumpkin pie to be a "place that is hot" does not comfort me…
Featured Items
Right now, the overarching trend in bags is everything optimistic and fun. It's not the shape that makes a bag a must-have anymore. Instead of specific silhouettes, it's all about the vivacious and expressive. Think details that catch the eye for bags that are personality-driven and tell a story – so you can tell your own story with your bag. What's not to love about that?!
Featured Items
Some runway bags don't translate well to real life. But Marc Jacobs is one of the few designers who can successfully bring the dream to reality. His Spring '16 bags are just as enticing a prospect to carry all day, every day as they were when we first saw them swinging from the arms of models back in September at the Ziegfeld.
Featured Items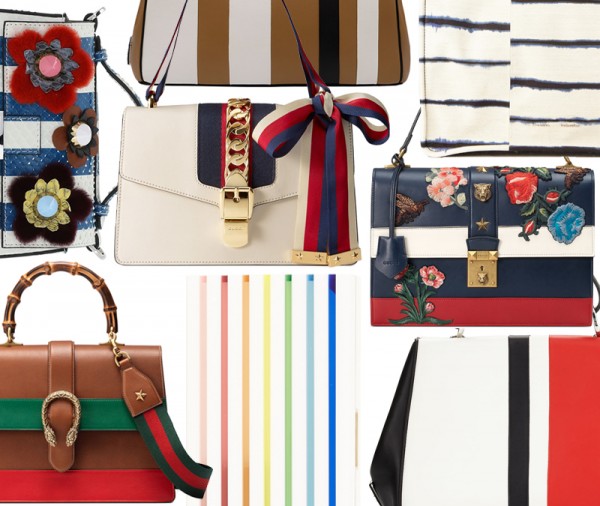 Stripes: No longer relegated to sports or prepsters, the fashion set has claimed them for our own. And trust we have really run with them. This season, almost every major designer has gone stripe-happy, but I can say with confidence that none have done it as well as Gucci. Can I just say Gucci, Gucci, Gucci is all I dream about? Every. Single. Day. Never would I ever think that stripes, chains, and bows could be so well-executed. But here they are, along with my other favorite stripes of the season!
Featured Items
Happy Fat Tuesday! I don't know about you, but any holiday that encourages you to indulge in decadent foods (Did you know Mardi Gras was originally a binging festival so people could stock up, so to speak, on fatty foods ahead of giving up their favorite treats for Lent?), wear anything and everything flashy, and let loose in the streets gets my support. Maybe you're storming the French Quarter as we speak or maybe you didn't even realize beads were being tossed around with reckless abandon today.
Featured Items
I've often talked about my first designer bag: A Gucci crossbody with a matching wallet from my mother when I turned 17. While I carried the beloved bag to death as a teenager, I have not been able to find it for years. Between living in L.A. and Taipei in my twenties and subsequently moving to Dallas in my thirties, it got lost along the way.
Featured Items
It's nearly impossible to keep up with all the new activewear brands launching these days, but let me make it simple for you. Your really only need to know about three: Alala, Michi, and Koral. Not only will these brands have everything you could possibly want to feel great about the way you look at the gym (and they're made to function just as immaculately as they look), but they stock a ton of options that would look just as good in a bar as they would in a gym.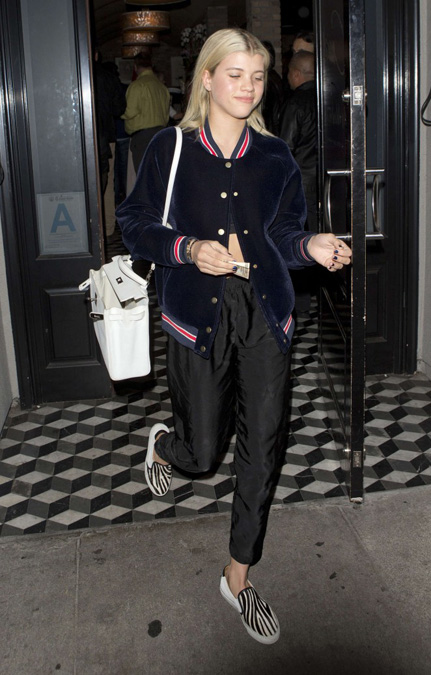 Yet another Insta-famous kid sibling is stealing the spotlight. Nicole Richie's 17-year-old sister, Sofia, was snapped leaving Craig's Restaurant in West Hollywood this past week, and I couldn't help but notice. The navy velvet Tommy Hilfiger bomber jacket, breezy cropped trousers and minimal top to match, zebra-striped slip-on kicks, and, of course, shrunken white Hermès Kelly, carelessly left wide open for maximal nonchalant appeal: I'm really digging her look.
Featured Items