Bag Snob
Fri 08.29
Only a couple of days left to enter the giveaway! With the help of sponsors Edie Parker and Spring, we have not one, but two customized Flavia #Hashtag clutches – one in pearlescent white and another in navy!
Thu 08.28
The latest from Miu Miu's film series Women's Tales are out today, and to mark the occasion, the brand has released a special app that ties in with Miranda July's hilarious short "Somebody." I'll let you watch the movie to find out exactly what it does, but trust that it's quirky and good for a laugh!
Thu 08.28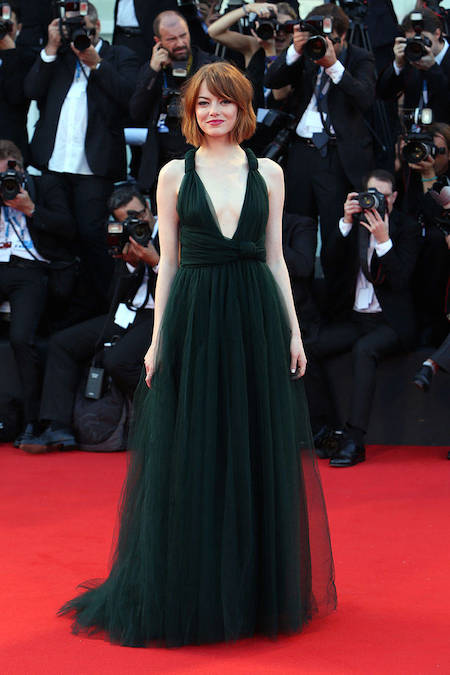 Today's fashion news includes the best dressed at the Venice Film Festival and a controversy surrounding one of Zara's latest pieces…
Thu 08.28
I am in love with this brand for the subtle genius in their effortlessly cool and unpretentiously modern designs. Zero + Maria Cornejo's ready-to-wear is inventive, flattering, and special – and it has been for 15 years.
Thu 08.28
We are so excited to be returning to HSN to share our Fall 2014 collection. From imagination to inception to hands-on production, creating our second set of Snob Essentials has been a labor of love, tears, and laughter (literally).
Wed 08.27
The Wednesday blues getting you down? Fight them off with some cure-all shopping! Kirna Zabete has marked down its sale items up to 75% off, making it 100% guilt-free. Stock up on last-minute summer essentials, or ready your wardrobe for fall with blazers, jewels, and form-fitting Roland Mourets.
Wed 08.27
Ahhh, Wednesdays! AKA "Hump Day," or as some like to call it, "WTF Day." Instead, I prefer to sidetrack myself from the weekly grind (and the rut that comes with it) and think of Wednesday as my favorite day of the week to indulge in a new favorite bag.
Wed 08.27
Today's fashion news includes answers to your NYFW questions and ScarJo's political t-shirts!
Wed 08.27
This week on Snobgrams, Tina celebrated her birthday with a cake in the shape of our Snob Essentials Circle Tweed bag and accepted the Ice Bucket Challenge, while Kelly took some fun polaroids with her hubby and brunched with our Snob Essentials Vienna Circle Daily bag!