Bag Snob
LAST DAY TO ENTER! Stop what you're doing and enter to win this bag, NOW! This bag is worth $4300 but the real value is in its perfection for the holiday season. Dazzle and sparkle and be YOU! All you have to do is enter your email address here (make sure it's one you check … Continue reading Fendi Jewel Embellished Baguette Can Be Yours!
What will you get for yourself this sales season? Because let's be honest, Black Friday is all about you. Next week is when the giving spirit actually starts. I've been eyeing this Saint Laurent crossbody bag for way too long, I couldn't swing it for $1,890 but for 30% off at $1,323 it's way doable. … Continue reading Gift to Myself, a Saint Laurent!
Featured Items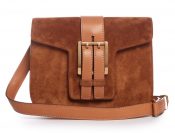 Mama needs a brand new bag and I'm not even gonna make you pay for it. Call it early Christmas thanks to YOOX and their amazing team for sponsoring the perfect bag for the holidays, this leather Fendi Jewel Embellished Baguette (retail value of $4300) is the wow factor we all need in life. Did … Continue reading Embellished Fendi Giveaway Sponsored by YOOX
The best is here now, don't wait! This is what went in my shopping bag but it's probably selling out as we speak. But do not fear, there are still a ton of really great bags on sale.
Everything is very busy this season and you want it that way. Go big or go home as they say but more accurately, go big or don't go home with me. Whether it's key gigantic embellishments like the Marni white shoulder bag or an all over fiesta like Alive + Olivia's bird embroidery shoulder bag, there's … Continue reading Trend Alert: Go Ahead and Embellish
When you are ready to shop, as in, have the allotted money burning a hole in your wallet, inspiration comes like a lightening storm. I walked in a gallery and this wall of ceramic cubes actually made that heaven sound effect, speaking to me, telling me that it was all the important colors and prints … Continue reading Your Fall Wardrobe Inspiration Is Written on the Wall
Featured Items
I've been in Europe for the last three weeks, an ambitious European tour of seven cities in three different countries with my 11 year old boy in tow. It's been years since I played tourist in Europe and I absolutely loved every minute of it. It gave me a much needed break from my intense … Continue reading Extra 20% off: Final Clearance Sale at Net-a-porter.com!
Featured Items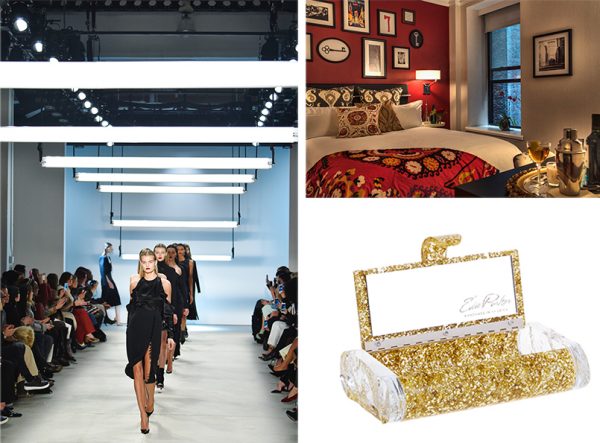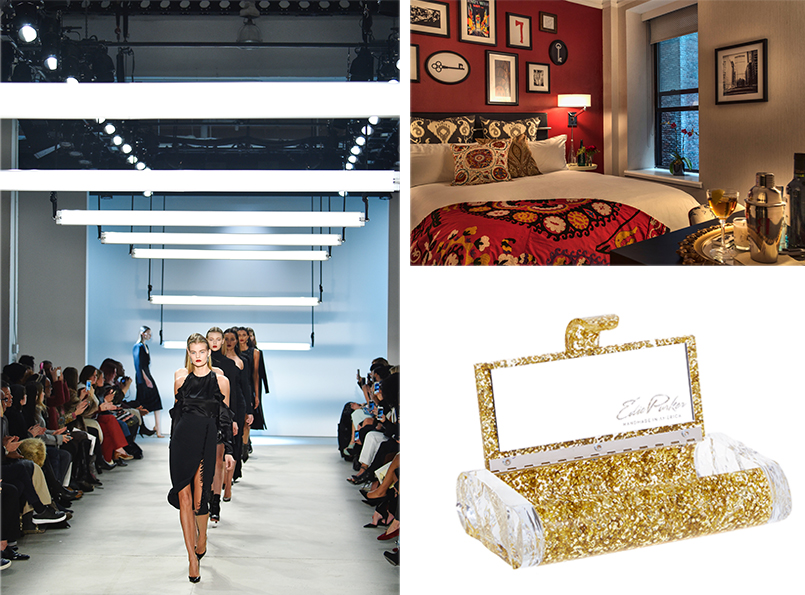 Imagine going to #NYFW in style with full VIP treatment including getting personally styled by the designers themselves the day before the big show, staying at the hot new posh Redbury Hotel and even getting accessorized by Edie Parker with the iconic Lara gold confetti clutch. This is a dream come true for the Fashion … Continue reading Attend Fashion Week in Style with Cushnie et Ochs: Giveaway
I never thought that a flat bag would appeal to me. After all, structure and interesting details are both literally and figuratively what give an accessory depth. But after lugging one heavy tote after another, I found myself seeking a sleek bag that packs well, is easy to store, and won't cause my shoulders to slump in discomfort. Conveniently enough, Guillaume Henry had exactly the same idea in mind. His latest design, the Irrisor, is about as simple and clean as a bag can get.
Featured Items