Bag Snob
Tue 04.22
What better way to celebrate Earth Day than with eco-friendly FEED totes? They're the perfect summer beach bags, and better yet, the purchase of just one of these provides meals for between 25 and 50 school kids.
Tue 04.22
Is it just me or is Tod's really turning up the heat? They've reinvented themselves right in time for the better part of the spring season, and I'm feeling their casual, low-key take on everyday elegance.
Tue 04.22
Opening Ceremony is expanding and Jay-Z is getting blackmailed. This and more on Web Snob!
Tue 04.22
For those of you (and by that I mean me) who love Chloé's Baylee bagicon but just can't get over that double-zipper pull (and the inconvenience that comes with it), here is a new rendition that's a total problem-solver. The smooth-leather tote version offers the same look, but the double-zipper detail has been implemented in a way that's easier and more functional by leaps and bounds.
Mon 04.21
This is it! It's your last chance to win one of our gorgeous April giveaways, and to cap off a great month, we have a show-stopping Valentino Rockstud Trapeze bag in cool ocean blue.
Mon 04.21
Today on Web Snob, we remember Corinne Day, talk fashionable prosthetics, question Sky Ferreira's new music video, and also kind of question Michelle Obama's next guest appearance.
Mon 04.21
Beat the Monday blues with a Neiman Marcus sale! It's far more energizing than a cup of coffee and will keep you going throughout the whole week (or at least until your package arrives in the mail!). Now through Tuesday, get 25% off sale items online and in-store.
Mon 04.21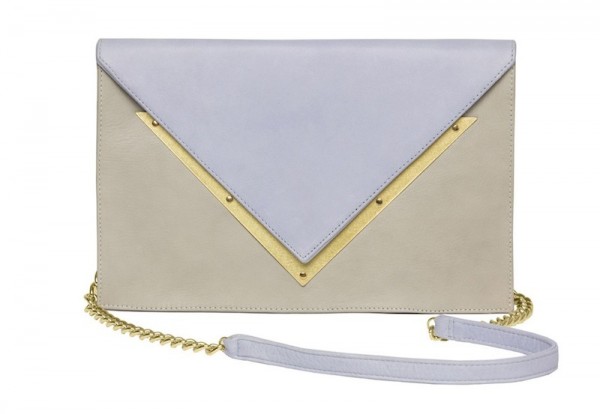 My gorgeous friend Dareen Hakim has charmed me once again with a bag as original as it is sensible, two often-dueling qualities that she's managed to make a trademark of hers. Ever-inspired by architecture, Dareen has named her latest style after France's famed royal palace, but there's nothing old-fashioned or even Rococo about it.
Fri 04.18
Welcome back! It's so wonderful to see Tod's on my radar again, thanks to this perfect summer tote. It's nothing revolutionary, but the bag definitely has some majorly covetable details.