Bag Snob
Especially as we look ahead to the fall season, which always calls for more polish and structure. But back to that handle! Attached with delicate yet geometric metal hardware, it sets an otherwise (somewhat) classical bag off with just enough quirkiness. An accordion-style shape gives way to three spacious compartments, and you can attach an optional shoulder strap when you feel the need.
Irreverent? Absolutely. Exciting? Yes, indeed. Unexpected? Well, that's almost always to be expected from Miuccia. With a respective abstract print and floral motif, the Lips satchel and Lipstick shoulder bag, equally colorful and frisky, might bring to mind pieces of modern American Pop art from the mid-1950s. They're already as instantly recognizable as some of those icon-inspired works of art; actually, they might rapidly reach some small-scale "icon" status of their own.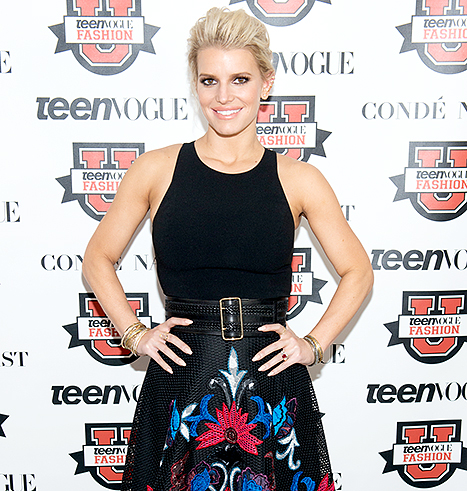 Jessica Simpson is gearing up to open her own boutiques and more of today's fashion news…
A brightly-hued bag, especially one that breaks the rules of what supposedly clashes and matches, is like an instant shot of energy. And we all need a little bit of extra energy, don't we? Take a dose, and the rest of your wardrobe will thank you – these bright bags make all the statement you need.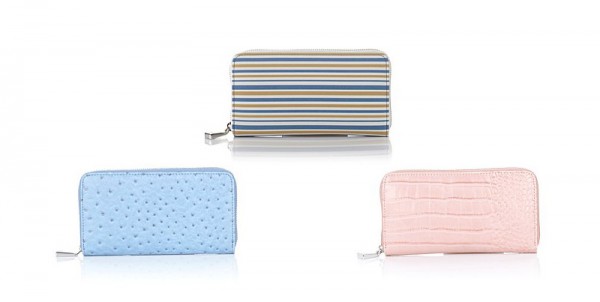 Mini bags are on-trend right now, but I raise the tiny treats one more….what about wallet clutches? Store it in your tote at work, then come night, when you need to downsize for cocktails without downsizing the glamour, carry this as your clutch.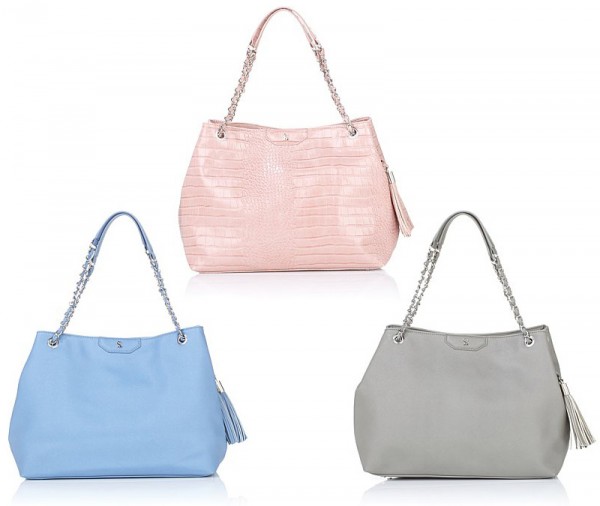 We may not all have the jet-set lifestyle of supermodels, but we can have their bags! In fact, our Drew tote was inspired by the women who rule the catwalks. The one catch? We didn't design it based on the inaccessibly-priced, for-show-only runway pieces these women carry at work.
Project Runway announces a junior edition and more of today's fashion news…
A few summers ago, I was sitting on the French Riviera, taking a quick lunch between work and all around me were colorful striped canvases. I immediately knew I wanted to capture that sun-streaked moment and keep it with me (as my son says, "Take a photo with your mind").
Summer freedom, and the carefree outings that come with it, is upon us. I just spent the last week traveling and no matter how light my bag is, at the end of walking for about 10 hours, my shoulders, along with everything else, start to ache like never before.