Bag Snob
Thu 11.27
Today's fashion news includes holiday style inspiration and furry accessories…
Wed 11.26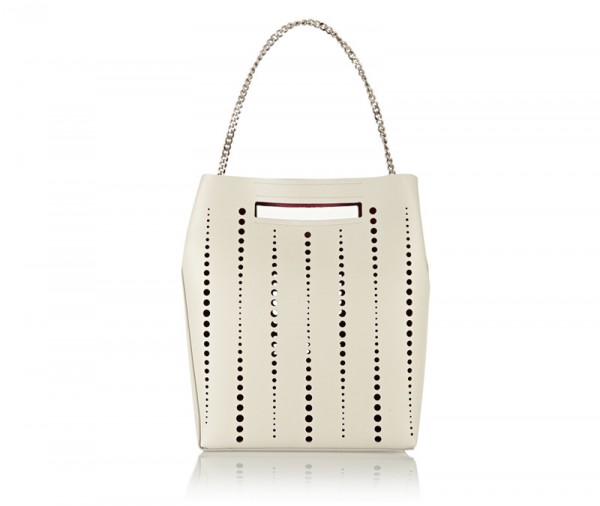 But just look at it! The irregular, bubble-style laser cuts are so fun, yet the motif manages to remain sophisticated. Round, punched-out dots make for a total '60s-retro feel, while with the lean north-south shape and, yes, minimal design, it's also a hundred-percent modern.
Wed 11.26
Hungry? Wear your lunch on your arm. Or even better, your favorite snack. The latest crop of kitschy-fun bags is setting out to make your mouth water. While most aren't exactly appetizing, they do make for cute statement pieces that are well worth a giggle. So lighten up, eat up, and have some fun with this food for thought!
Wed 11.26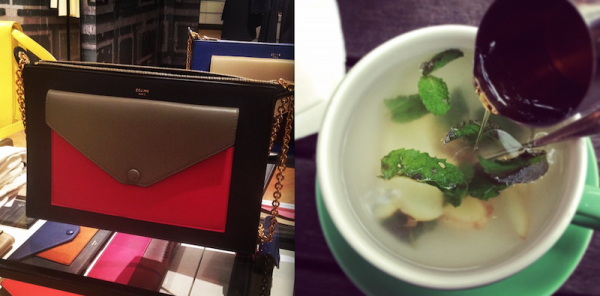 In this week's Snobgrams, Kelly shops for a new bag and enjoys some German tea, while Tina eats authentic Korean in LA and embraces the holiday spirit!
Wed 11.26
Today's fashion news includes a potential replacement for Joan Rivers on Fashion Police and Net-a-Porter's new tech-y hire.
Tue 11.25
This structured Bertoni top handle tote possesses a great classic shape and features a cool trio of three-dimensional stripes, but that's not what got me hooked here. I'm really interested in the bag's most unique and amazing closure.
Tue 11.25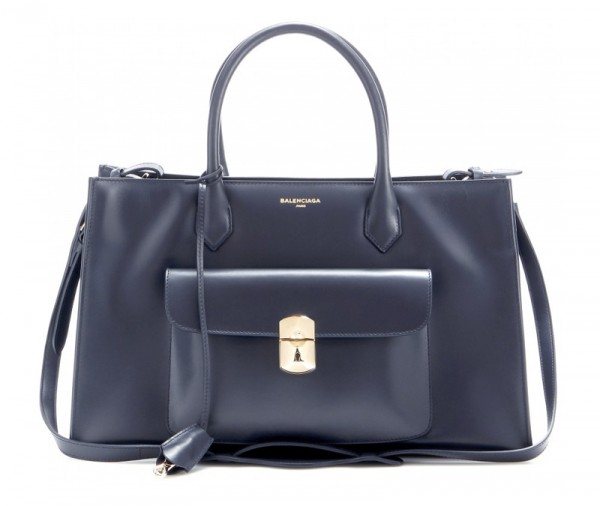 From ordinary to extraordinary: your average tote, the one featuring an oversized pocket on the front, has just become a covetable, eye-popping bag that's just as great for work as it is for play. Practical as it may look, the front pocket is usually mostly decorative, meant for nothing than frivolous things you don't mind getting lost. But Balenciaga's open tote has the reverse situation going on.
Tue 11.25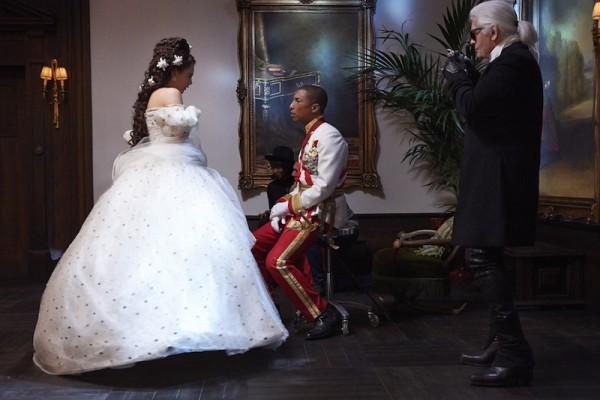 Today's fashion news includes Chanel's latest film and the best-dressed stars from the American Music Awards!
Mon 11.24
This latest Nancy Gonzalez satchel is a unique treasure to behold. The intricate lace pattern that lies over both sides, reminiscent of a Victorian wrought-iron fence, has a cool retro vibe.