Bag Snob
Mon 11.24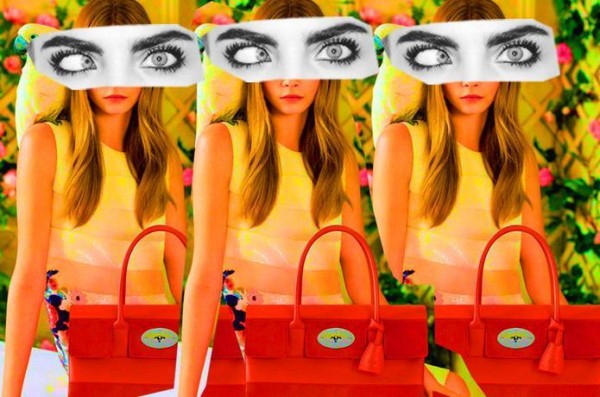 Today's fashion news includes advice from designers Darlene and Lizzy Okpo, and Nordstrom's director of creative projects Olivia Kim.
Mon 11.24
I recently attended the Katy Perry concert with my 10-year-old. Despite being the oldest person there amongst screaming preteens, I had the best bag in the whole place– one that left me hands-free to eat my cotton candy with one hand, while pumping my fist in beat with the other. In the spirit of being unencumbered and embracing the music, here are the top bags for concerts!
Fri 11.21
With Thanksgiving fast approaching, the consequent countdown to Christmas is officially in full gear. One of my favorite holiday gifts is the "Fruit of the Month" delivery from our neighbors. Each month, a lovely box of in-season fruit arrives at my door. But I think this monthly gift just beat it. Possibly by a landslide.
Fri 11.21
One can never go wrong with a boho-chic hobo. Well, maybe you could go wrong with one on the red carpet or at a black-tie affair, but let's not split hairs. When it comes to daily life, a good leather hobo is always laidback, inherently comfortable, and can even add an element of effortless glamour. Like this one.
Fri 11.21
Today's fashion news includes costume design for the new Cinderella movie and Rihanna's new collaboration!
Thu 11.20
From home goods (including jewelry boxes and even tampon cases!) to hardware-light bags, few can work an exotic skin like Elisabeth Weinstock. Since 2002, she's cemented and maintained her unreal hand with decadent anaconda. Her latest – and greatest – is a backpack that's polished and sophisticated.
Thu 11.20
Today's fashion news includes holiday outfit inspiration and pink outwear!
Thu 11.20
With a sporty feel enhanced by a coolly polished chunky chain strap, Miu Miu's slick, winter-white shoulder bag has all the elements I'm craving at the moment. It's ready to be dressed up or down in equal measures, so be prepared to wear this one with a variety of different outfits.
Wed 11.19
This is so fun and ridiculous…a true must-have given the price! A fluffy, bubble gum pink shoulder bag is the kind of cute, frivolous thing you'd have expected to see Alicia Silverstone dangling off her arm in Clueless. Is it functional? Well, let's just say this isn't meant for the sensible Snob, but you could probably already tell that.