Bag Snob
Fri 10.31
Happy Halloween, Snobs! The Outnet has a treat for us – 30% off! That in itself wouldn't necessarily be the greatest sale ever, but 30% off in addition to the Outnet's usual discounts? Well, let's just say I'm willing to arrive late to the costume party tonight. There's shopping to be done!
Fri 10.31
I was never that kid who dreamed of being the princess in a fancy wedding gown and castle. Not me. I wanted to be the superhero! When I immigrated to the States in the third grade, I decided to be Batman for Halloween. It didn't occur to me that only boys were supposed to be Batman.
Fri 10.31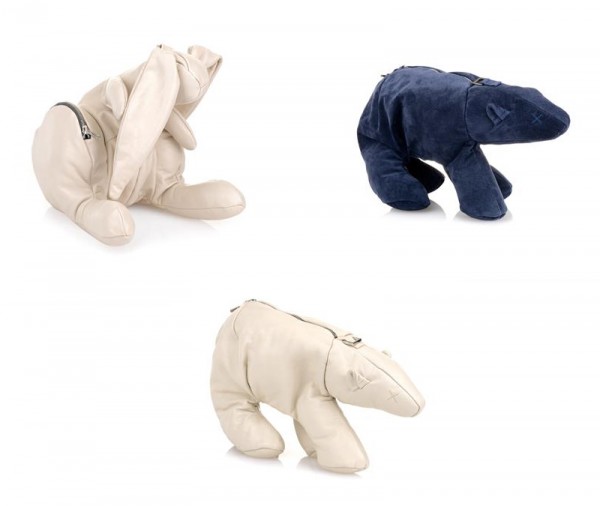 Has kitsch gone too far? I think we've already established the answer is yes, probably. There is a fine line between animal magnetism (just look at Fendi's cute yet intelligently abstract Demi Jour Penguin bag and animal madness.
Thu 10.30
Looks-wise from the outside, this bag isn't anything special and the red "cow print" and rather cheap looking strap aren't something I would jump to get my hands on, but once you open up this bag, wow!! It's pretty awesome.
Thu 10.30
Unlike most celebrities, RiRi isn't one to follow style rules. She wears bras as tops, doesn't wear bras with tops, and if she loves a bag, she will carry it over and over again.
Thu 10.30
Calling all croc Snobs! Creative Director Santiago Gonzalez will be at Bergdorf Goodman today until 5 pm to offer an exclusive preview of Nancy's Resort 2015 collection, and in case you can't tell from the meticulously crafted rainbow weave above, it is GOOD.
Thu 10.30
I give Valentino a lot of love because honestly, Maria Grazia and Pierpaolo aren't doing much wrong these days. This latest confection only further solidifies my obsession. Hello, happiness! They've unleashed one of the most upbeat and perfectly irreverent bags you've ever seen, in time for the spring season.
Thu 10.30
Today's fashion news includes Isabel Marant's business advice!
Wed 10.29
When it comes to Halloween, Rebecca Minkoff's trick-or-treat mentality is all treats! Now through November 3rd, she's offering up to half off selected bags, shoes, clothes, and jewels in everything from fall-friendly aubergine to spring pastels (which, conveniently enough, can also double as fall pastels this year).