Bag Snob
Fri 11.28
By now, the crowds are surging at Black Friday sales. Rather than run from store to store with your elbows out, why not just kick back at home and click through the best deals?
Fri 11.28
Today's fashion news includes an alternative to Black Friday and the best ways to stay well this holiday season…
Fri 11.28
You know when something's a no-brainer? Like when a sale gets so good, like doubly discounted good, that it would just be dumb to pass up? Today marks one of those happy situations. Our exclusive code gives you an extra 20% off all already reduced sale items on Luisa via Roma
Fri 11.28
Think you know Lord & Taylor? Think again! Ever since they've opened their fanciful shop-within-a-shop in October, I've had a newfound appreciation for the department store. Now in time for Black Friday, it's about to get even better.
Thu 11.27
Today's fashion news includes holiday style inspiration and furry accessories…
Wed 11.26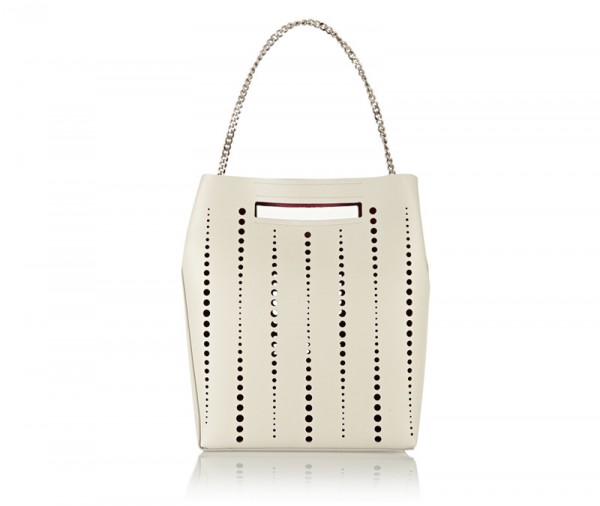 But just look at it! The irregular, bubble-style laser cuts are so fun, yet the motif manages to remain sophisticated. Round, punched-out dots make for a total '60s-retro feel, while with the lean north-south shape and, yes, minimal design, it's also a hundred-percent modern.
Wed 11.26
Hungry? Wear your lunch on your arm. Or even better, your favorite snack. The latest crop of kitschy-fun bags is setting out to make your mouth water. While most aren't exactly appetizing, they do make for cute statement pieces that are well worth a giggle. So lighten up, eat up, and have some fun with this food for thought!
Wed 11.26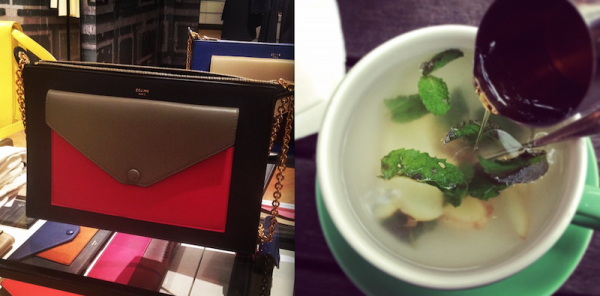 In this week's Snobgrams, Kelly shops for a new bag and enjoys some German tea, while Tina eats authentic Korean in LA and embraces the holiday spirit!