Bag Snob
Fri 08.22
Abstract florals or an elaborate English labyrinth? Stella's latest take on the Boston bag is like a Rorschach test – it's up for interpretation!
Fri 08.22
Today's fashion news includes a decade of style some hope will never come back and layering tips for fall!
Fri 08.22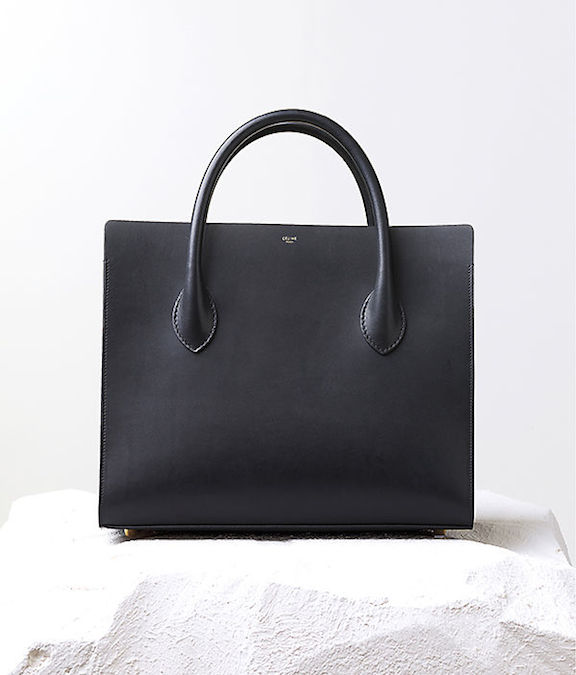 Phoebe Philo knows how to make a beautiful bag and then some – there is no doubt about that. But when it comes to the pragmatic side of bags, her prowess just does not come close.
Fri 08.22
Our Fall '14 collection is up and running on HSN.com. For Fall, we took on a jet-set mindset and looked to our favorite European cities for inspiration. Naturally, the effortless ease of Parisian girls, along with their inimitable unstudied mode of glamour, inspired the Paris crossbody pouch.
Thu 08.21
Hello, See by Chloé! Here is such a cute unique shape that works as a daily basic, no overthinking required.
Thu 08.21
Today's fashion news includes champagne glasses in the shape of a certain infamous model's bosom and a killer fall denim guide!
Thu 08.21
Call it my love for the sleek and simple things in life, but I just can't seem to connect with this Muzungu Sisters "statement tote" (that's an understatement, NET-A-PORTER).
Thu 08.21
"Pale pink for fall?" you say? "Buy pastel now?" you wonder, aghast? I know, I know. It seems a little backwards – but that's precisely what I like about the prospect of purchasing this newly released 3.1 Phillip Lim bag right now.