Bag Snob
Thu 12.05
Karl Lagerfeld has combined two of our favorite things – Chanel No 5 and bags – to create what's destined to be a street style sensation. The idea behind this transparent plexiglass clutch? According to him, "I think it's cute."
Thu 12.05
Another day, another news cycle! Are you up to date on the latest stories?
Thu 12.05
So this might not be totally snobby, but there is something so cool about the vibe of Carmen Secareanu's bag, I almost can't resist. The coolness lies in the loose construction and oversized shape.
Thu 12.05
Another day, another set of designers added to the NET-A-PORTER sale! Now pieces you've been eyeing all season from Givenchy, Alexander McQueen, Stella McCartney, Proenza Schouler, and Thakoon are discounted up to 50% off. Which are you most excited for? Wait, don't answer – just go ahead and shop the sale!
Thu 12.05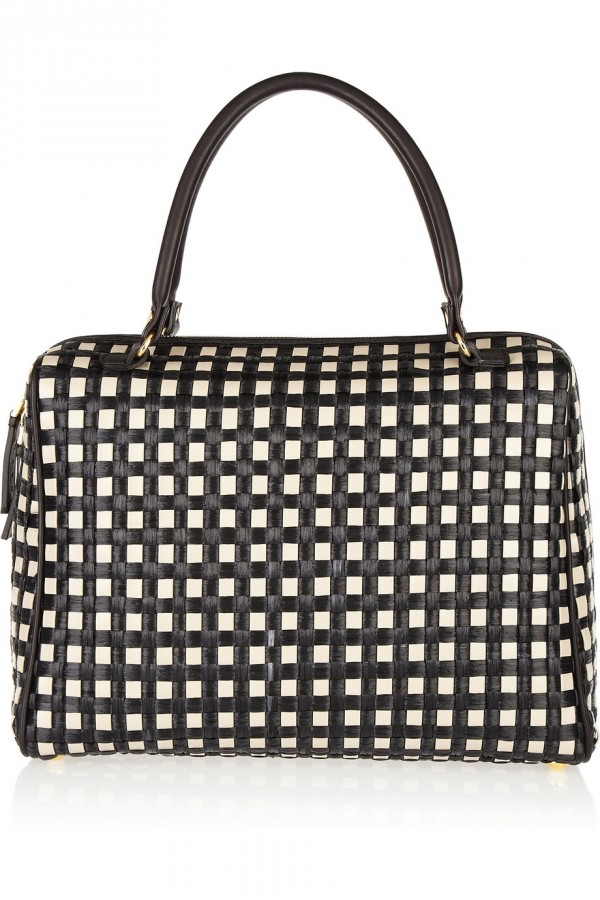 Neutral colors and a checkered motif: this is quintessential Marni at their very best. They have a way of throwing caution towards the wind, without chucking it completely and when they do, they hit all the right notes. This bag is at once cheeky, capricious, astute, and elevated.