Animal prints
Nicky Hilton Rothschild has had quite the year! First, she had one of the most-talked-about weddings in recent months and now, a bag line. A longtime bag snob in her own right, Nicky has created a playful and stylish collection with Linea Pelle. The capsule line, released in time for Fall '15, was designed with practical classics in mind, but each bag has Nicky's unique, topnotch sensibility in tact.
Whether it's getting dressed to run a quick errand or doing it up with just enough drama for a major event, there are a select few out there who always make it look effortless. One of them is undeniably Alexa Chung.
It's the season of long days and sometimes even longer nights, and that means you need a bag that's ready to go when you want to play. This one by KARA (the casual-cool, New York City-based label founded by Sarah Law and of no relation to Kara Ross) is so cute.
My love of small bags continues: I am insane over this mini Jimmy Choo messenger. It seriously has to be mine this very minute. Needless to say, this is a truly emotional buy, one I'm content to make with little to no thought.
Who's the Snobbiest Bag Snob of all?! Victoria Beckham, that's who. Her personal style and hair (from cropped to long, frosty blonde to rich brunette) have changed greatly throughout the years, but one thing has remained constant: her bags. More specifically, her great taste in bags.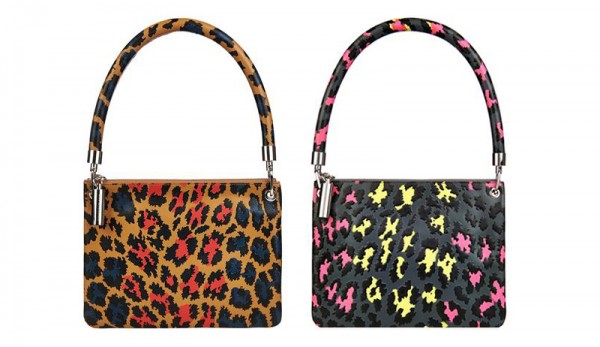 A fierce, splashy leopard print: check. Bright brushes of color against a neutral – and therefore, versatile – base: check. Your choice between a charcoal and neon, '80s-inspired colorway and my preference, camel jolted with bold hue: check.
Feeling frisky? We all need to let loose every now and then, or we at least crave a bag that knows how to have a little fun on our behalf. Jimmy Choo is feeling the mood right now, as exhibited by two of their new shoulder bags.