Animal prints
Mon 12.15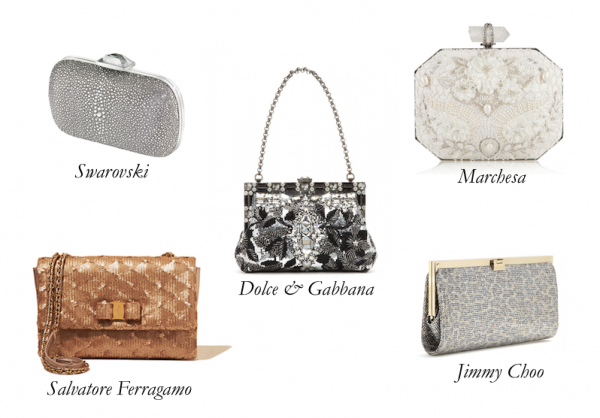 The Chinese aren't ones to skimp when it comes to celebrations. They ring in every new year with explosive firecrackers and countless sparklers. That's why I'm encouraging you to close off the Year of the Horse with sparkle and shine!
Fri 10.10
The little girl in me will never get over my love of polka dots!
Thu 10.09
Animal-printed calf hair is an autumnal must, but generally you have to cough up big time to get the look. Our solution? Faux-ny pony!
Wed 10.08
You're going to the theater, one of the greatest wells of artistic expression, so your bag needs to be equally expressive and dramatic. You must take into account what you need in a clutch that'll be taken to this sort of venue, though. In this case, bigger isn't better…
Mon 10.06
How good are these bags? We already know master of whimsy Charlotte Olympia can execute evening kitsch to perfection, but finding out she can do bigger bags equally well makes her my new hero.
Wed 10.01
A clutch for evening, a pouch for day, and an organizer for your tote when you need a larger bag: these types of bags are the ones that always land at the top of my list. And once I start using them, I can't stop. BOYY's Samuel bag is on the larger size, bigger than wallet scale, which makes it an ideal daytime clutch.
Tue 09.16
As seen in the latest issue of US Weekly, our leopard Anna satchel is a must to splurge on! And by splurge, I also mean nab for a seriously accessible price tag.
Thu 09.04
There's nothing like a good animal print to get your engines revved, so to speak, but once you've seen so much leopard and zebra season after season, it's hard for the standard exotic motifs to do the trick. Enter the Bambi effect.