Animal prints
Thu 02.20
Sometimes it's okay to play favorites – at least when bags are involved! Tell us which is your favorite this week in the poll below…
Thu 02.06
Nina Ricci's brilliant wraparound clutch in smooth black recently stole my heart and found a place in my hands, but, as they say, on to the next one! A touch of snakeskin (genuine or not) changes everything: this is exactly what I look for in a clutch.
Wed 02.05
From the low to the high, you absolutely must get a backpack if you don't already have one. But there's one major rule that comes with the territory: you must steer clear of looking like a schoolgirl (unless, of course, you're trying to look like a schoolgirl, but that's a story for a different day).
Thu 01.16
I'm so completely obsessed with Jill Haber bags. Ever since I saw them last season, I can't stop buying them and I can't stop wearing them. Everywhere I go, people stop, stare, inquire, and consequently obsess along with me.
Mon 12.16
Get in your last minute holiday shopping with Shopbop's latest special – an extra 20% off sale items! There are nearly 7,000 pieces to use this discount on, including hundreds that are now up to 75% off.
Fri 12.13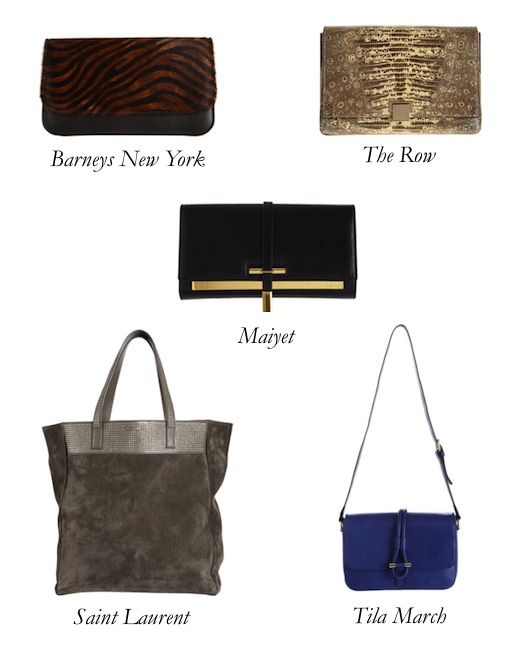 I imagine you have plans tonight, but they might need to be pushed back because Barneys is having a sale! Tons of great designers are up to 40% off, including Saint Laurent, Maiyet, and the Row. Yes, THE ROW! Need I say more??
Thu 12.12
Tamara Mellon's first collection of namesake bags, shoes, and ready- to-wear is one of the strongest launches I've seen in a long time. When it comes to accessories, I did not expect anything less from the formidable former mistress of Jimmy Choo, and I'm willing to bet you didn't either.
Tue 12.03
Calf hair is as luxe as any skin out there – and it's the exotic you don't have to feel guilty about (unless you're an animal lover, that is). Tactile and touchable, soft but not too plush: I love the unique texture, especially as winter approaches and smooth leather and suede start to look commonplace.
Fri 11.29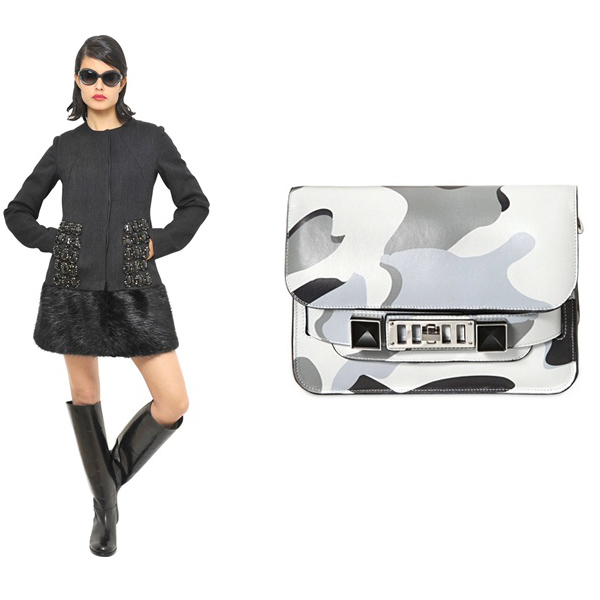 All stuffed with turkey? Time to shop! My first stop is Luisa via Roma. I already have a gift list prepared, and with the launch of the annual winter sale offering up to 50% off (plus an additional 10% off with the promo code CJ10E), the time to buy is now.