Animal prints
Fri 04.11
I've started writing a monthly column for HarpersBazaar.com that I hope you'll all be tuning in for! My first subject was spring cleaning, or rather, spring organizing (it's a lot easier to organize than to give away beloved bags!). At the start of a new season, I store the pieces I won't be wearing in boxes, and bring out all the others I've been waiting to carry.
Mon 03.31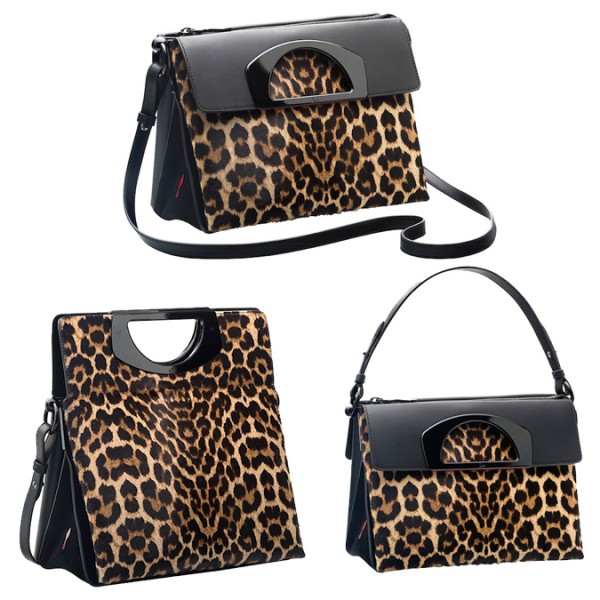 Bon voyage, studs, grommets, glitter, and heavy-metal hardware, and bonjour, clean lines, smooth metal, and pristine cutouts! From spikes to structure, I like the direction Christian Louboutin bags are headed for Fall 2014.
Mon 03.31
We Bag Snobs define the Treasure bag as that special piece we keep forever or pass on to future generations, usually coming in a luxe exotic skin or amply embellished to unique levels of covetability. Tamara Mellon, of Jimmy Choo fame, defines her Treasure bag as this itty-bitty spotted number.
Thu 02.20
Sometimes it's okay to play favorites – at least when bags are involved! Tell us which is your favorite this week in the poll below…
Thu 02.06
Nina Ricci's brilliant wraparound clutch in smooth black recently stole my heart and found a place in my hands, but, as they say, on to the next one! A touch of snakeskin (genuine or not) changes everything: this is exactly what I look for in a clutch.
Wed 02.05
From the low to the high, you absolutely must get a backpack if you don't already have one. But there's one major rule that comes with the territory: you must steer clear of looking like a schoolgirl (unless, of course, you're trying to look like a schoolgirl, but that's a story for a different day).
Thu 01.16
I'm so completely obsessed with Jill Haber bags. Ever since I saw them last season, I can't stop buying them and I can't stop wearing them. Everywhere I go, people stop, stare, inquire, and consequently obsess along with me.
Mon 12.16
Get in your last minute holiday shopping with Shopbop's latest special – an extra 20% off sale items! There are nearly 7,000 pieces to use this discount on, including hundreds that are now up to 75% off.
Fri 12.13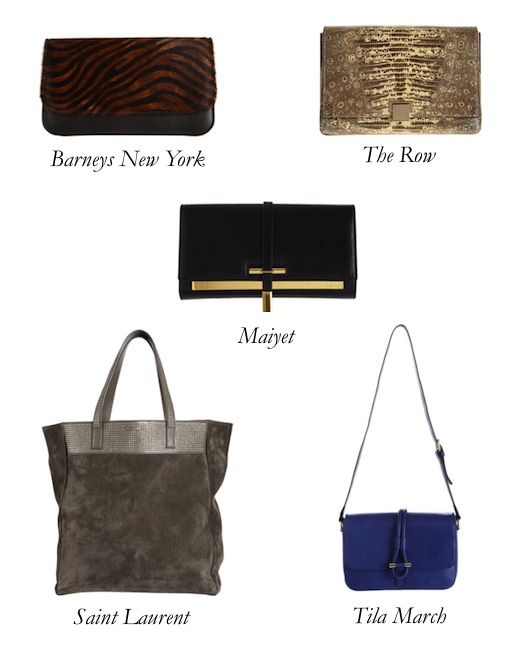 I imagine you have plans tonight, but they might need to be pushed back because Barneys is having a sale! Tons of great designers are up to 40% off, including Saint Laurent, Maiyet, and the Row. Yes, THE ROW! Need I say more??