Backpack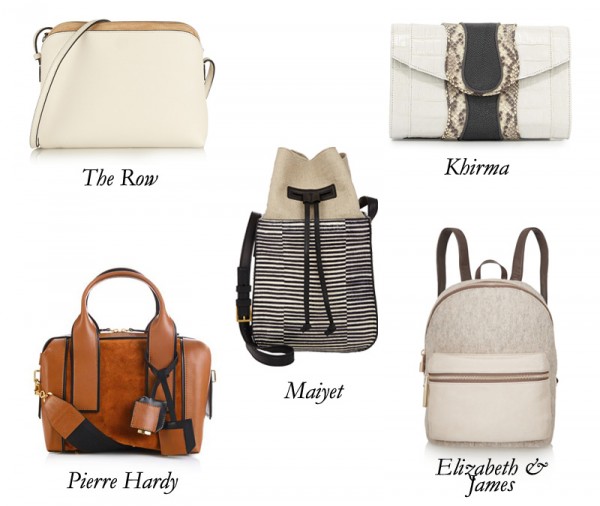 New Year, new neutrals! For every fantastic bright bag you collect, you probably want two to three relaxed, natural-looking bags. As fun, and sometimes necessary, as perky, offbeat colors are, it's the true-to-nature neutrals that will take you through your real life.
This one's for all the mall warriors and department store troopers braving the last-minute holiday crowds.
Do you ever feel like you're being watched? Maybe it's because there are suddenly too many bags to count out there with eyes of their own! From the subtle and sophisticated to the unapologetically campy, I've narrowed it down to just five gaze-worthy bags. But even with five, I can promise you'll still get an eyeful.
From home goods (including jewelry boxes and even tampon cases!) to hardware-light bags, few can work an exotic skin like Elisabeth Weinstock. Since 2002, she's cemented and maintained her unreal hand with decadent anaconda.
Unlike most celebrities, RiRi isn't one to follow style rules. She wears bras as tops, doesn't wear bras with tops, and if she loves a bag, she will carry it over and over again.
Three words: simple, sleek, and thoroughly functional. Okay, so that's more like four words, but you get the idea. Perrin Paris has delivered one of the best backpack designs I've ever seen.
My nude obsession continues. Actually, it's only gaining steam. After a streak of blindingly bright neon trends, all things washed out have never looked chicer.