Backpack
They don't have to make sense (Butterflies! Feathers! Fruit stickers! Rocket ships!). Actually, the more irreverent the embellishment, the better. Here are my favorite of-the-moment bags that just want to have a good time and aren't afraid to say so.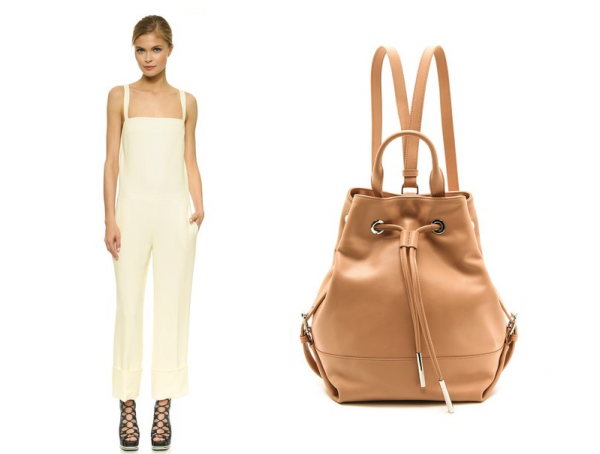 This past Sunday marked the first official day of summer…but do you have your summer uniform yet? With Shopbop's enhanced sale, you can get the essentials you need at a special price.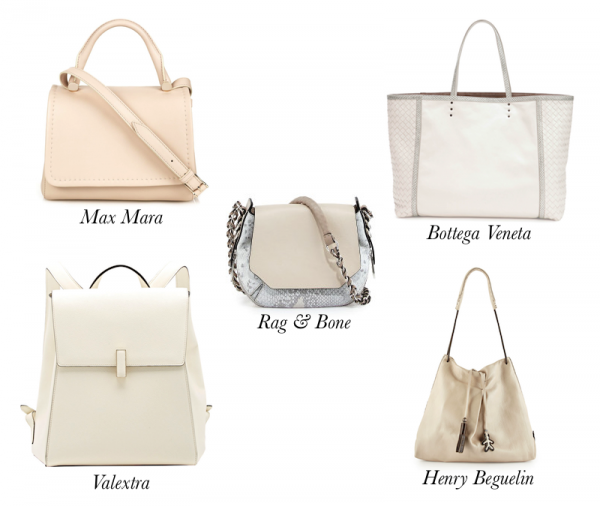 Creamy hues immediately bring to mind ultimate sophistication, and that fact never changes from season to season, year to year. No matter what the price point of a delicious cream bag, whether it costs a fortune or just a few hundred dollars, the effect of the shade remains the same.
When it comes to days of the week, each one receives some kind of love: Sunday Funday, Hump Day, "Thursday's the new Friday," TGIF…Except Monday. Odds are Monday is your least favorite day because, well, it's kind of a drag.
Hardware is a tricky thing. Too little and we're bored…too much and we're overwhelmed. Chloé got it just right with its mini Faye crossbody, and ever since, I've been on the lookout for bags with perfect amount of hardware.
It's that time of year again! Time to pay homage to the men in our lives in the best way we know how: by updating his carryall collection. Whether he's a bag enthusiast or tries to shove everything in his pockets each time he leaves the house…
Memorial Day marks the unofficial start of summer, and it welcomes the official start of the travel season. And that means we need the perfect travel companion: the right bags! This time, it's on the outside that counts.
How could you not love blush pink? The soft hue goes with literally everything! I know I'm guilty of saying this often (especially while justifying an irresistible new purchase), but in this case, the shade really does.
What shouts summer vacation better than this duo? Nice, neutral, and easy to wear, there's nothing like a luxe leather backpack and a pair of new wedge sandals to get you in gear for your next trip, whether the beach or city beckons.