Backpack
What goes around comes around, and if the latest crop of florals is any indication, Laura Ashley has come back around. When I first laid eyes on Prada's Prada's newest garden-party print, I wasn't sold – and I'm still not – but since then, it's become clear that hyper-feminine, seriously romantic floral prints are making a comeback.
At the moment, Giuseppe Zanotti isn't just serving up his standard selection of traffic-stopping shoes. He's also delivering an interesting twist on the backpack…
Colorblock, print block, texture block…whether you like yours via sexy mesh inserts on mini dresses or wool panels on winter coats, I've found nearly two dozen pieces to choose from, and some of them are even on sale!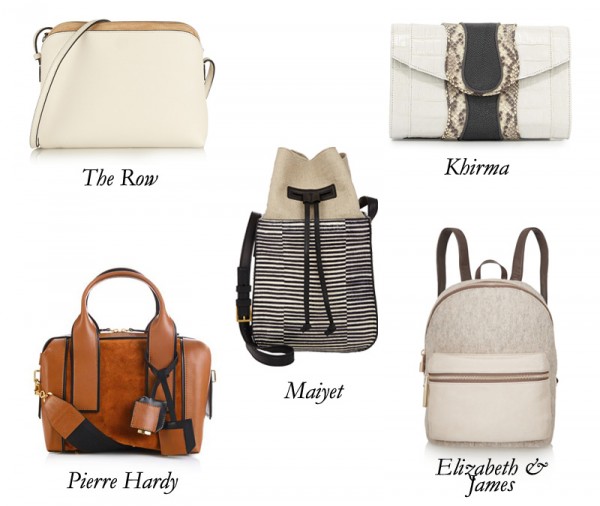 New Year, new neutrals! For every fantastic bright bag you collect, you probably want two to three relaxed, natural-looking bags. As fun, and sometimes necessary, as perky, offbeat colors are, it's the true-to-nature neutrals that will take you through your real life.
This one's for all the mall warriors and department store troopers braving the last-minute holiday crowds.
Do you ever feel like you're being watched? Maybe it's because there are suddenly too many bags to count out there with eyes of their own! From the subtle and sophisticated to the unapologetically campy, I've narrowed it down to just five gaze-worthy bags. But even with five, I can promise you'll still get an eyeful.
From home goods (including jewelry boxes and even tampon cases!) to hardware-light bags, few can work an exotic skin like Elisabeth Weinstock. Since 2002, she's cemented and maintained her unreal hand with decadent anaconda.