Backpack
Tue 11.19
The socially-conscious shoe/eye-wear company, TOMS just became a one-stop shop for the holidays by launching "The Marketplace," an online store that features other brands like TOMS that give back while offering a quality product.
Fri 10.25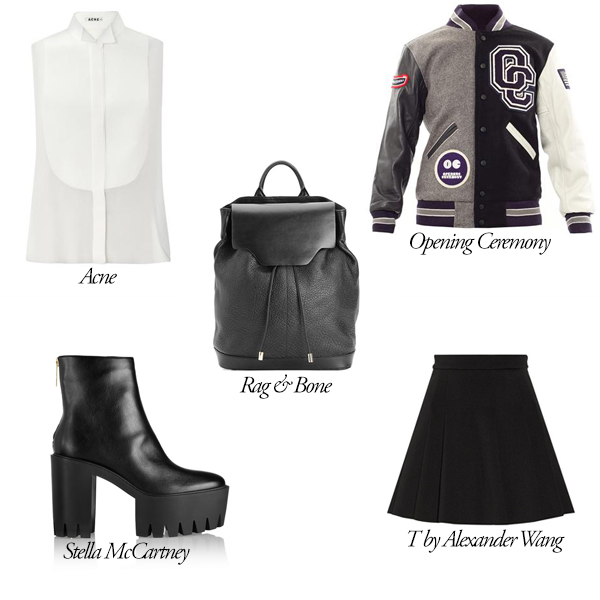 The chic backpack is gradually becoming less of an anomaly (just look at Marni's minimalist version) and more of a mainstay in the bag world. Rag & Bone is the latest to hop on board, and their casual-cool sensibility brings the perfect treatment to a streetwise rucksack.
Tue 10.15
Finding a genuinely chic backpack is no easy task. The ultimate hands-free style is everywhere, but rarely does it look so smart. The key? By channeling the feel of a classic tote, Marni has executed a fully-functioning backpack, breathing sleekness and sophistication into every kid's favorite kind of schoolbag. But trust this is for grown women only!
Wed 09.11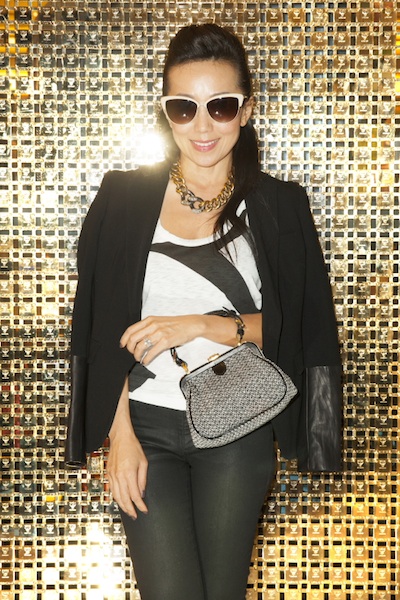 I partnered up with MCM for Fashion Week, so after having tea at the Plaza I stopped into the hotel's MCM boutique for an impromptu photo shoot. The iconic German brand was a favorite of my aunties in the '80s and today's MCM is better than ever. The familiar logo has been toughened up with studs and embellishments.
Wed 08.21
When I was in college in the '90s, I carried two different bags to class: a classic Chanel flap topped with gold chains and a nylon Prada backpack topped with gold chains. Needless to say, I didn't actually carry any books in either in my bags. I held or made a boy carry them. I loved my Prada backpack so much I carried it everywhere, even once on the Great Wall of China.
Tue 06.04
The elusive Man Snob bag: it must strike that delicate balance of no-nonsense functionality and style that's as unique as the man who carries it. Let's face it: guys have stuff they need to carry around, too! So why not seize Father's Day as an opportunity to make his life a little easier? Here, a […]
Fri 04.26
At first glance, the Barbara Bui Air bag is deceiving.  Just look at Emma Stone, taking a break from filming The Amazing Spider-Man 3 in New York City on April 23rd. With the straps casually bunched in her hand, I thought this was a chic backpack. But it's something even better! The ever-inspired Barbara Bui offers the […]