Backpack
Mon 12.16
It's time for another roundup of my favorite man bags, the ones that have recently inspired me. Not only to do some shopping for the men in my life, but to get in touch with my tomboy side. Minimal and functional, sensible and stylish: they're all about simplicity.
Fri 12.13
The backpack is back! When it comes to the most innately casual of bag styles, no one can dress it up like The Row. With their latest incarnation, they have read my mind. Color-who? I am all about texture-blocking, especially when a stark, striking contrast is involved.
Mon 12.09
Plaid: the pattern beloved by lumberjacks and street-style bloggers alike. And finally, it's shedding the stigma of early-'90s Nirvana and Pearl Jam groupies. Plaid is here to stay, in a big way.
Tue 11.19
The socially-conscious shoe/eye-wear company, TOMS just became a one-stop shop for the holidays by launching "The Marketplace," an online store that features other brands like TOMS that give back while offering a quality product.
Fri 10.25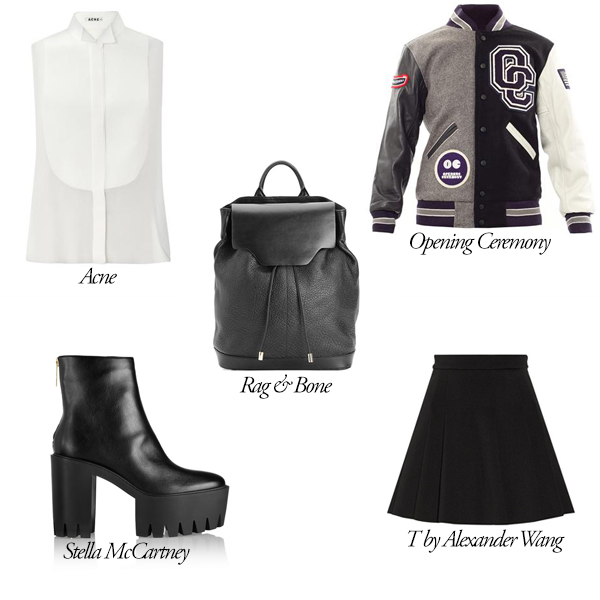 The chic backpack is gradually becoming less of an anomaly (just look at Marni's minimalist version) and more of a mainstay in the bag world. Rag & Bone is the latest to hop on board, and their casual-cool sensibility brings the perfect treatment to a streetwise rucksack.
Tue 10.15
Finding a genuinely chic backpack is no easy task. The ultimate hands-free style is everywhere, but rarely does it look so smart. The key? By channeling the feel of a classic tote, Marni has executed a fully-functioning backpack, breathing sleekness and sophistication into every kid's favorite kind of schoolbag. But trust this is for grown women only!
Wed 09.11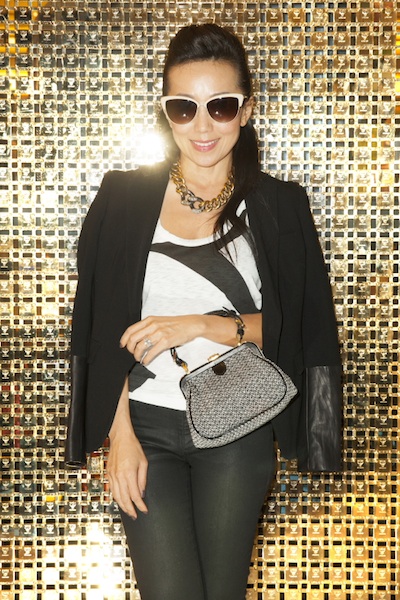 I partnered up with MCM for Fashion Week, so after having tea at the Plaza I stopped into the hotel's MCM boutique for an impromptu photo shoot. The iconic German brand was a favorite of my aunties in the '80s and today's MCM is better than ever. The familiar logo has been toughened up with studs and embellishments.
Wed 08.21
When I was in college in the '90s, I carried two different bags to class: a classic Chanel flap topped with gold chains and a nylon Prada backpack topped with gold chains. Needless to say, I didn't actually carry any books in either in my bags. I held or made a boy carry them. I loved my Prada backpack so much I carried it everywhere, even once on the Great Wall of China.