Backpack
Not all logos are created equal, and I'm not just referring to my brands of preference. Anyone can showcase their signature ensigns loud and clear. But the bags that do it with beguiling shrewdness are the ones that really get our attention.
Ahhhh the inexplicable craze for all things Fendi continues! Bag monsters, stickers, and other quirky accessories (for your accessory) are still very much on-trend, and there's no finer example than that of the Karlito.
Well, not exactly free. But this ample selection of covetable bags, all comfortably priced under $200, is enough to make you feel like you're getting a steal or two…or ten.
Snobs, set your scaled-down studs to the side. From Marc Jacobs' chunky-round cabochons to Tod's mirrored metallic accents, there's a new breed of embellishment taking over the season.
Beach totes and straw satchels may naturally exude "fun in the summer sun," but there's no reason we should let them have all of that aforementioned fun. For the modern Snob, myself included, nothing spells the laziest season of them all like the mini backpack.
Many a Snob has found herself longing for a Mansur Gavriel, only to find them sold out (as in, everything on the site is sold out), making today – restock day – pretty exciting! And the brand launched by a single bucket bag is not only restocking the usual suspects…
Need a late-week pick-me-up? Something to toss around on your off-duty days? Spring for ZAC Zac Posen's no-brainer backpack, perfect for a daytime weekend adventure. Or perhaps better yet, a lengthy shopping expedition.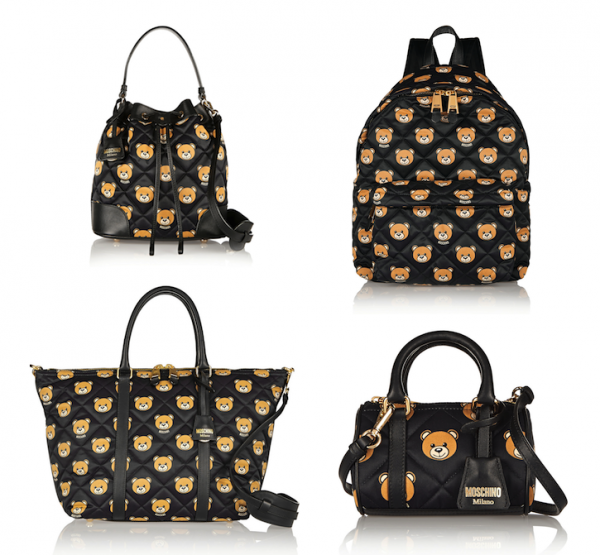 What do an average third-grader and a diehard Moschino girl have in common? A love of cartoon creatures and iconic toys, of course. Yes, when it comes to Moschino these days, there's no amount of kitsch Jeremy Scott can deliver that will shock us.
There's nothing like a New York Fashion Week show that really puts you in a New York state of mind. Or in the case of Public School, a state of attitude.