Beaded/Embellished
Thu 04.24
Put under house arrest? I don't think so! When it comes to Charlotte Olympia's Handcuff clutch, think hot gold cuff, not plastic ankle bracelet. While many designers toy with the concept of handcuffs as handles and closures, from Jimmy Choo to Louis Vuitton to Reece Hudson, none have been as bold and blatant about it as Olympia.
Mon 04.21
This is it! It's your last chance to win one of our gorgeous April giveaways, and to cap off a great month, we have a show-stopping Valentino Rockstud Trapeze bag in cool ocean blue.
Mon 04.07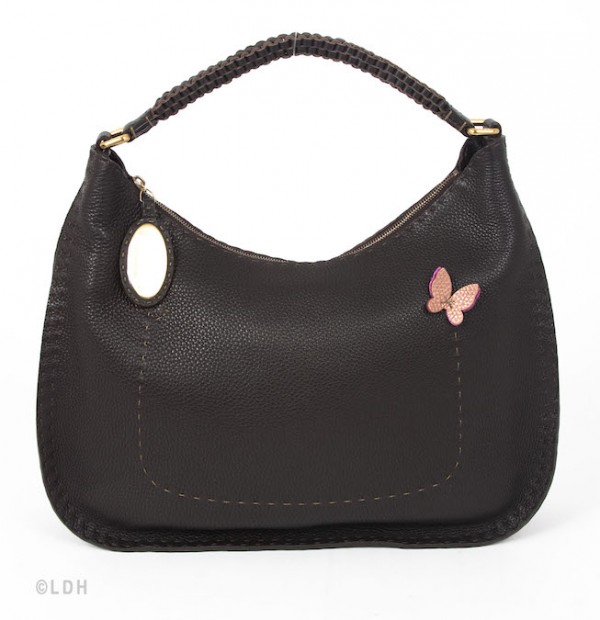 Round two of our LUXE DH giveaway has begun, and this week the object of our affection is a pebbled leather Fendi Selleria hobo! With a petal pink butterfly appliqué, the bag offers a delicate touch of spring to contrast its basic black backdrop. This is perfect for Snobs who want to give a nod to the new season without getting too frou-frou or flowery.
Thu 04.03
Those looking for a compromise best look elsewhere…and who's really looking for a compromise, anyway? We make concessions and sacrifices when we have to, and when Spring 2014 Valentino has the last word on the matter, you don't have to make either.
Wed 04.02
Have you finished spring cleaning? Reward yourself with a few pieces from Shopbop's massive sale! Nearly 4,000 items at up to 70% off guarantee that you're sure to find more indulgences than you even have room for in your newly emptied closet (you can always build a bigger closet, though, right?).
Mon 03.31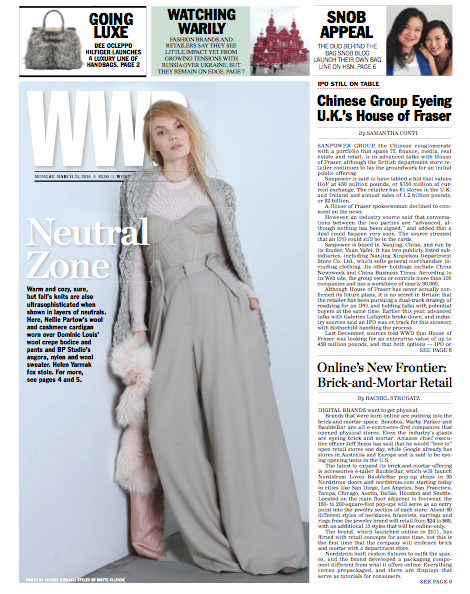 Our heartfelt gratitude goes out to Women's Wear Daily for making the launch of our Snob Essentials bag line today's front-page news! As the name suggests, we have covered all the bag essentials a Snob needs, from clutches to backpacks to everyday totes. Using vegan leathers, we've designed the whole line within an affordable price range ($68 to $128) without sacrificing quality.
Tue 03.25
It bags are not iconic in the classic sense. Some may stick around like the perennial favorite Birkin, but others come and go as trends do. Even the term "it" bag is relatively new. The phrase was first coined in the '90s when we gasped at the sight of Carrie Bradshaw toting a Fendi Baguette, cigarette unapologetically in hand. Did she make the Baguette cool, or did Fendi make Carrie cool?
Wed 03.19
I am loving this cool new brand. BOYY, the brainchild of Jesse Dorey and Wannasiri Kongman, is exclusively at Bergdorf Goodman for now, but mark my words: this brand is going to blow up.