Beaded/Embellished
Tue 03.31
There is nothing better than the annual spring bloom. You know what I mean: that first sunny day when you look around and see colorful blossoms have sprung and the foliage is suddenly verdant again.
Wed 03.25
Key pieces in nude are essential for a well-rounded spring wardrobe. After months of all the heavy coats, weighty fabrics, and somber grays, I am ready for something (or a whole shopping spree's worth of things) light and refreshing.
Thu 03.12
The new era of Coach is in full effect, as Stuart Vevers continues to up the once-tired brand's game. This cute, textured-leather mini bag (long live the mini!) is an easy and accessible gem, one you'll want to toss on crossbody come weekend or off-duty hours.
Tue 03.10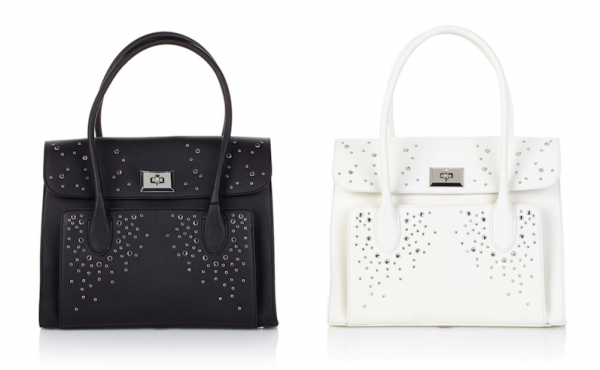 The Anya satchel is my favorite bag from the Snob Essentials Cinderella collection. Our fairy-tale ingénue is all grown-up, leaving the pumpkins behind and embracing big-city style. She's also developed an elevated flair for drama.
Mon 03.09
I am so excited to finally share our new Cinderella bag collection with you in celebration of the launch of the movie this week. Whimsical, feminine, and a little bit dreamy: we were inspired by the film to revamp our signature bag styles with twists fit for a modern-day princess.
Fri 02.20
New York Fashion Week may be over, but the number one trend seen along the catwalks is just gearing up. Channel the free-spirited days of the '70s with platforms, floppy hats, off-the-shoulder peasant tops, and bell-bottoms so exaggerated you can't even tell if they're pants or a dress.
Fri 02.13
We're used to seeing Alaïa bags of the big, top-handle tote variety (not that I'm complaining), so it's refreshing to see this convenient shoulder-to-crossbody style…